Claudia Triana, director of Proimagenes Colombia, tells Jeremy Kay about the extraordinary growth of the territory's film industry.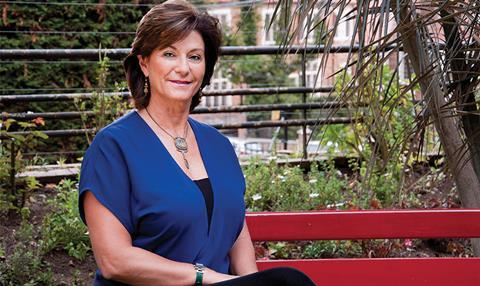 Colombian cinema had a great summer, as Ciro Guerra's Embrace Of The Serpent (El Abrazo De La Serpiente) and Cesar Augusto Acevedo's Land And Shade (La Tierra Y La Sombra) snapped up four Cannes prizes between them (Embrace has its North American premiere in Toronto).
Much talk has centred on Latin American film powerhouses such as Mexico, Brazil and Argentina — and with good reason — yet the Croisette triumph served timely notice of Colombia's rise in the region.
Claudia Triana, director of national support body Proimagenes Colombia, told Screen at the time that the success was the result of "a consistent policy of national government incentives in the last 16 years that is paying off".
Both Cannes hits had received grants from Colombia Film Fund and hail from a new generation of local film-makers reared by the system, which bodes well for the future. Reflecting on the optimism in the film business fostered by Colombia's improved security and economic boom, Triana says: "Ciro Guerra has done three films from 2006 until now. Before that he'd done two films in his whole career. Before 2003, it was a miracle if a producer or director did more than two films. So now it's easier to finance your film."
Since Proimagenes Colombia launched in 1998 with Triana, a former director of the Colombian Film Heritage Foundation and director of the Cinemateca Distrital de Bogota, the infrastructure has grown steadily.
The ministry of culture opened one year prior, and the results seem dramatic. "We have improved a lot in the last 15, 16 years," Triana says. "This October is the 100th anniversary of feature films in Colombia. We really have a story of film since 1915, when Italians came and made El Drama Del 15 De Octubre directed by Francesco di Domenico." The silent film is now lost.
The number of national cinema screens has gone up from around 200 to 900, venue quality has improved markedly and the production skillbase has grown. "We definitely feel there's a supportive structure and you see the results," Triana asserts. "You have to train people and give them money for production. We have been improving the skills of people and the public started to see Colombian films, and that went hand-in-hand with the development of cinemas in the early 1990s."
As training facilities get better, young Colombian film-makers are gaining access to the tools to tell contemporary stories that paint a broad picture of a populous, ethnically diverse nation.
And Triana is keen for her compatriots to tell more stories than just those about drug cartels and FARC guerrillas. "We support a new point of view for a country that had a terrible perception, a country that many people didn't know 10 years ago," she says. "Our film-makers are delivering new stories that have not been seen on the screen."
An attractive incentive system helps: Colombia is the only country in Latin America offering a 40%/20% cash rebate, with a 40% rebate on local labour spend and a 20% saving on items such as transport, hotels and catering. Since 2003, the Film Development Fund has dispersed a cut of industry revenues via a competitive process of incentives for Colombian productions.
International co-productions such as Chilean mining disaster story The 33 have benefited from associations with local production services companies and other provisions under the cash rebate Law 1556 introduced in 2013. The incentive runs through 2022 and is designed to foster film-making in Colombia and promote the film business, in turn boosting investment in tourism and the broader economy.
As of early August, 15 projects had been approved under the programme, 13 had been shot and eight had already received their rebate. These include Cross Creek's action thriller Mena, reuniting Tom Cruise with his Edge Of Tomorrow director Doug Liman; The Boy from Elijah Wood's SpectreVision; Blunt Force Trauma; Palm Trees In The Snow; and Netflix series Narcos.
Colombia's festivals are also thriving and currently number a little over 70. Triana cites Cartagena as "the main festival", while all eyes will be on Andres Bayona come October when his Bogota International Film Festival launches with a big push towards young audiences. The main market is the mid-summer Bogota Audiovisual Market, which Triana notes "started small" six years ago. This year Mexico was the guest of honour, there were more than 1,000 attendees, 600 Colombian participants, 120-plus international guests and 44 projects in development.
"Now Colombia has to be discovered as a location," Triana says. "Security and the economy are improving and people are investing in Colombia, and can see we're a serious place to do work where the laws are solid."