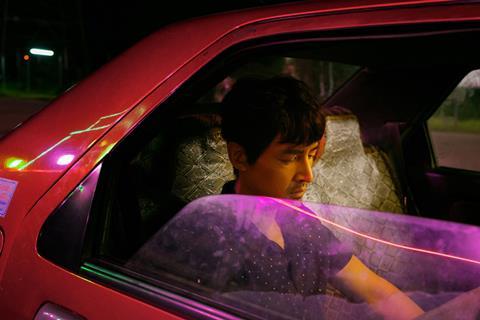 Although China has four films playing at Cannes, including Diao Yinan's The Wild Goose Lake in Competition, the Chinese film industry is likely to have a muted presence on the Croisette this year.
After a decade of breakneck growth, the industry hit a speed bump late last year when a perfect storm of financial and political factors – including the recent tax clampdown, new censorship regime and China's economic slowdown – started to drag on its bottom line.
In particular, the establishment of a new regulatory body for film, directly under the propaganda department of the Communist Party, is creating a huge amount of uncertainty for Chinese producers and distributors.
Almost a year since its creation, the rules, mindset and priorities of the new Film Bureau remain unclear. As a result, Chinese buyers started to retreat at last year's AFM, and despite the recent massive box office success of Capernaum, are not expected to be hugely active in Cannes.
"The uncertainty caused by the new censorship has led to extreme caution of legitimate players and a roll-back of new buyers," said one UK-based sales agent.
While Hollywood appears unaffected, nobody really understands what kind of independent films are likely to be cleared as 'flat fee' imports and there's still a backlog of titles awaiting release.
At the same time, it' s also unclear what kind of locally-produced content the new Film Bureau is likely to approve. "We just don't know what we're supposed to be making," said one Chinese producer speaking on condition of anonymity. "Everyone is hesitant to greenlight projects because we just don't know what will work with the new regime."
Coupled with China's recent tax clawback, which resulted in massive tax bills for many companies, and an economy hit by factors including the on-going US-China trade war, the uncertainties at the regulatory level has prompted many investors to quit the industry.
It doesn't help China's box office was down by 8% to $2.7bn (RMB18.6bn) in the first quarter of 2019, with admissions sliding even further by 14.5%. Many smaller companies have gone out of business in recent months, and even some of the more established studios moved into the red in the first quarter, following years of profits.
The most immediate reaction from local producers has been to play it safe – both commercially and politically. Wang Xiaohui, the new director of the Film Bureau, recently called on the local industry to produce 100 films a year that each gross more than $14.5m (RMB100m), all of which should be "works of social and economic benefit" that "cannot hurt the feelings of the nation and the people."
Cue a large number of big-budget, patriotic films – especially in the run-up to this year's National Day holidays in October, which mark the 70th anniversary of the founding of the People's Republic of China.
Among titles scheduled for release during this period are Climbers, starring Jackie Chan and Wu Jing in the true story of a Chinese expedition to ascend Everest; The Chinese Pilot, about a Sichuan airlines captain who save his plane from crashing; and omnibus Me And My Motherland, including segments from filmmakers such as Chen Kaige, Ning Hao and Guan Hu.
Further chest-thumping films in the pipeline include Dante Lam's The Rescue, about the Chinese coast guard, and Peter Ho-sun Chan's as-yet-untitled drama about the national women's volleyball team. It's understood some of these films came about following direct suggestions on storylines from government officials.
Meanwhile, the lack of clarity on censorship is also creating problems for Chinese films playing in major festivals. Following the last minute withdrawal of Zhang Yimou's One Second from Berlin, the four films heading to Cannes had to secure a second permit from the Film Bureau, known as a 'public screening license', in addition to the regular 'dragon seal'. While it's understood all four titles have cleared these hurdles, their producers are unlikely to relax until the films have been screened.
Looking to the future, industry pundits say while the political messaging may slow down in 2020, it's likely to ramp up again in 2021, which marks 100 years of the founding of the Chinese Communist Party. China has always moved through cycles of opening and closing – the question for local producers is whether the current closing will simply weed out less serious players from an over-heated market or whether it marks the beginning of a new era of tighter ideological control.
The question for international sellers is how the new authorities view independent international films. There's a chance that Hollywood will be the only beneficiary of the uncertainty.
China needs big hits like Avengers: Endgame (now on $600m in China) to keep the box office growing, especially as output of local films, outside the nationalistic titles, looks set to decline. And while indie hits like Capernaum ($43m and counting) are welcome, they're the exception rather than the rule. Flat fee imports are considering potentially more problematic in terms of content and rarely gross the same numbers as Hollywood films.