In a preview of his talk at Sundance Film Festival London on June 4, the American industry veteran looks at the challenges of how to define a film in the era of multi-platform content.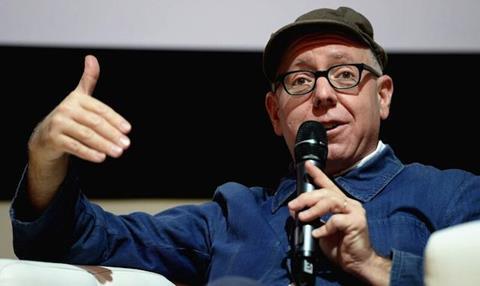 James Schamus says one challenge facing independent film is the very definition of what is a film.
"I'd say one of the great, fun challenges now is that independent cinema exists in a very dynamic relationship to the television world and digital world," he told Screen this week, speaking as a preview to his forthcoming talk at Sundance Film Festival London on June 4 at Picturehouse Central.
"People thought TV would kill independent cinema but actually now it's a fun back and forth. So many independent directors and actors are making a living by making television, and picking up skillsets that they wouldn't otherwise have."
He continued, "The challenge is really definition, what is it that makes something a movie, rather than what makes it part of a narrative continuum that we associate with television? It used to be that it was anything between 90 and 300 minutes, that answer is not good enough anymore for audiences."
Schamus' talk at Sundance Film Festival London, entitled The Changing Face Of Independent Film, is presented in association with Screen International.
He will also screen his directorial debut feature, Indignation, at the London spin-off festival on the same day (the film had its world premiere at Sundance in Utah in January and later played at the Berlinale).
The American producer, writer, distribution executive, director and professor launched production company Good Machine in New York in 1990 and later helped create Focus Features in 2002.
Of course this industry veteran has had a long history with Sundance: "I'm old enough to remember the 'good old days'," he says, emphasizing the quote marks. "It was a screening series that took place mainly at one theatre, they had free pretzels and a soda fountain. You would just hang out with other filmmakers and brag about how cheaply you made your movie."
He remembers being at Sundance 1991 with Christine Vachon and Todd Haynes to present Haynes' debut Poison, he also met Slacker director Richard Linklater there that year.
"The idea that 'package a' was more valuable than 'package b,' would have been absurd. Nobody even had an agent," he recalls.
Things have changed now, of course, but he says despite Sundance's transformation it remains "one of the most audaciously programmed fests of independent cinema. And it serves as a bellwether of this industry that has been something to behold."
In addition to its Utah event growing hugely, Sundance has expanded globally with events like Sundance Hong Kong and Sundance Film Festival London. "Sundance is being smart about keeping its identity as it goes about placing these events in different locations, rather than attempting a colonial veneer," Schamus says.
As an independent producer and then as the head of Focus Features, he says the UK film community has been hugely important to his own work. "If you look at the last 20 years of my own work, London is professionally my epicenter even though I live in New York," he says with a laugh.
"There has been a deep-seated alliance between American and British independent cinema for many years," Schamus adds.
From creative energy to tax breaks to being a gateway to Europe, he says, "The UK has been one of the most important pillars in the independent cinema world, especially English language independent cinema."
After departing Focus in October 2013, Schamus founded Symbolic Exchange, his New York-based production company. The outfit will be announcing at least one new production in Cannes.
Tickets for Sundance Film Festival London can be found by clicking here.