Tomer Heymann is one of the hottest documentary makers around. His new film, Jonathan Agassi Saved My Life, has its world premiere at Jerusalem Film Festival. He tells Tom Grater why he decided to make a film about a porn star.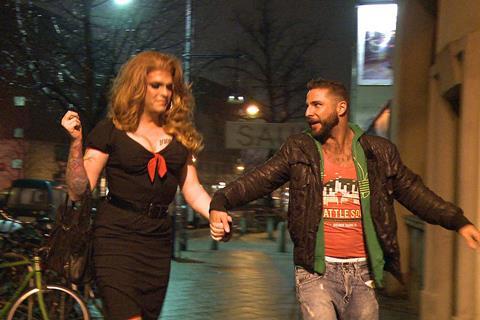 Israel's Heymann brothers, Tomer and Barak, are on a roll. The pair's previous two documentaries, Who's Gonna Love Me Now? and Mr Gaga, have travelled to multiple festivals, picking up awards along the way.
Who's Gonna Love Me Now?, which follows an HIV-positive Israeli man living in the UK who finds solace singing with the London Gay Men's Chorus, premiered at the 2016 Berlinale, scooping the festival's Panorama audience award for a documentary.
The same year, Mr Gaga, the story of renowned Israeli dancer and choreographer Ohad Naharin, picked up the audience award in the Documentary Spotlight at SXSW. The film was also a smash hit in Israel, clocking 131,378 admissions during its theatrical run, a record for an Israeli documentary.
The brothers' new feature, Jonathan Agassi Saved My Life, has been eight years in the making. Tomer Heymann is handling directing duties on the project (the pair direct their own films and take producer credits on each other's), and he first discovered the titular Agassi by chance in Tel Aviv. Tomer was struck by his looks and charm but completely unaware he was a well-known individual. "He was charismatic, sexy, beautiful," Tomer recalls. "My friends told me I was crazy because I didn't know that he was a hugely famous porn star. I googled him and I learned he was everywhere."
The director was fascinated by Agassi and set out to discover more about him with a view to turning his life story into a film. "I tried to reach him and got his number. He was living in Berlin. I came to meet him in a hotel and it was strange — after a minute I realised he thought I was trying to have sex with him," he remembers. "I told him it was a different offer, so he went back to his room, dressed, and asked me what I wanted."
It turned out Agassi had seen a couple of the Heymann brothers' films, but his initial reaction was that he had no interest in starring in his own, particularly for any monetary reasons.
"He had received an offer of ils500,000 [$140,000] to be in the Israeli version of Big Brother [which he turned down], but he said he wasn't interested in money. I told him we wouldn't pay him one shekel because it was our principal to never pay anything to our documentary characters."
Agassi struck a deal with the director that if he could convince his mother, who he insisted would never speak about Agassi's life as an escort and porn star, to appear in the documentary, he would consent to the project. "He gave me his mother's number and we met for a coffee. It took me time to convince her but we built trust over weeks and months and eventually she told me she trusted me to do the film," says Tomer.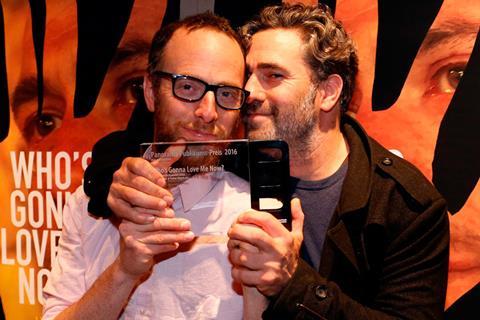 The director filmed across a period of eight years, following Agassi's wild life as a global porn star. "Jonathan is a symbol for this generation," suggests the director. "He is young, gay and has the freedom and the luck to have any fantasies he wants without being in the closet."
Along the way, he also unearthed the story of Agassi's early life, which told a more sombre tale. "Jonathan Agassi was born with a very Hebrew name, Elkana Yonatan Langer, he was feminine and had a very tough childhood in one of the suburbs of Tel Aviv," the filmmaker explains. "His father left him a year after he was born. He changed his name and built a strong character for himself. He met his father for the first time once he was living in Berlin as a porn star."
X-rated footage
The film is comprised entirely of original footage shot by Tomer, and was funded by the Heymann brothers themselves with Israeli broadcaster Channel 8 (which will broadcast a four-part episodic version of the film), HOT, Makor Foundation and Mifal Hapai. During production, the project participated in several pitching events including the UK's Sheffield Doc/Fest, Medimed in Spain and Israel's CoPro event. Vienna-based outfit Autlook Filmsales has taken the project's international rights.
The Heymann brothers have produced two versions of Jonathan Agassi Saved My Life: one contains uncensored X-rated footage and one doesn't. The duo are still tweaking both films ahead of potential further festival runs.
The former cut is playing here in Jerusalem. The director is full of praise for the festival for making what he considers to be a brave programming decision in what he describes as a conservative political climate. "[Jerusalem Film Festival executive director] Noa Regev is a very brave woman, she's standing behind it, but she might get a lot of tension and feedback about this choice," he suggests.
Tomer is positive about the future of Israel's filmmaking: "No one knows what will happen in the future, it's a mess in this jungle. It forces us to be more independent, not to kiss the arse of the government; it forces us to go with our hearts. It's time to say, 'OK, we need to choose our own direction.'"
Jonathan Agassi Saved My Life plays in Jerusalem's Documentary Competition on August 5 (Cinematheque 3, 22:15)