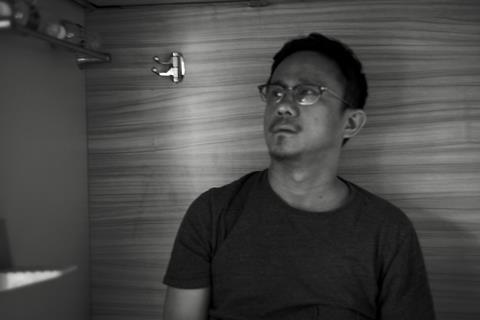 After garnering international attention with his debut film Lilting in 2014, UK-based director Hong Khaou's follow-up Monsoon is making its world premiere in the international competition of the Karlovy Vary International Film Festival today (Saturday, June 29).
Crazy Rich Asians star Henry Golding plays as a young man living in the UK who returns to his native Vietnam for the first time since he was a small child to scatter his parent's ashes. The trip forces him to confront difficult questions about his personal and cultural identity. When the film shot during May and June 2018, Golding, who is of UK-Malaysian heritage, had already made Crazy Rich Asians but it had yet to be released.
Monsoon is produced by Tracy O'Riordan's UK outfit Moonspun Films, whose credits include Dark River, The Arbor and The Selfish Giant, with Hong Kong's BloomerApp Media Production, and support from BBC Films and the BFI, as well as the UK's Sharp House. Protagonist Pictures is handling international rights, with Paradigm Talent Agency co-repping US rights.
Director Khaou talks about how Monsoon explores issues of dual identity, using the camera to portray a character's inner conflict and the joys and challenges of shooting on location in Vietnam.
You came to the UK from Cambodia via Vietnam when you were eight years old. How much of Monsoon is inspired by your own real-life experiences?
It's very much inspired by my own experience. But it's not autobiographical. It's an amalgamation of mine and those of others. It's constructed in a way that allows me to explore themes and issues I want to talk about.
The film deals with many issues including how we are always 'trapped' by the generations before us and how we have to deal with the fallout of their actions sometimes long after they've passed.
We have to live with the unintended consequences of our parents' actions, and I wanted [Golding's character] Kit to try and find a closure from that or at least attempt to. The tug and pull of a duel identity can be so exhausting especially when your parents don't talk about their past experiences. So much of what they've built in the West is contingent on forgetting some of those past traumas. Kit's parents did what they did as a way of liberating him, to be whatever he wants to be, to assimilate, Westernise etc, but the unintended consequences is that Kit is left having to piece his past together by himself.
The film is about how we need to forge our individual identities. One of the crucial things is how Kit forms a relationship with another character, Lewis, played by Parker Sawyers. While there are parallels between the life stories of the two, it also represents Kit forming his own, personal bond to Vietnam.
The strand with Lewis was a way of seeing how these two lost souls in a foreign land are able to find parallels with one another. There's something terribly romantic about that which I love and it was the most romantic I ever wanted their story to get without falling into familiar tropes. However, you're right - Kit has to forge his personal relationship with the country. I would add that in order for him to find the possibility of a 'connection' with Lewis, he has to achieve some closure as to why he's returning to Vietnam.
The way in which you film Kit means he also seems slightly 'off-kilter' – always slightly out step with everything else – and restless – the camera chases after him a lot. Was this important to visually show the strange hinterland that Kit finds himself in – almost a stranger to the land but not exactly a tourist either?
I'm glad you picked that up. I really wanted to have a sense of intimacy, watching Kit go through a personal experience and still keep a slight distance. By that I mean as the story unravels we're a couple steps behind him - it's not immediately apparent. The form of this film is crucial, it has to feed into the experience of Kit's journey. This is something me and cinematographer Ben [Kracun] talked about all the time. We shot off-reflection in the early part of his arrival, to help give a slight separation between Kit and his birth country - a place he has very little memory of and can't connect to. As you've said it's to further add to that 'off-kilter' feeling.
What were the practicalities of filming in Vietnam?
We knew before going there were going to be challenges. The humidity, the rainy season came early which meant we were constantly chasing the weather. The most challenging thing was the sound; it was incessant - traffic, dogs, cockerels, people. You name it, we had it. The only way to overcome that was to embrace it, have it as a characteristic of the city and use it to unbalance Kit. Vietnam is an incredible country, going through vast changes. I think it gave the film a higher production value than the actual budget.
Do you have any ideas about what your next film will be?
I have something in development that I'm very excited about. It's an adaptation of a German play, which is a big departure from my first two films.