Locarno Festival is not afraid to embrace the changing face of the industry, and has been taking strides to reach a younger audience.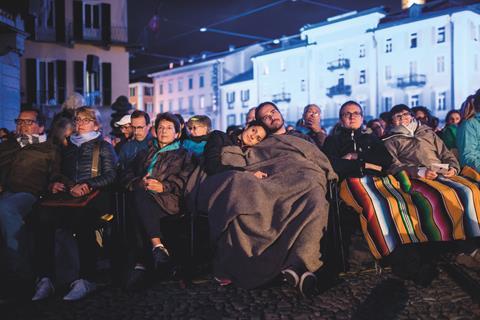 Locarno Festival (August 1-11) opens its 71st edition with a Piazza Grande screening of Laurel and Hardy's 1929 classic Liberty, as part of its retrospective on late Oscar-winning Hollywood comedy director Leo McCarey, followed by the youthful comedy Team Spirit (Les Beaux Esprits).
The real-life tale of a basketball team who pretend to be mentally challenged to qualify for the 2000 Sydney Paralympics, Team Spirit is the second feature from French director Vianney Lebasque.
This opening night double bill captures the ethos of Locarno, which prides itself on being both one of the oldest and most young-at-heart film festivals in the world. The festival team is stepping up its efforts this year to embrace the future of cinema and the younger generations of creators, industry professionals and spectators at every level.
"Locarno doesn't have the right to get old. It can't live on past achievements," declared festival president Marco Solari of the line-up. "A film festival like Locarno needs to keep innovating and looking to the future. Locarno is a festival that was born young with a spirit of continual renewal, courage and freedom. It's a festival that has understood how to surprise, a festival made by the young for the young."
This embrace of youth, emerging talent and change can be seen across this year's edition. Outgoing artistic director Carlo Chatrian's last selection, before he takes up the post of artistic director of the Berlinale, includes 22 debut features.
Buzzy productions in the Filmmakers of the Present competition — reserved for first and second features — include German director Eva Trobisch's workplace rape drama All Good, which picked up three awards at Munich Film Festival in July; French filmmaker Matthieu Bareyre's L'Epoque, a raw and zeitgeisty piece capturing the mood on the streets of Paris; and Suburban Birds from China's Qiu Sheng, who follows in the footsteps of compatriots Chen Kaige and Bi Gan who both showed debut features at the festival.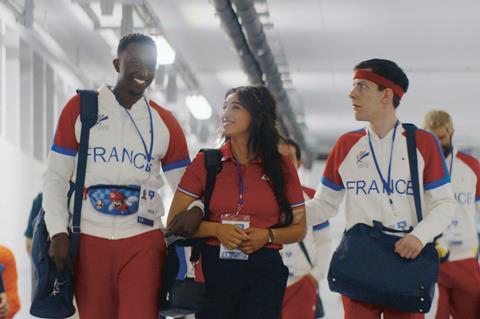 But Locarno's efforts to engage with the younger generations goes beyond the line-up, as highlighted by festival communications chief Amel Soudani. "We've always been a festival of discovery but over the past decade we've stepped up our commitment to connect with the young in initiatives such as the Locarno Academy," says Soudani.
A broadening scope
Created in 2010, the Academy's bespoke programmes aimed at budding filmmakers, critics and sales and distribution executives have since welcomed more than 350 cinema professionals who are at the beginning of their careers. This year, Locarno wants to extend the scope of the Academy to connect its participants, as well as other directors in attendance, to young people at the festival through a new initiative, the Locarno Academy HotSpot.
"One piece of feedback we got back from past participants of the Academy was that it was a fantastic experience, but they found it a shame they had no contact or exchange with young people in Locarno," explains Soudani. "The idea is to create a place where Academy participants as well as filmmakers, especially from the Filmmakers of the Present and Pardi di domani, can hang out and meet the young public and locals."
The meeting place will be hosted by Mono Bar — a music venue and bar close to the Piazza Grande — which is a popular hangout for local youngsters.
Paving the way
Other initiatives focused on younger generations include Locarno Kids, a programme of screenings and workshops aimed at children aged three to 14 that launched last year, as well as continuing to expand the festival's presence on social networks such as Instagram, Twitter and Facebook.
Another key development has been the creation of a Youth Advisory Board in April last year, consisting of eight young people aged between 16 and 25 who attend the festival and then come up with suggestions for how it could be improved or adapted to make it more appealing to younger generations.
"This year they will follow the Academy and give us feedback," says Soudani. "This is important for us because while we are creating these programmes aimed at young people, we ourselves are not that young! We really need to hear from younger generations about whether what we're doing makes sense."