Christina Oh was empowered by her Plan B colleagues to follow her instincts — a strategy that has netted a best picture nomination for Minari, her second film as producer. She tells Screen about having a deep connection with the Korean immigrant tale.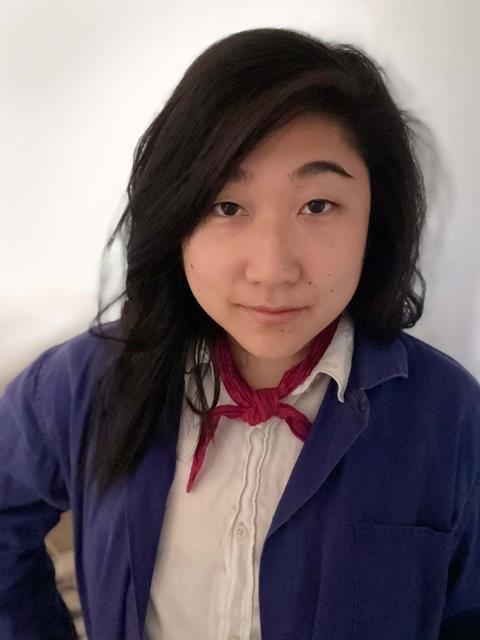 It was early 2019 when producer Christina Oh of Plan B read the Minari script at the insistence of her friend Steven Yeun. The quality was immediately evident, but what really dug its hooks into her was the story's deep personal resonance.
Like the film's star Yeun and writer/director Lee Isaac Chung, Oh is the child of Korean immigrants, so it was easy to relate to the drama about a young Korean family laying down roots in the US south in the 1980s.
"My parents are both from South Korea and emigrated here in the '80s," says Oh down the phone from New Mexico, where she is executive-producing Amazon Studios' western series Outer Range starring Josh Brolin. "Lee, Steven and I share that similar background of our parents coming here at that time, give or take a few years. I grew up on the east coast and there were pretty direct correlations with my childhood."
Oh had met Yeun while she was executive producer for Plan B on Bong Joon Ho's Okja (2017), in which the actor appeared. She recalls how he later enthused about Chung's screenplay and described it as an interesting take on the Asian immigrant story. "Post-Okja I had been sent a lot of material dealing with immigrants or Asian immigrants or Asian stories," she says. "All those stories are really important. As a producer, you oscillate between wanting to tell every story but you have to make a choice sometimes."
The choice she made would result in her second producer credit — after Plan B's The Last Black Man In San Francisco (2019) — and six Oscar nominations including best picture, directing and writing for Chung, and lead actor for Yeun. Despite producing alongside Plan B co-presidents Dede Gardner and Jeremy Kleiner, Oh's is the sole name cited in the best picture Oscar nomination — recognition of her leading producorial role on the project.
"The thing I love to talk about," says Oh, "is that from the moment I read the script to the moment we premiered at Sundance [2020], not even a year had gone by." While that is testament to the passion and dedication of Oh and her collaborators, it also speaks volumes about the culture Gardner and Kleiner fostered at Plan B, the company they launched with Brad Pitt more than a decade ago.
Oh was working in her first Holly­wood job as a floating assistant at management company Brillstein Entertainment Partners in Beverly Hills when she accepted a week-long gig covering Gardner's desk in the same building while the producer was away shooting Killing Them Softly and World War Z back to back. The Plan B office was still small — just the founding partners and another assistant — yet Oh was intrigued. She found her rhythm. One week became several weeks, then several months, then a job offer. She did not actually meet Gardner until the latter returned from set six months later.
"I learned through osmosis, just being around them," she says. "Dede and Jeremy are very kind. They have integrity and they're honest. There was no hand-holding — if I wanted to go after this book or talk to that director, nothing was off limits.
"One of the pieces of advice given to me at a fairly young age was you have to know what you want. Having an opinion and being able to voice it, that's really difficult sometimes but if you read a script, you try to identify why you gravitated towards it and articulate that."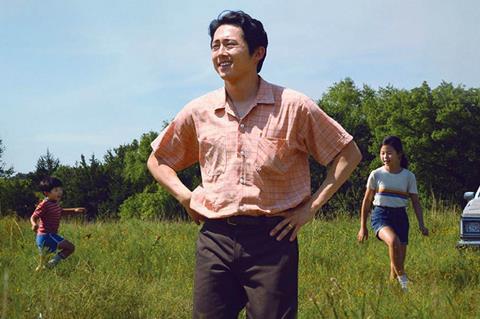 Oh sold Gardner and Kleiner on the Minari script after reading it in early 2019. "I thought there was something really special here. They read it very quickly and said, 'You're right. If you really believe in it, we're supportive, and if you can figure this out we'll be as helpful as we can.'"
After a positive first meeting with Chung in March, there was a little development work. One month later, Oh was pitching to A24, which quickly came on board as financier and distributor. "It was around April and we told them we wanted to start prepping in June," recalls Oh, who could not stop thinking about a potentially game-changing hitch — the weather. "We knew the drop-dead production start was July. After that it just becomes impossible."
Juggling locations
There had been some back-and-forth about where to shoot. The story takes place in Arkansas, but the state's infrastructure did not present a compelling case. The bustling production hub of Atlanta, Georgia, was appealing, but the team ruled that out in protest over the state's proposed 'heartbeat' anti-abortion legislation (that ultimately was never made law).
In the end, the filmmakers chose Tulsa, in a verdant agricultural stretch of eastern Oklahoma. However, the state sits in a notorious region known as Tornado Alley and, like the terrifying twisters that black out the sky, the season was looming on the horizon.
"We wanted to avoid that," notes Oh, "and also make sure there were crops that we could film, and we wanted to avoid getting too late into the summer because the child actors we hired would then be in school."
A24 understood the need to move fast. They wanted Minari to be made and stuck the course, even when they realised relatively late in the day that a fair amount of the dialogue would be in Korean. "The script is in English with a few words in Korean in italics, but you quickly forget that when you're reading a script," says Oh. "They were very supportive. We loved working with them and they've been great partners."
Minari started production in mid-July and wrapped five weeks later. Oh loved working with Chung. "He's just one of the most thoughtful, kind, gentle people that I've ever worked with. I was spoiled. I almost can't hold anything else to it, because I think I'd be disappointed."
Production sailed along, although an authentic 1980s air-conditioner unit in the trailer home inhabited by Yeun's on-screen family almost packed up during a heatwave in the first week of shooting. "We couldn't have it running when we were rolling because it was so loud," says Oh, "so it would take an hour to cool the trailer space. A24 was very helpful and figured out how to get a cooling system out to us very quickly."
Support is the name of the game, and the producer — who also has executive or associate producer credits on Plan B's Vice, Ad Astra, The King and Irresistible — has found it to be an essential part of overcoming adversity, particularly in light of her background. "I've probably experienced unconscious bias a lot more than I even realise," she says of her life. "Sometimes I don't know exactly which prejudice I'm facing — is it because I'm a woman, Asian or young? So it's a constant battle. The way I get through it is just put my head down and do the work."
Oh is encouraged as more attention is paid to the work of friends from a variety of ethnic backgrounds, while maintaining there is no room for complacency. "I hope we can learn more about each other because the more we see each other as humans and see less of the differences, the better."
The Oscar-nominated producer of Minari pauses. "It'll be the day when we don't have to talk about this anymore. We're a ways away, but I hope people keep on trying to get there."