The Russian producing dynamo talks about growing up in the heart of the Soviet film industry, what Luchino Visconti's Rocco And His Brothers taught him, and why David Fincher is the man to make the movie of his life.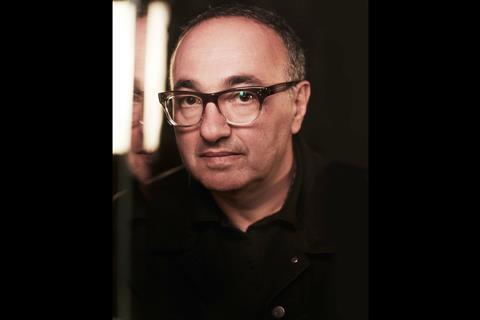 Alexander Rodnyansky is one of international film's leading independent producers, known for his work with directors including Fedor Bondarchuk (Stalingrad) and Andrey Zvyagintsev (the Oscar-nominated Leviathan and Loveless).
He travels regularly between Russia and the US, producing Russian and English-language projects through Moscow- based Non-Stop Productions and developing and packaging film and TV series in languages including English, German, Arabic and Russian via the nascent Los Angeles company AR Content.
Rodnyansky began his career as a documentary director before going on to launch several TV channels. He is now focusing on a slate of international productions, including a TV series with Zvyagintsev, and is on the international festival circuit with Kantemir Balagov's Beanpole.
What is the first thing you do when you arrive in your office each day?
I meet with my team. We discuss everything going on in the Russian film industry, and talk about industry events in LA or Europe and how they are going to affect us.
Who do you look up to in the industry and why?
In terms of his work quality and diversity, Scott Rudin.
What do you like best about your job?
I love how an idea becomes a screenplay. For me, this is a magical process.
What is the biggest professional mistake you've made?
There are so many! I was a couple of years late in making the move to leave TV and start producing my own content again.
What is your favourite festival?
I love Cannes. It is both a glamorous party and a celebration of the best directors of contemporary cinema. I love Telluride, which is the complete opposite of Cannes. A very small, very democratic, sincere, and of course, very important festival.
Where do you want to be five years from now?
Running my own boutique content production company, producing high-quality film and TV series. Yes, I am doing that now but I'm doing it better in Russian than in other languages, especially English.
Who helped you most when you were starting out?
I was taught at film school by Felix Sobolev, one of the best Soviet documentary filmmakers. He taught me to have the highest goals and hold my work to the highest standards. He was the toughest person in my life.
What was your favourite film growing up?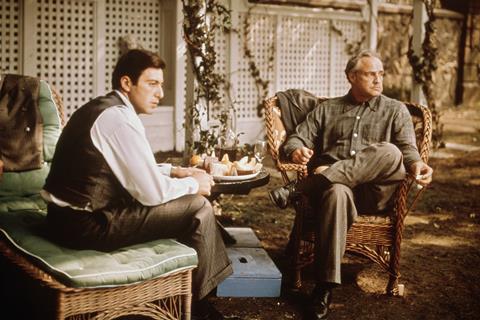 When I was a boy I loved Kubrick's Spartacus. As a teen, I loved Coppola's The Godfather and when I was a student I fell in love with Rocco And His Brothers by Luchino Visconti. It made me feel something more, it made me understand more about the complexity of life.
What excites you about the future of the business?
Once again, content is king. Not just content but the audience wants morally ambiguous stories about multi-dimensional characters.
What is the biggest challenge facing the business?
Definitely the over-saturation of content.
What job would you do if you didn't work in film?
I had another dream when I was young but my family convinced me [otherwise]. I would have been a scientist, someone who would work at the intersection of history, psychology and biology. My grandfather convinced me I could make movies [that did that].
What book are you currently reading?
Best. Movie. Year. Ever. How 1999 Blew Up The Big Screen by Brian Raftery. I always read on flights and carry a small library with me.
What TV series should everyone watch this year?
HBO's Chernobyl. I loved it. I was in Chernobyl five days after the explosion, filming with my crew as a documentary filmmaker. I saw how true to fact this series tried to be.
What do you do to unwind?
[Sighs] I go to the gym. It's the only way for me to relax. I do it everywhere, in the hotel – I always carry some stuff with me. I also go hiking – I love mountains.
Who would play you in the biopic of your life and who would direct it?
[Laughs] I've spent my life in the industry so I hope to god no-one will ever do a biopic of me. Many people from my part of the world have lived a few different lives. Sometimes it was funny, sometimes it was dangerous, sometimes it was sad. I love David Fincher and his ability to tell stories with a different tone. So maybe him.