The producer discusses his filmmaking partnership with Rian Johnson, his approach to professional mistakes, and the pair's return to the 'Knives Out' story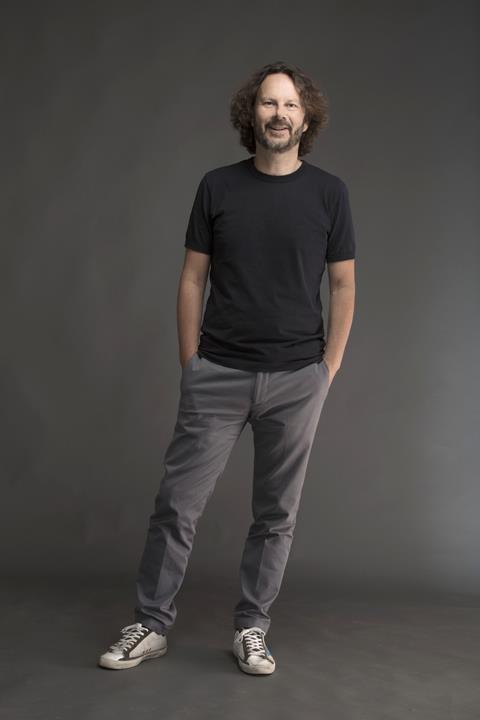 Producer Ram Bergman moved to the US from his native Israel in 1990 to get into the movie business. He met writer/director Rian Johnson in the early 2000s and began a long friendship and collaboration that has spawned Knives Out, Brick and Star Wars: The Last Jedi, among other titles.
The pair are preparing a Knives Out spin-off focused on the adventures of detective Benoit Blanc, and also have a Star Wars universe trilogy on the books. In late 2019 they launched production company T-Street. Bergman lives in Los Angeles with his wife and children.
How has your working life adapted to the Covid-19 era?
I'm not going to my office anymore and it's the first time in more than 25 years that I'm working from home, which I didn't think I'd be able to do. What we do [in this business] is to be with people physically, so that's a bit hard.
Do you have a daily routine during the pandemic?
I make breakfast for the kids and make sure they stay on their Zoom classes. Then I go to my newly created home office, work and check on the kids.
What was your first job in the industry?
I came from Israel [Rishon LeZion, a city just south of Tel Aviv] to New York in 1990 and worked as a PA. I didn't like it because I couldn't see how you could go from PA to producer. A year later my brother moved from New York to LA so I joined him in 1991 and thought I would just surf.
I realised how badly I wanted to make movies but I saw talented people fall into the trap of working longer hours, getting paid a lot, and forgetting their dreams. I wanted a flexible job that would let me figure out how to be a producer, so I worked as a valet and a year later I was producing my first movie.
It was a low-budget film called Rave Review. It was a $200,000 movie. I made more low-budget movies and went to the AFM and Mifed and learned the business. I worked with the [Israel-born] producer Dana Lustig in those early years.
Do you have or have you ever had a mentor?
I don't really have mentors. I would love to find a mentor.
What do you like best about your job?
Everything. Really. I still wake up every morning super-excited to do what I'm going to do. At this point in my life and career, it's all about finding good people to surround myself and Rian with, and just do cool things.
What is the biggest professional mistake you've made?
My take is I don't really look at anything as a mistake. Everything we do is about choices. Knock on wood, I am very happy.
What are you most proud of professionally?
My partnership with Rian, for all the stuff that we did and for the stuff I hope we will continue to do until I die. He is so talented and unique, and just the nicest human being. It's all about our journey.
We met when a friend of ours sent me the script to Brick and I thought, "Holy shit, I've never read anything like this." So we met in 2002, at Mel's Diner, and he told me about his struggles trying to make the movie for seven years. We clicked and made Brick for a few hundred thousand dollars. We shot in November-December 2003 and it premiered at Sundance in 2005.
Did you shoot anything in 2020?
We didn't, thank God. I wouldn't want to shoot going through all that. I probably will shoot a few things this year. I am optimistic things will get better.
What have you been working on during the pandemic?
We're concentrating on the continuation of the Knives Out movie. Rian's been developing the script. It's our goal to shoot that first, but who knows with Covid. I've been getting ready for that movie and we have a lot of other projects in film and TV at our new company.
What's the latest update on the Star Wars trilogy?
We're still involved but the immediate focus is the Knives Out follow-up.
What was your favourite film growing up?
Close Encounters Of The Third Kind.
What job would you do if you didn't work in film?
I have no fucking clue.
What is the first thing you will do when the lockdown is lifted?
I will drop my kids at school and go to the office.
Who would play you in the biopic of your life and who would direct?
Oh man, it's going to be so boring. I can't imagine anybody wanting to make that movie.