This year the Baftas and Oscars have diverged along very different paths. Screen talks to US and UK awards campaigners about their reactions to the sets of nominations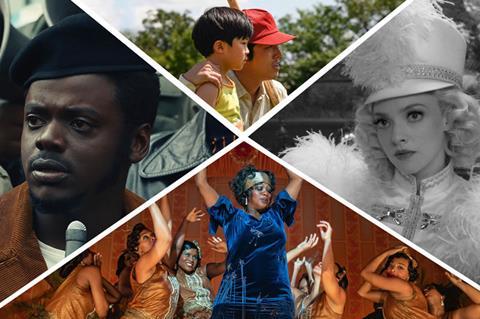 It is a reflection of the topsy-turvy year in film that the Oscar nominations announced on March 15 seemed both groundbreaking and mostly unsurprising. For the first time in Oscars history, two female filmmakers were nominated in the director category — and Chloé Zhao (Nomadland) and Emerald Fennell (Promising Young Woman) are, incredibly, only the sixth and seventh women to achieve this recognition. Nine of the 20 actor Oscar nominees are people of colour — a significant departure from the single non-white nominee (Cynthia Erivo in Harriet) a year ago, and the most racially diverse nominated acting cohort in the history of the Academy Awards.
Screen spoke to a number of awards campaigners in the US and UK — about both the Oscar nominations and the even-more diverse Bafta nominations — and all agree the US Academy's choices threw few surprises. The one singled out, though, was LaKeith Stanfield securing a nomination as supporting actor for Judas And The Black Messiah, which he did alongside widely predicted nominee Daniel Kaluuya in the same film. Warner Bros had campaigned Stanfield in lead actor, but the acting branch voters are free to nominate performances in the category they deem most appropriate.
Campaigners look to all the other film awards for guidance leading up to the Oscar nominations, and these provided little encouragement to expect recognition for Stanfield. "Prior to the Oscars, LaKeith basically got one nomination from one group the entire season, and that's it," says one campaigner. "So there was no sense that he was going to get nominated."
This same campaigner points out that, while it was encouraging to see such a racially diverse mix of actors nominated — Kaluuya and Stanfield were joined by Chadwick Boseman and Viola Davis for Ma Rainey's Black Bottom, Steven Yeun and Yuh-Jung Youn for Minari, The United States Vs Billie Holiday's Andra Day, Sound Of Metal's Riz Ahmed and One Night In Miami's Leslie Odom Jr — the mix in best picture showed less diversity than many had hoped.
Black-fronted films Da 5 Bloods (directed by Spike Lee), One Night In Miami (Regina King) and Ma Rainey's Black Bottom (George C Wolfe), which all were nominated for cast ensemble at the Screen Actors Guild (SAG) Awards, failed to secure best picture Oscar nominations. Judas And The Black Messiah did so, as did Korean-American family drama Minari, but the other six best picture nominees (Mank, Nomadland, Promising Young Woman, Sound Of Metal, The Father and The Trial Of The Chicago 7) are dominated by white characters.
Another campaigner who spoke to Screen feels it is misleading to put too much emphasis on the lamentable lack of diversity that occurred a year ago with the 2020 acting nominees. Five actors of colour were nominated in 2019, four in 2018 and seven in 2017. "I think this year is one of those years in which there's a good mix," he adds.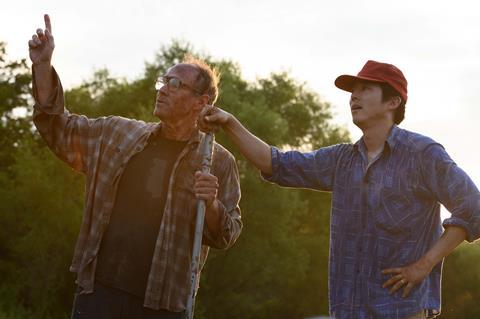 The SAG cast ensemble category's status as a bellwether of Oscar is much contested by campaigners, despite wins over the past decade for eventual best picture Oscar winners Argo, Birdman, Spotlight and Parasite. A guild of professional actors was never likely to nominate Nomadland, populated by so many non-professionals playing versions of themselves, in the cast category. Minari and The Trial Of The Chicago 7 are the sole SAG ensemble cast nominees this year that went on to achieve best picture Oscar nominations.
The Bafta shock
While the Oscar nominations threw up few surprises, the same cannot be said for Bafta — especially in a rather astonished US, where the radical changes to the British Academy's voting processes are not so widely known.
US awards campaigners were thrown both by what Bafta omitted ("I was really surprised Bafta didn't nominate Olivia Colman for The Father — I was like, 'Holy cow'") and what it did ("His House did make a mark here in the US, and it's a movie I actually saw, but Rocks, I would say 99% of people here in the US have no idea what that movie is, and probably still haven't heard of it, to be honest").
This year, only 10 of the 24 actors nominated across Bafta performance categories went on to achieve an Oscar nomination, down from 17 out of 20 last year — a big shift away from the traditional overlapping alignment of Bafta and Oscar. Another notable omission from the Bafta nominations: Carey Mulligan, for her lead performance in Promising Young Woman. Bafta instead nominated eventual Oscar nominees Frances McDormand (Nomadland) and Vanessa Kirby (Pieces Of A Woman) in the lead actress category, alongside Bukky Bakray (Rocks), Radha Blank (The Forty-Year-Old Version), Wunmi Mosaku (His House) and Alfre Woodard (Clemency).
Netflix was the big winner at both sets of award bodies, scoring 34 Bafta nominations across 15 titles, and 33 Oscar nominations across 15 features. At Bafta, the streamer may have been surprised by what was not nominated — Ma Rainey's Black Bottom's Viola Davis shut out of best actress, for example, and Mank's Amanda Seyfried in supporting actress. But those omissions are balanced by what may be regarded as some surprise inclusions — Clarke Peters in Da 5 Bloods, for example — and overall the streamer can take heart that its films resonated with voters and jurors across Ampas and Bafta.
Perhaps predictably, UK awards campaigners were more clued-in than their US counterparts to what to expect from the Bafta nominations — which were led by Rocks and Nomadland with seven apiece — and have responded with more enthusiasm.
"I felt positive about the nominations as a whole," says one UK campaigner. "I think the industry greeted it with positivity, and rightly so. I like that 10 films have been nominated for outstanding British film — it's a smart way of showcasing more films that otherwise might not get the attention Bafta can offer. It feels like a lot of society has been reflected in great performances.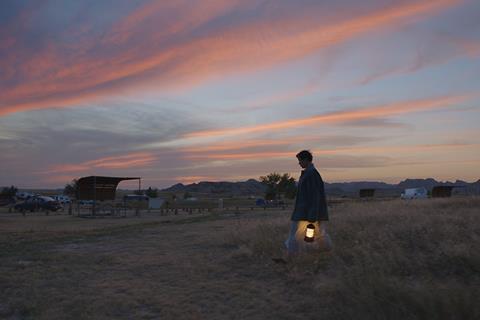 "Because Bafta is such a big spotlight, and it has this terrestrial TV awards ceremony, it gets big media attention. I think they've thought carefully about what they want to shine that light on."
This campaigner embraces Bafta's decision to have juries determine the nominations in the director and performance categories — drawing on longlists that resulted from a combination of chapter vote and jury intervention. "In the past, because there are so many people voting, nominations have skewed towards the middle­brow," he suggests. "It's refreshing to see this list of films, which feels like it captures more quality."
Dissecting the numbers
In total, 50 feature films were included in this year's Bafta nominations — up from 38 last year. No picture achieved more than seven nods (or eight if you count Rocks actress Bakray's rising star nomination). Four of the six nominees for director are women (Shannon Murphy for Babyteeth, Sarah Gavron for Rocks, Jasmila Zbanic for Quo Vadis, Aida? and Chloé Zhao for Nomadland) and three are for films in a foreign language (Minari, Another Round and Quo Vadis, Aida?). That kind of outcome would probably not have been achieved by a full director chapter vote.
Another UK-based campaigner, while having many positive things to say about the Bafta nominations, does sound a note of caution. "What I felt with the jury process is that it's become a little bit insular. It's insular in a way that does celebrate more British and independent fare — but we have the BIFAs [British Independent Film Awards] to do that. I think Bafta has a responsibility to look outward. The way that Bafta has grown in relevance over the years has helped the global perception of how important the UK industry is, not just in terms of fostering its own talent but also how we operate in a more global environment."
This campaigner is concerned about the impact these nominations may have had in the US — "I'm not sure this approach is sustainable for Bafta if they want to maintain the kind of profile on the global stage that they strive to establish" — and her fears are perhaps justified.
"The important thing to take into account is that there are still a bunch of Bafta voters that are also Academy members," says one US-based awards campaigner. "So it's not that we're totally going to forget the UK. People are still going to campaign for Baftas, obviously, but we're just not going to look at the Bafta nominations any more and think that they're going to be super impactful or indicative of what the Oscar nominations will be."
Another US campaigner says: "We are going to have to see how it plays out over the next couple of years. The fact that many of the categories are so different might possibly diminish Bafta as a stop on the road leading to the Academy Awards."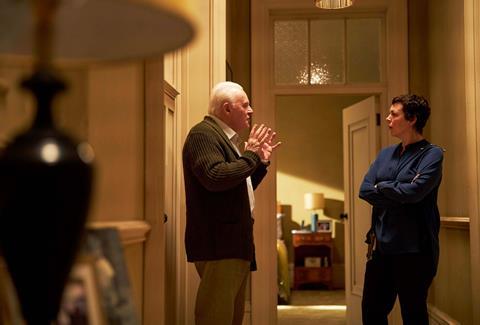 Notably, four of the pictures nominated for the best film Bafta — Nomadland, The Father, Promising Young Woman and The Trial Of The Chicago 7 — went on to achieve a best picture Oscar nomination, with only Bafta pick The Mauritanian falling by the wayside with US Academy voters. The best film Bafta category is determined by all voters — suggesting the mass Bafta membership remains as aligned with the tastes of Ampas voters as it ever was. Whereas the juries — despite their ranks comprising 95% Bafta members, advises Bafta — made selections that feel more curatorial in ethos.
This year, because of Covid-19, there are different expectations around what the Bafta ceremony will deliver in terms of red-carpet glamour. Had the ceremony proceeded as usual, it is easy to imagine that BBC TV executives might have lamented some of the notable omissions in the acting categories. On the other hand, Covid-19 itself has impacted the titles released and submitted this awards season, and the likes of Brad Pitt and Scarlett Johansson (nominees who attended last year) were never going to be part of the mix this time around.
"They have an incredible production team who will go to all lengths to make sure it's a fantastic show," says one UK campaigner. "But if it were a red carpet this year with all nominees in attendance, it would be a hard line-up for the broader public to relate to. And that speaks to what Bafta's role is — its role is also about integrating the broader public into the filmmaking community. There has to be a balance between the broadly popular and the more discerning industry view."
(And their US/worldwide and UK distributors)
Mank (Netflix) 10
The Father (Sony Pictures Classics/Lionsgate UK) 6
Judas And The Black Messiah (Warner Bros) 6
Minari (A24/Altitude) 6
Nomadland (Searchlight Pictures) 6
Sound Of Metal (Amazon Studios/Vertigo Releasing) 6
The Trial Of The Chicago 7 (Netflix) 6
Ma Rainey's Black Bottom (Netflix) 5
Promising Young Woman (Focus Features) 5
(And their US/worldwide and UK distributors)
Nomadland (Searchlight Pictures) 7
Rocks (Altitude) 7
The Father (Sony Pictures Classics/Lionsgate UK) 6
Mank (Netflix) 6
Minari (A24/Altitude) 6
Promising Young Woman (Focus Features) 6
The Dig (Netflix) 5
The Mauritanian (STX Films) 5