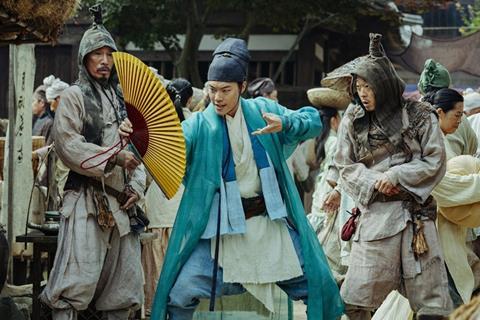 The New York Asian Film Festival (NYAFF) returns in-person after two pandemic years with the biggest edition in its 20-year history.
Nearly 70 feature films will be screened from July 15-31, including five world premieres, hailing from South Korea, China, Japan, Malaysia, Mongolia, Thailand, the Philippines and beyond.
The festival, organised by the New York Asian Film Foundation and Film at Lincoln Centre, will open tonight (July 15) with Thai romantic comedy Fast & Feel Love. Director Nawapol Thamrongrattanarit will be in attendance alongside lead actress Urassaya "Yaya" Sperbund, who will receive the Screen International Rising Star award.
They are two of around 60 guests being hosted by NYAFF, the most ever to be flown in by the festival. Samuel Jamier, executive director of NYAFF and president of the New York Asian Film Foundation, says it marks a welcome return to cinemas after taking place online in 2020 and as a hybrid edition last year.
"After a couple of years of being confined, people want to attend events in person – online just isn't the same," he says. "You lose a bit of your soul when running a festival virtually. Going to a movie theatre is significant. Even if it's a small screen, you're in New York City. You're part of a unique event."
This appetite to get back into cinemas has meant several shows sold-out within an hour, including Japanese superhero feature Shin Ultraman, and Jamier is also anticipating this year to be one of NYAFF's biggest in terms of attendance.
Local but accessible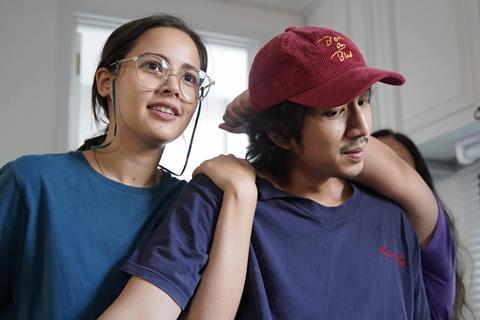 The programme offers a diverse and exciting line-up of titles from across Asia that range from Kim Han-min's South Korean war epic Hansan: Rising Dragon to Janchivdorj Sengedorj's Mongolian sex comedy The Sales Girl and Korean director Choi Dong-hoon's Alienoid, which will close the festival.
"We select films that are both very local but also easy to understand by audiences around the world," says Jamier. "Fast And Feel Love is a very Thai movie, full of local references, but it also nods to movies like Taken and Parasite, and the romantic situations could happen anywhere.
"Even though we're not a genre film festival, we do select a lot of films that have broad appeal and aren't necessarily what you would call 'film festival films'. We focus on great storytelling. It doesn't matter if it's from Malaysia, Japan or Korea. If we select genre films it's because we appreciate stories that have universal appeal."
He scoffs at those who have called NYAFF a "niche festival". "I'm not so sure its niche when you're covering a region that has a population of billions," says Jamier. "There are so many valuable movies made in Asia that never make it into Cannes or other big festivals. Why? Because people book the big studio films, sight unseen. As a smaller festival, we're spared that game."
Kung-fu beginnings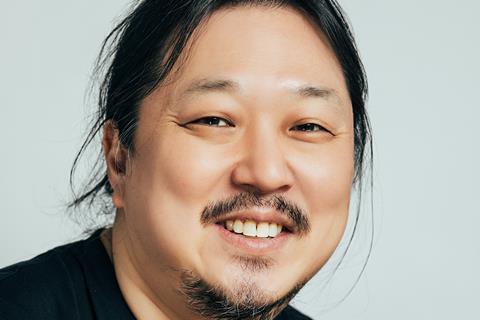 While the programme may be eclectic now, NYAFF has come a long way since its launch in 2002. That first edition was sparked by the closure of the last Chinese-language movie theatre, the Music Palace, in the city's Chinatown and comprised 11 kung-fu features, which screened at Anthology Film Archives.
"The festival started as an amateur showcase by a group of fanboys who liked kung fu films but couldn't watch the films they wanted to see anymore," says Jamier, who joined NYAFF 10 years ago, around the time the festival moved to the Lincoln Centre.
"It was a labour of love and they were very focused on the films themselves, which meant there was barely any talk of bringing filmmakers for many years."
Conversely, this year will see more talks and panels than ever, giving audiences direct access to filmmakers such as Japan's Takashi Shimizu, the horror maestro behind The Grudge franchise, and Hong Kong actress, producer and cultural icon Josie Ho.
Shimizu, who will present the North American premiere of his latest horror Ox-Head Village at the festival, will also receive the Screen International Star Asia Lifetime Achievement Award. Japanese actor Hiroshi Abe will also accept a Screen International Star Asia Award at the world premiere of Eiji Uchida's Offbeat Cops while South Korean actress Kim Hye-yoon will receive a Screen International Rising Star Asia Award at the North American premiere of Park Ri-woong's The Girl On A Bulldozer.
NYAFF will also host a series of masterclasses for Asian American filmmakers including with Raising Dion writer/producer Dennis Liu and director Doris Yeung alongside a panel about navigating the film industry.
"Asian American filmmakers don't necessarily get listened to and people might throw their ideas in the garbage much faster," says Jamier. "This forum will look into working as an Asian person in the US, which has implications."
While "just" being a film festival, Jamier adds that he hopes audiences will come away with a better understanding of their neighbours and go some way to stemming the rise in hate crimes against Asians in New York and beyond. "In the past few years, there has been the dehumanisation of several groups, particularly in the US," he says.
"There is a surge in anti-Asian racism so you want to present an image that humanises Asians. I try to stay away from films that are too exotic and how we [as a festival] contribute is by showing we're not "others". We walk and talk like everyone else. Without film, how would people know? With film, you have this directness of the experience."
Industry and future plans
Going forward, Jamier sees ample areas for expansion. "There are some great things going on in South Asia and I love Indian films," he says. "We could also do much better with Southeast Asia, with Vietnam, Cambodia. But I'm definitely interested in expanding to South Asia. There are a lot of movies I want to show from Bangladesh, from India, from Pakistan."
NYAFF also continues to grow in importance for distributors looking to acquire titles from Asia. "A lot of these films have commercial appeal and get picked up by distributors," says Jamier. "Well Go USA – still the largest distributor of Asian films here – always pick films from our festival after we show them.
"There's a lot of untapped potential for Asian films to be distributed in North America and in Europe, which is still largely under exploited. For film professionals, there is also a great opportunity for remakes and they have direct access to the filmmakers here in New York."
Jamier adds that he is "toying with the idea of hosting a market" but is not set on the idea just yet. "To me, NYAFF is still about discovering and showing great films."