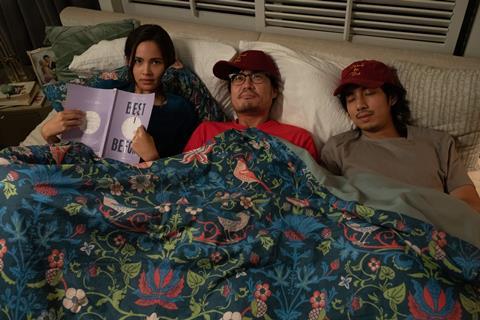 Thai-Norwegian actress Urassaya 'Yaya' Sperbund turned to music for inspiration when making Fast And Feel Love, a comedy drama that opens the 21st New York Asian Film Festival tonight (July 15).
"I listened a lot to rock band Imagine Dragons to help me get into my character," says the actress and model, who is one of the country's most followed celebrities on Instagram with 11.8 million.
In the film, directed by Nawapol Thamrongrattanarit, Yaya plays a young woman who selflessly devotes herself to taking care of her long-time boyfriend, played by Nat Kitcharit, so he can practice and become the world's fastest cup stacking champion.
"Most workshops were done through Zoom because we were in lockdown," she recalls. "We acted it out, seeing if it reflected well on us, with a lot of references from the director, explaining the mood and tone of the film."
The resulting performance will see her receive the Screen International Rising Star Award at the NYAFF premiere tonight.
"I've got some awards in my time as an actress, but I'm so excited that I finally got to go overseas and people got to see the work we have been doing here," says Yaya. "I love my job and I'm super grateful to be recognized and celebrated with this award."
Her star may be rising internationally but Yaya is already a superstar in Thailand. Alongside her career as an actress and influencer, she is a prominent model that saw her become the first Thai celebrity to feature in US Vogue.
Born and raised in Thailand, Yaya speaks fluent English, Norwegian and Thai. She got her start in modelling before she rose to fame in 2010 with Duang Jai Akkanee, a segment of the TV series 4 Huajai Haeng Koon Kao. She has since appeared in more than 20 Thai series and made her big screen debut in 2018 with Witthaya Thongyooyong's romantic drama Brother Of The Year and Pongpat Wachirabunjong's horror film Nakee 2.
Comedy move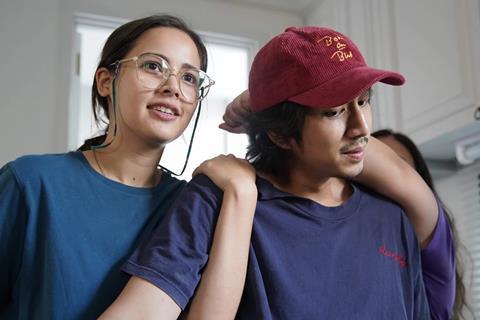 Yaya proved ideal for Fast And Feel Love as director Nawapol was looking for actors who could be comical and absurd but also dramatic and emotional. "I feel lucky to have the chance to meet the right people for my projects," says the prolific Thai filmmaker, who has directed six features as well as documentary BNK48: Girls Don't Cry over the past decade.
Fast And Feel Love marks his third romantic drama produced by leading Thai studio GDH 559, following 2015's Heart Attack and 2020's Happy Old Year, which both won acclaim and commercial success. The film opened in Thailand in April and is being rolled out across the region.
"We know each other well. GDH understands my style and I understand their directions of making mainstream films for a wider audience," says Nawapol of their frequent collaborations. He previously wrote two scripts for GDH – Bangkok Traffic Love Story and The Billionaire – when he worked as an intern there after graduating from Thailand's Chulalongkorn University, majoring in Chinese.
After his stint as a scriptwriter, Nawapol ventured out as an experimental filmmaker. His feature debut 36, which he produced independently, comprised 36 shots and won Busan's New Currents Award in 2012, while Mary is Happy, Mary Is Happy was told through more than 400 tweets and premiered at the Biennale College – Cinema of the Venice Film Festival in 2013.
Despite the commercial success of Heart Attack, Nawapol still took time out for personal projects, crossing over between mainstream and independent. Die Tomorrow follows six people on the day before they die and was selected to play in the Berlinale's Forum in 2018.
Fast And Feel Love has more comedy elements than any of his previous films. "I chose to do a comedy because anything can happen in it, but the focus is still on a relationship – about love and life choices," he adds. "I'm almost 40 years old, my perspective has changed."