Europe dominated last year's international feature Oscar, earning four out of five nominations and winning with Germany's entry. Screen begins its guide to this season's contenders with our survey of the reliably competitive region.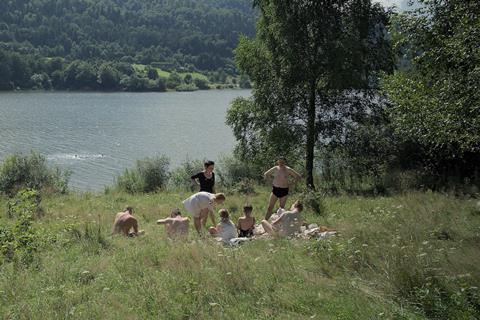 Europe has long dominated the Academy Awards' best inter­national feature film category — known as best foreign-language film before 2020, and a fully competitive category since the 1957 awards. Italy, for example, is the most awarded country in the category, with 14 wins, followed by France with 12. Of the 75 awards handed out by the Academy since 1948 to foreign-language films (in the early years as special/­honorary awards), 58 have gone to European films.
True to form, four out of five of the 2023 international feature Oscar nominees were from Europe: Ireland's The Quiet Girl, Poland's EO, Belgium's Close and Germany's All Quiet On The Western Front, with the latter emerging victorious.
Festival springboard
Europe again looks likely to be a strong contender for international feature nominations in 2024 and has more films competing than any other region — 38 European countries had submitted entries at press time. For the second year in a row, Russia has not submitted a film, remaining in cultural isolation following its invasion of Ukraine.
Festivals traditionally provide the springboard for winners of the Oscars' international feature film and Bafta's film not in the English language — last year's victor at both sets of awards, All Quiet On The Western Front, premiered at Toronto. This year's A-list festivals — from Cannes, Venice and Toronto to Sundance, Locarno and Karlovy Vary — have thrown up some of the hottest contenders for the 2024 awards.
An early favourite is Jonathan Glazer's Holocaust drama The Zone Of Interest, selected as the UK entry. The German- and Polish-language feature launched to rave reviews at Cannes, where it won the grand prize from Ruben Ostlund's jury. Produced by Jim Wilson's UK-based JW Films with Poland's Ewa Puszczynska, the film is loosely adapted from Martin Amis's 2014 novel and portrays the domestic life of Auschwitz commandant Rudolf Höss, whose luxurious family home backs onto the concentration camp. US distributor A24 has set an awards-friendly release date of December 15.
The film looks almost certain for a nomination, and could be the first ever UK entry to win the category. The UK has submitted 20 entries over the years, and has been nominated just twice: for Paul Turner's Welsh drama Hedd Wyn in 1994 and for Paul Morrison's Welsh- and English-language romance Solomon & Gaenor in 2000.
The Zone Of Interest's chances for an Oscar may have been improved by the decision of France's selection committee to overlook Justine Triet's Anatomy Of A Fall — which pipped Glazer's film to the Palme d'Or at Cannes. (At the Bafta Film Awards, the equivalent category will see titles qualify by dint of a timely release in UK cinemas, and these will include Anatomy Of A Fall.)
Instead, France has submitted Tran Anh Hung's romantic drama The Taste Of Things to Oscar — a strong entry. Alternatively titled The Pot-Au-Feu (and also La Passion De Dodin Bouffant in France), the foodie film earned the Vietnamese-French filmmaker the best director prize in Cannes and it stars one of the country's most revered actresses, Oscar winner Juliette Binoche, as an esteemed cook engaged in a slow-burning romance with Benoît Magimel's gourmet chef.
France will be hoping the film breaks a three-decade barren streak in the international feature Oscar category (it last won the statuette with Indochine in 1993). Will its decision to select a crowdpleaser like The Taste Of Things pay off with Oscar voters, after more challenging entries such as Saint Omer at the 2023 awards and Titane the year before?
Cannes was also the launchpad for Finland's entry, Aki Kaurismaki's Fallen Leaves. The comedy drama about two lonely people trying to find love in Helsinki is another strong contender for a nomination — it topped Screen International's jury grid at Cannes and also picked up the festival's jury prize. Mubi has US rights and released the film on November 17.
Kaurismaki is well-known to Academy voters. It is the fourth time Finland has submitted one of the director's films in the category; he secured the country's only nomination in 2003 for The Man Without A Past (Kaurismaki refused to attend the ceremony in protest of the US invasion of Iraq).
There is likely to be strong support for Spain's submission, JA Bayona's Venice Film Festival closer Society Of The Snow. The Spanish-language survival thriller — about the real-life 1972 crash of a plane carrying a Uruguayan rugby team in the Andes — could see backer Netflix triumph again in the category after All Quiet On The Western Front's win last year.
Denmark's entry, Nikolaj Arcel's The Promised Land, is likewise a robust contender. It premiered in competition at Venice, and Magnolia Pictures has North America rights. The Nordic western stars Mads Mikkelsen as a retired army captain attempting to tame Jutland in 1755. Denmark has an impressive Oscar track record: four Danish films have won the category, most recently Thomas Vinterberg's Another Round, also starring Mikkelsen, in 2021. The country's submissions have secured five international feature nominations in the past 10 years.
High stakes
Germany, last year's winning country, has submitted Ilker Catak's drama The Teachers' Lounge, which world premiered to great acclaim in the Berlinale's Panorama section. There is a fair wind behind the topical film starring Leonie Benesch: it went on to win five Lolas at the German Film Awards — including for best feature film — and was picked up by Sony Pictures Classics for North and Latin America as well as Eastern Europe. In total, Germany has won the category four times, including once as West Germany.
Another festival favourite is DK Welchman and Hugh Welchman's animated feature The Peasants, which has gone forward as Poland's entry following its premiere at Toronto and audience prize win at the Polish Film Festival in Gdynia. The Peasants uses the same painting animation technique that featured in the directors' Van Gogh feature Loving Vincent, which was nominated for Oscar, Bafta and Golden Globe. Poland has one Academy Award win (Pawel Pawlikowski's Ida in 2015) and 13 nominations. Hungary has also submitted an animated feature: Aron Gauder's Four Souls Of Coyote, the jury award winner at Annecy and best animation at Shanghai.
Bulgarian entry Blaga's Lessons by Stephan Komandarev also comes with a strong festival pedigree. The dark drama, about a pensioner who loses her life savings in a phone scam and becomes a scammer herself, won the top prize at Karlovy Vary. Komandarev helped Bulgaria reach the Oscars shortlist for the first and only time in 2010 with The World Is Big And Salvation Lurks Around The Corner, and his migrant drama The Judgment was submitted in 2016.
Portugal has selected João Canijo's Bad Living, winner of the Silver Bear Jury Prize at Berlin, and one of a diptych of films both set in a seaside hotel that has seen better days. Bad Living charts the bitter daily coexistence of five women from the family that runs the hotel. The second film, Living Bad, turns the perspective inside-out to follow the stories of three groups of guests, and played in Berlin's parallel Encounters competition. Portugal has submitted 39 times but has yet to secure a nomination.
An outside but interesting contender for a nomination is Belgium's entry Omen, the debut feature from Belgian-Congolese rapper Baloji, which won the new voice award in Cannes' Un Certain Regard. The film centres on a young Congolese man who travels back to his hometown with his European fiancée to reunite with his family and culture. Belgium was nominated last year for Lukas Dhont's Close and has received a further seven nominations — but has yet to win the trophy.
Iceland has turned to Hlynur Palmason's Cannes Un Certain Regard 2022 standout Godland for its entry this year. The late-19th-century period drama also played at Telluride and Toronto in 2022. Iceland has had one nomination from 43 Oscar submissions.
Lithuania has chosen Marija Kavtaradze's critically acclaimed Slow, about a new couple navigating their sexual differences. The film premiered at Sundance, winning Kavtaradze the best directing award in the world cinema dramatic competition, and also played at Karlovy Vary. Slow is Lithuania's 16th entry, with no nominations to date.
The Netherlands' entry, Ena Sendijarevic's Sweet Dreams, likewise had two high-profile festival launches. Set on a Dutch sugar plantation in Indonesia in 1900, the film world premiered in competition at Locarno (winning Dutch actress Renée Soutendijk a best performance Leopard award) and then had its North American premiere in Toronto as part of the Centrepiece strand. The last Dutch film to earn a nomination in the category was Ben Sombogaart's Twin Sisters in 2004; Mike van Diem's Character won the prize in 1998.
Several of the films submitted for the category this year are dramas that deal with migration, a particularly pressing issue in Europe.
Italy has selected Matteo Garrone's Io Capitano, which follows the harrowing journey of two Senegalese teenagers from Dakar to Italy. It is a powerful contender for Italy: the film premiered in competition at Venice, earning Garrone the Silver Lion for best director and lead Seydou Sarr the best young actor prize. Io Capitanoearned a best European film nomination at the European Film Awards, alongside Anatomy Of A Fall, Fallen Leaves, The Zone Of Interest and Agnieszka Holland's Green Border (which was not chosen to represent Poland). Despite winning the category 14 times, the country's last victory came a decade ago with Paolo Sorrentino's The Great Beauty in 2014.
Greece has put forward Asimina Proedrou's debut feature Behind The Haystacks, which explores the refugee crisis on the Greece-North Macedonia border through the lens of one family who are struck by a tragic accident. The film picked up multiple prizes at Greece's Iris Awards this year after premiering at Thessaloniki in November 2022. Greece has yet to win the international feature Oscar but has secured five nominations, most recently in 2011 with Yorgos Lanthimos's Dogtooth.
Sweden has entered Milad Alami's Opponent about an Iranian family seeking refuge in Sweden, whose lives are shaken up when the father joins a wrestling team. Iran-born Alami grew up in Sweden, having arrived with his family as refugees. The country has won the Oscar three times and has been nominated 16 times in total.
The real world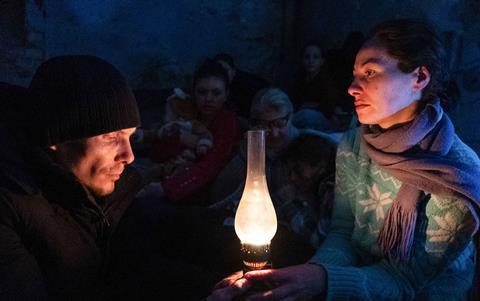 A number of documentaries have been submitted this year. Among them is Ukraine's entry 20 Days In Mariupol, Mstyslav Chernov's unflinching account of the early days of the Russian invasion. The documentary premiered at Sundance where it won the audience award in world cinema documentary, and went on to screen at CPH:DOX, Cleveland, Docudays, Seattle, Doc­Aviv and Sheffield Doc/Fest. Ukraine has submitted to the Oscars 15 times previously, and has yet to score a nomination.
The Russia-Ukraine war is also the backdrop of Ivan Ostrochovsky and Pavol Pekarcik's hybrid drama documentary Photo­phobia, which is Slovakia's entry. Winner of the Europa Cinemas Label award in Venice's Giornate degli Autori, the film centres around a Ukrainian family hiding from the war in a metro station. Slovakia has submitted 26 times since 1994's awards but has yet to be nominated.
Other docs to go forward include Norway's Songs Of Earth by Margreth Olin, a CPH:DOX premiere that explores humanity's relationship with nature through Olin's elderly father, and Ireland's In The Shadow Of Beirut, a portrait of modern-day Lebanon as seen through the eyes of four families living in the city, which is told primarily in Arabic. Estonia has submitted Anna Hints' documentary Smoke Sauna Sisterhood, which explores a community of women who bond in their local sauna. It premiered at Sundance where Hints picked up the best directing award in world cinema documentary.
Austria has chosen Tizza Covi and Rainer Frimmel's docudrama Vera, which has Vera Gemma, the daughter of Italian actor Giuliano Gemma, playing a version of herself in a film about life in her father's shadow. It premiered in Venice's Horizons where Gemma picked up best actress while Covi and Frimmel took best director. Austria has won this Oscar category twice before — in 2008 for Stefan Ruzowitzky's The Counterfeiters and in 2013 for Michael Haneke's Amour (aka Love) — and has secured a further two nominations.
Rounding out the documentaries is Albania's Alexander by Ardit Sadiku. It tells the story of Alexander Gruda, who hijacked a warship and escaped Albania in order to gain freedom for him and his family. The country has submitted 15 times with no nominations secured.