Palm Springs International Film Festival (Jan 2-12) will screen a broad selection of awards contenders for both the industry and the public, and includes a special focus on central and eastern Europe. Elbert Wyche reports.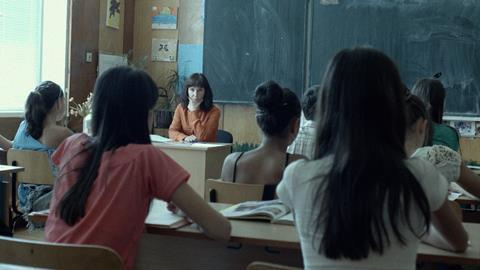 Palm Springs International Film Festival is the first festival of the calendar year and as such, its timing makes it an ideal platform for Oscar and Golden Globe promotion.
One of the festival's strengths is its Awards Buzz section, inviting a Fipresci jury to mull over an acclaimed curated selection of foreign-language Academy Award submissions. This year, Palm Springs screens a record 50 from the pool of 83 submissions.
"It's the only place that the public can see this group of films in bulk like this," says senior programmer Alissa Simon. "The promotional screenings in LA are primarily geared to press and Academy members."
Simon, who joined the festival in 2000, begins a year-round trawl of global films as soon as Palm Springs concludes. "I go to Berlin, Cannes, Karlovy Vary, Toronto and also some smaller festivals in the region. I know various film-makers, producers and the heads of the film promotion agencies."
She says she is on the lookout for films that boast originality and champion up-and-coming directors.
Each year, the festival turns its attention to a specific area of the world. Previous editions have covered Australia, Africa and Scandinavia. Simon adds: "We were the first festival in North America to put a spotlight on Arab filmmaking just after the Arab Spring."

Trend spotting
Palm Springs 2015 will highlight programming from central and eastern Europe. "We look for what is in the zeitgeist, where there are trends - we look for signs of a new wave rising. We see it as the duty of a festival to recognise and support new trends," Simon says.
'Palm Springs has always directed itself towards film-goers'

Darryl Macdonald, festival director
This year, the region boasts some of the strongest-ever candidates for the upcoming best foreign-language film Oscar. "A middle generation of auteurs, such as Pawel Pawlikowski, Ognjen Svilicic and Kornel Mundruczo are assuming the mantle of masters. These directors are part of a new generation that created some of the most stirring, controversial and awarded films of 2014," she says. The central and eastern European programme also boasts strong debuts by women film-makers such as Bulgaria's Kristina Grozeva, who co-directed The Lesson with Petar Valchanov, and Signe Baumane's animated memoir, Rocks In My Pockets from Latvia.
The programme features "stylistically different" treatment of similar themes. "Some, like Ida, In The Crosswind, The Reaper and Isa Qosja's Three Windows And A Hanging investigate a collective trauma of the past that impinges on the characters' lives," says Simon.
"In White God and Mirage, master Hungarian directors Kornel Mundruczo and Szabolcs Hajdu each spin thrillingly strange fables. Humour is closest to hand in the droll Kebab & Horoscope from Polish newcomer Grzegorz Jaroszuk and the let's-put-on-a-play farce Cowboys from Croatian debutant Tomislav Mrsic."
The 20-strong showcase of central and eastern European cinema is spread across the sections of the festival, ranging from Awards Buzz and New Voices/New Visions to Late Night.
"Perhaps the most audacious and certainly the most transgressive is The Tribe," says Simon.
That film - a Cannes Critics' Week hit - comes from Ukrainian director Myroslav Slaboshpytskiy and is about a crime ring in a boarding school for the deaf. The film is performed in sign language without subtitles.
In addition to its regional focus, Palm Springs also serves as a feeder festival. "Programmers from other festivals come to do their 'shopping' here and films that we have selected later circulate through the North American film festival circuit or may be picked up by boutique and niche distributors," Simon explains.

Attracting audiences
Palm Springs prides itself on being an accessible festival: a destination for industry professionals and film enthusiasts alike.
"It's well-organised and user-friendly," says festival director Darryl Macdonald. "There are some festivals that are more geared towards the industry than they are to film-lovers. Palm Springs has always directed itself towards film-goers.
"It's one of the top three film festivals in terms of audiences. Last year we had over 130,000 film-goers. Some 70% of our audience comes from other parts of the country."
Macdonald highlights a few elements of the festival that he feels mark it out from the rest. "The mix of programming makes us unique. We have Modern Masters, a special section of films directed by established and acknowledged masters of world cinema. We also have sections like New Voices/New Visions, which shines a light on emerging directors with special talent, and the Late Night series for those with a more adventuresome palette or sensibility."
Palm Springs artistic director Helen du Toit describes the questions she asks when considering which films to showcase. "A key thing for me is, what is the director trying to achieve and do they achieve it well? Is it well made and is the story engaging, whether it's a documentary or a narrative? Great stories and beautiful execution. For our film festival, originality is key."