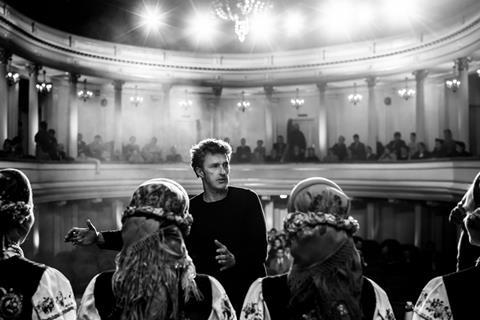 After scooping the best director prize at this year's Cannes Film Festival for his Competition title Cold War, Pawel Pawlikowski next takes his film to open the 24th Sarajevo Film Festival on Friday (Aug 10).
Screen caught up with the Polish filmmaker to discuss making his black and white Cold War-era drama, recent troubles at the Polish Film Institute, and why he loves Sarajevo.
Screen: After winning the Best Foreign language Oscar with Ida in 2015, was it easier to get this film off the ground?
It would have been easier if I hadn't made a film in Polish! But once you go back to making a film with Polish actors without international renown and black and white, it's not so straightforward.
We had to access all sorts of soft money around Europe. My producers, Tanya (Seghatchian) and Ewa (Puszczynska), are both experienced in co-production and accessing state funds: Ewa did a great job in dealing with the Polish Film Institute, which was then run by Magdalena Sroka, and accessing all sorts of regional funds.
We shot all over Poland and wherever we filmed we tried to access local funds, it wasn't huge amounts, but it all added up. We also had access to City funds in Poland and internationally with Film4 and BFI, who always supported my work, and (sales agent) mk2.
Magdalena Sroka was removed from the Polish Film Institute, what do you think of the changes taking place there?
The truth is that we still don't know what is going to happen. I think it will become clearer in the autumn when I believe there will be a new law concerning cinematography in Poland.
The fear is that the new government, which generally regards all artists as parasitic lefties, might just favour commercial cinema on the one hand… and patriotic cinema on the other hand - to the detriment of a more creative, freewheeling cinema.
For me, things should stay as they are. Let's face it, the successes of Polish cinema in the last three or four years – and there have been quite a few – have largely been due to the fact that the Polish Film Institute was created 10 years ago. It would be a shame if they dismantled It and undermined the renaissance of Polish cinema.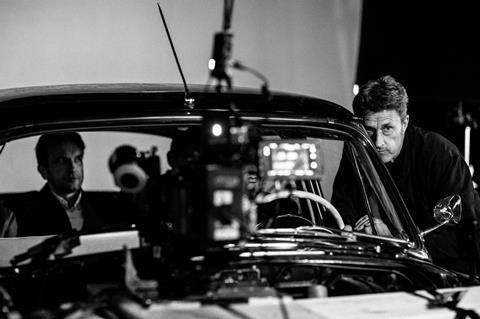 I imagine that your decision to make films in Poland, after working so long in the UK and in France, was party due to the Institute?
Not really. I'm not a producer and I don't think in those terms. When we were making Ida [in Poland] it was the logical place to go. The budget was small, and the Film Institute came up with half of it. After the success of Ida it was evident that we would go back to them with Cold War.
The Institute worked closely with the filmmaking community which in Poland is very strong and tight-knit. In Britain there is a very strong producing community. Producers run the show and hang out together but filmmakers as far as I can remember are scattered and isolated. In Poland, filmmakers tend to hang out together, help each other and fight the same corner. This is priceless.
Have you had any other involvement with the Polish Film Institute?
I was once on one of the committees that worked through submitted scripts and projects making decisions on what should be financed, go forward or go back for improvements. There were five members in my commitee who were real film people, who knew how to read scripts and how films were made. I thought it was a really good system because in most countries film funds tend to be run by state-appointed culture bureaucrats whose ability to judge the potential of a script or its director can be, let's say, a little theoretical.
Cold War is coming to Sarajevo, have you been to the festival before?
The first edition of the Sarajevo Film Festival in 1995 showed a documentary I had made called Serbian Epics, which was about the siege of Sarajevo, seen from the perspective – not ideologically – of the invading Serbs.
It was shown while the city was under siege but I didn't get to go. I've been to Sarajevo many times both before and after the war. It's a city I love. I finally went to Sarajevo Film Festival with Ida, where it was screened at a big open-air projection and it was a wonderful event with an electric atmosphere.
There is a bit in Cold War set in the former Yugoslavia and I considered shooting in Sarajevo but in the end I went for Split to have a place that offered a more stark contrast to Warsaw and Paris.