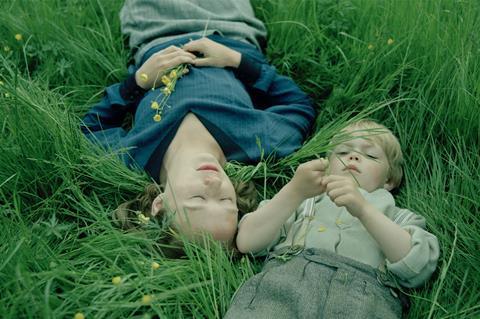 Danish director Pernille Fischer Christensen isn't afraid to explore the human side of one of Sweden's great icons, Pippi Longstocking author Astrid Lindgren, in her fifth feature, Becoming Astrid.
Alba August (daughter of Bille August and Pernilla August) plays the title role, as a young woman from age 16 to 20, when she had an affair with a married newspaper publisher, became pregnant, and had to give up her son. She later broke with societal norms to reunite with him.
The film has its world premiere on Feb 21 as a Berlinale Special Gala. TrustNordisk handles sales. Alba August is also one of EFP's Shooting Stars at the 2018 Berlinale.
Producers are Anna Anthony and Maria Dahlin for Avanti Film, along with Lars G Lindström for Nordisk Film Production Sweden, with funding from the Swedish Film Institute.
It is Fischer Christensen's fourth feature to screen in Berlin, starting with her 2006 debut feature A Soap, which won the Silver Bear.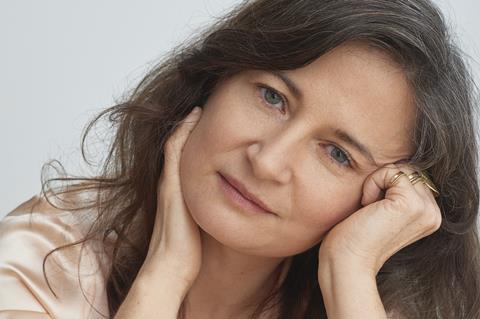 Why did you want to tell Astrid's story?
In my childhood, Astrid Lindgren was one of my big heroes. I'm Danish but I spent a lot of my childhood in Småland [southern Sweden], where she also grew up. I was in this nature, this same landscape she came from. My mother loved children and worked with children, she was a big fan of Astrid Lindgren. Her books were discussed my whole childhood, we very much related to them.
Astrid was the first one to give me an existential education, these books were about good and evil; gender; courage and responsibility; and freedom. There are big issues to talk to children about.
I can't remember my life without her, Pippi was always there from maybe when I was 3 or 4, maybe even earlier.
How long were you working on this film?
This film started six years ago, of course we have done other things in between. But some projects take a long time, you want to get it right,
You don't write something fast about a woman like Astrid Lindgren, it's like writing about Queen Elizabeth, you read read read read read read and you make sure you don't come to fast conclusions. You want to do it well.
Did it help that you were a Dane, not a Swede, to have creative freedom in telling her story?
Astrid Lindgren is very famous in Denmark and other parts of the world, but for her stories. In Sweden she is more of a mother figure, she was also into politics….Everybody in Sweden has this enormous respect for her. I love her books, but she's not untouchable. I want to tell this story about her as a human being, a woman, what she fights for.
Some Swedes said, "You show Astrid Lindgren having sex? (gasps). Of course I will, she's human, she's a young woman! How do you think she becomes pregnant? For some Swedes that is a crazy idea.
Did you enjoy telling a Swedish story?
I have a deep love for all Sweden and a fascination with the language, the culture, the landscapes. It was wonderful to work with the Swedish language, it's much more beautiful than Danish. They sing much more.
This is the fifth collaboration with your co-screenwriter Kim Fupz Aakeson, why do you work well together?
I'm really slow and he's really fast. I'm the one who does all the research and reads all the books and comes up with an idea, and does the thinking work, but he is really a fast writer, some of my ideas come out very past on paper from him… It's two different energies.
It's also the sixth collaboration with Danish actress Trine Dyrholm, why did you want to cast her as the Danish woman who takes in Astrid's son?
I've had a long relationship with Trine, I was in film school when she was in theatre school. We helped form each other, how we work, we try not to just take the easy road with characters, we keep exploring, we keep asking questions with each other.
I had one Danish part in this story, and I just always want to work with Trine. You feel alive, things happen with you work with her. It was the same with Alba.
How did you cast Alba and why was she right to play Astrid?
The film takes place over four years, from her being a girl to be a grown-up mature woman and I knew I would have an actor maybe in the morning to be able to act as a child and in the afternoon, as a grownup. Also she's in all the scenes, everything is about her, her drama, her emotions, her decisions. I couldn't just have anyone. I needed someone really, really strong.
We saw more than 500 Swedes, from theatre schools, from urban casting. Then Alba came in, she was also in the theatre school in Denmark, she is Danish-Swedish, I just thought, "Wow, she is extremely strong and she's very fragile, she's extremely emotional, she's very intelligent and she's a little bit crazy."
How did she prepare for the role?
She just knows [how to act]. We started on a high level and prepared and prepared and prepared. She went into documentary material, we studied Astrid's speech, her mind, what would she think about things. We don't have any material from when she was 16-20 so we tried to look at photography for that.
I get a kick out of a lot of things in making movies, but especially working with the actors, the casting and preparing that work. We prepared a lot. It's like working in theatre, we do a lot of character work and research, we had to build a family, we brought in a lot of children. We prepare a lot, then on the set I try to let go and work really fast.
Most of your films have played in Berlin, do you have an affinity for the festival?
In Berlin, you get a lot of feedback from the audience very fast, and there's also the market. I like the way Berliners discuss movies, the way they think about movies. It's not been a strategy, but it's wonderful to be in Berlin again. With this film I'm really looking forward to coming out and showing it. I'm very proud of it. I'm surprised to hear myself say that. Maybe that has to do with Astrid, not me!