Fernando Lopez Puig joined Spanish public TV broadcaster Radio Television Espanola (RTVE) in 1989, where he directed and produced a range of programmes before being appointed head of drama and film in 2013. In this role, he has been in charge of commissioning the production of TV series and overseeing the involvement of RTVE with the Spanish film industry. Shortly after speaking to Screen in his capacity as drama chief, Lopez Puig was promoted to RTVE head of content, channels and production.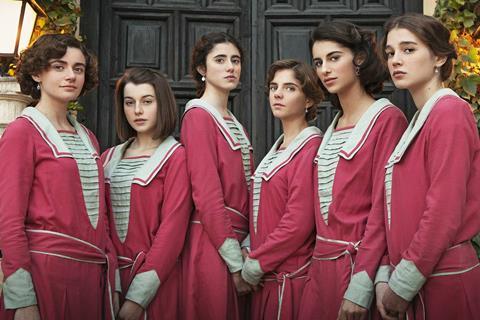 What kinds of dramas are working well on RTVE?
Dramas are key to determine the style of a channel. RTVE, as the Spanish public TV channel, prioritises cultural, historical and social content. Period series work well and not just well-known historical characters such as Queen Isabel in Isabel. A series like La Otra Mirada (aka A Different View), about a girls school in the 1920s, tackles women's rights issues in that era but also invites the audience to reflect on the topic compared with current times. El Ministerio Del Tiempo (aka The Ministry Of Time) combines history with the fantasy element of time travel. Thrillers are also popular, but we are interested if they have a social or cultural aspect to them.
What are you looking for in particular?
The impact of streaming platforms is undeniable. Audiences have gone down. It's a challenge to find the kind of product that will make your audience sit in front of their TV on a given day at a given time. The goal of having the family in front of the TV, in a world where everybody has their own screen or device, is difficult — but this won't stop us trying. El Ministerio Del Tiempo has managed it.
What is the state of the drama market in 2019?
Before the arrival of streaming platforms, series that traditionally worked best in Spain were local ones. They used to reign in primetime. Now, the streamers' huge increase in offer has changed that.
How has the rise of the streamers and OTTs impacted commissioning?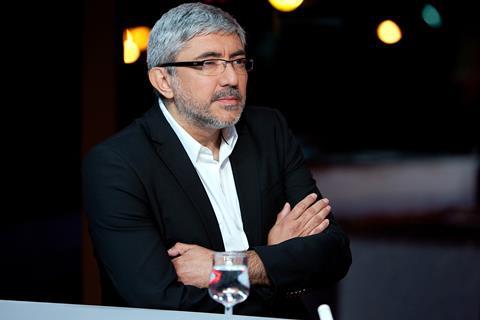 We would love to have results like the one Bodyguard had for the BBC. We are looking for that kind of drama. We know that we cannot get 30% of the audience like we did in the past, but we can find series that are both true to the spirit of a public broadcasting channel and can work well in other windows. Nowadays, we are happy if we get 12% of the market with a new release that will then have a chance to reach audiences through other windows. Choosing the right content to be competitive enough to make that possible is key.
What about the competition for talent?
It has become very competitive. We sometimes have to go through several options because everybody is busy for directors, screenwriters and actors. There's a real production boom.
Has this impacted budgets — either up, to compete with the global streamers, or down, to focus more on stories relevant to a local audience?
Co-production with streaming platforms and other countries is the answer when it comes to budgets. For example, we recently approved a co-production with Chile, an adaptation of Ines Of My Soul by Isabel Allende. We are also developing a series with Argentina and a thriller with Poland. We think of Netflix, Amazon and HBO as good partners when it comes to sharing talent, budgets, windows and audiences. We are now in talks with Netflix for co-productions. Audiences are used to a certain standard in production so we take on the stories we can make to this standard. You cannot take on something big and do it on the cheap.
What series do you have coming up?
Internationally, one of our bigger successes lately has been Isabel (about Isabella I of Castile), and period melodramas are our forte. We are now betting strongly on thrillers with a local flavour such as La Caza: Monteperdido, a psychological thriller that premieres soon. Action melodrama Promesas De Arena has finished shooting, and we have Malaga-set cop thriller Malaka in pre-production. They were already developed with the new landscape redefined by the streaming platforms.