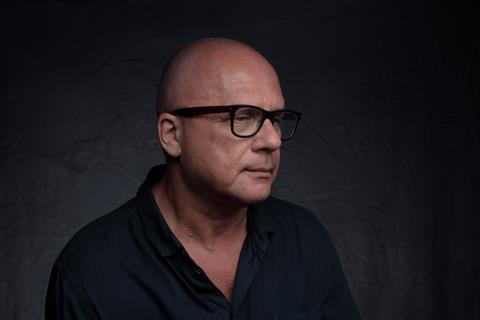 Russian writer- producer-director Alexander Zeldovich is almost certainly the only filmmaker participating in Filmiest Hamburg this week who can boast that he has three billionaires listed in his opening credits.
Zeldovich's film Medea, playing in the Kaleidoskop section, has been supported by Roman Abramovich, owner of the UK's Chelsea Football Club, Len Blavatnik who was recently confirmed as the wealthiest man in the UK, and telecomms tycoon, Sergey Adonyev. They're all named personally. That is a lot of firepower for a movie that updates Greek classical tragedy to modern-day Russia and Israel. Not that it was an easy movie to fund.
"I was trying to finance this picture since 2016," the director remembers his struggles to get the project off the ground before he attracted the backing of some of the world's wealthiest figures.
Through friends, Zeldovich was introduced to Abramovich. "He read the script, liked it and shared part of the budget. Not the full budget but part of it. Then, Sergey Adonyev joined it with another portion and still it wasn't enough."
By the time Medea was invited to Locarno, where it had its world premiere in competition in August, it still wasn't completed. The colour correction and sound editing needed further work. It was then that Blavatnik, whom the director had known for several years) became involved and ended up taking an executive producer credit.
"He came aboard with the last portion which was gap financing," says Zeldovich. "Russian arthouse cinema is alive very much thanks to the private investors and private sponsorship."
Medea, the mythological character notorious for killing her own children is re-imagined as a woman in contemporary Russia in Zeldovich's film. She is the lover of a wealthy businessman, played by Evgeniy Tsyganov, with whom she has two children. Played by Georgian former model, Tinatin Dalakishvili, she murders someone close to her in order to protect her lover's business interests.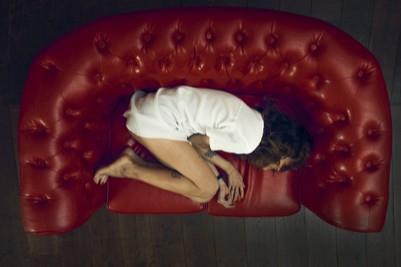 "I wanted to make a tragedy which is pretty rare in cinema, a genre that almost doesn't exist," says Zeldovich. "Tragedy from my point of view is not something about a bad ending. It is something about irreversibility..it is this kind of trauma that unites all of us. Time is going in one direction and it can't go backwards."
The director hadn't seen Dalakishvili in any of her previous roles but when he saw an audition she had recorded on her iPhone, performing parts of playwright Heiner Muller's version of Medea, he realised she might fit the leading role perfectly. She was introverted but intense, intelligent, fearless and very well prepared.
"Medea is a story about resentment and jealousy, both things which drive the world now, motivating terrorism and religious rebellion," the director explains why he has updated a classical story to the present day - and why he believes it is still relevant. He adds that the story reverses the usual stereotypes which have dangerous men and women as their prey. By contrast, Medea refuses to accept a role as victim or to sacrifice her freedom.
"Filmmaking is about extremes. Medea is one of the most extreme plots and stories which exist," he reflects.
Following Filmiest Hamburg, Medea is due to show at various other festivals. London-based Reason8 is handling international sales. Its Russian theatrical release later this month is being handled by Nashe Kino. (Digital rights are held by Kinopoisk).
Zeldovich is now working on a new script which updates Euripides' 'The Bacchae' to modern-day Moscow. He will again be his own producer.