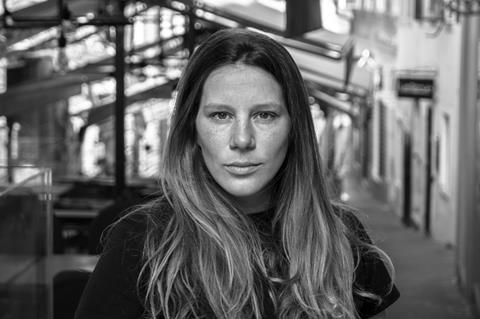 With her feature directorial debut Murina, Croatian filmmaker Antoneta Alamat Kusijanović won the Camera d'Or at Cannes and is now competing at Sarajevo Film Festival.
The drama centres on a family living on a seemingly idyllic Croatian island, who are fixated on the idea of selling up and reversing their past mistakes. The cast includes newcomer Gracija Filipović, Leon Lučev, Danica Ćurčić and Cliff Curtis.
The film, which premiered in Directors' Fortnight at Cannes, is an expansion of sorts on Kusijanović's Berlinale-awarded short Into the Blue. Modern Films recently secured UK and Ireland rights to the drama from The Match Factory, which handles international sales. It will receive its North America premiere at the Toronto International Film Festival in September.
How did you develop Murina?
The story was born from an image on an island where I used to spend summers with my grandmother and great-grandmother. It was an image of being completely alone and free and given to this stark nature – a very violent environment in terms of high rocks and sea, but also in terms of the danger inside me, with hormones kicking full on. I used this in Into the Blue and realized that I want to explore more of that world in my feature film. I wanted to see how these very simple dynamics can escalate if I turn on the heat more and more. And the heat had to come not from the plot, but from within the characters.
For me and my DoP Helene Louvart, the biggest challenge was how to show something that's so intrinsically stunning as ugly. Not ugly in a simplistic way but as in discomfort, dryness and a sense of insecurity.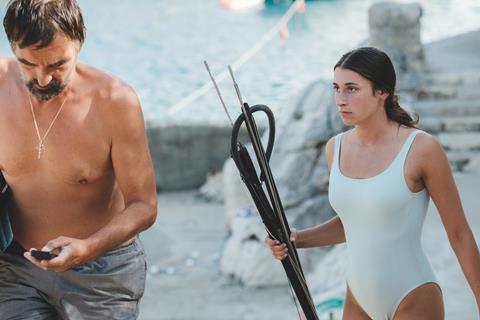 How did you build the characters in this setting with the actors?
I brought my actors to the island and we spent a month there together. They had these dynamics of that family from morning to night. Sometimes they would be inside the characters for six hours at a time, and I would just throw the situations at them and slightly adjust once they were acting out of the character. Other than that, I was observing and taking in their micro-dynamics and infusing them into how I was going to shoot these scenes.
Danica understood and totally unlocked Nela's fragility and resilience. And Leon unlocked Ante's need to be loved, and his chauvinistic ways of begging for love. That was the biggest gift, when those things clicked together.
The main character, Julija, seems like an angsty teenager, but there is more to her.
I wanted to trick the audience a bit, that we have just a feisty teenager. As we understand her environment, we also understand where her emotions and frustrations come from and how they lure her towards a transformation. She's wise beyond her age because of her relationship to her family. But she's also impulsive and immature in the way she believes she understands the world – yet she doesn't.
How about her mother?
She was definitely my favourite character to write. She is in an impossible place. She has a desire that is opposite to what the society and family would want from her, and she knows that confronting them would mean being expelled. So she's really in a no-man's land, with so many tools and gifts that she used to have, but for one little mistake that she made: marrying the man who reduced all these tools and gifts to zero.
Do you think the audiences with different backgrounds perceive the dynamics in the film differently?
Definitely. I have shared the film with many people around the world and for people outside the Balkans, the more west you go, Ante is a scandalous father. For Balkan viewers, he is not such a bad father: he sacrifices himself and is in turn disobeyed. I can understand how people can empathize with him, and I consciously made those choices: he is raised to not know how to ask for love. That's all he wants. He's castrated in that way.
So you have the audience in mind when you are making a film?
Very much so, in terms of how the viewers will transform through the story I want to tell and arrive to the emotion where I want them to be.