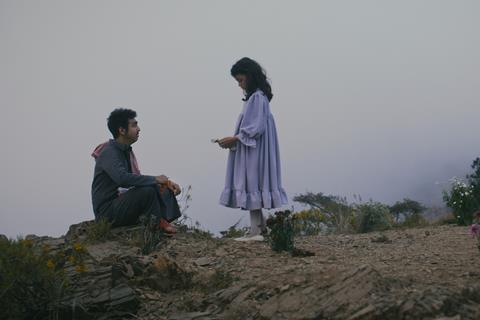 For a country that only reopened cinemas five years ago, Saudi Arabia can certainly boast more than its fair share of film making talents, be it in front or behind the camera. Here we highlight two directors, two actors and two filmmaking sisters with current or upcoming projects.
Aisha Al Rifaie, actress VHS Tape Replaced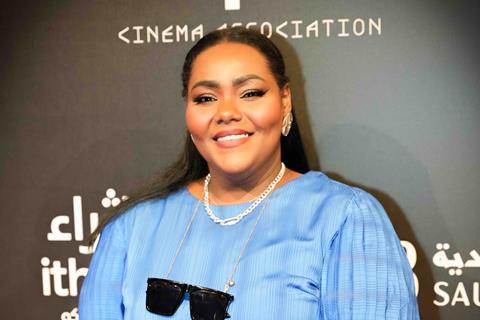 This actress first appeared on the big screen in Faiza Ambah's mother son story Nour Shams. The short film was produced by Oscar-nominated Palestinian filmmaker Basil Khalil and for her touching performance Al Rifaie won a special jury mention at the 2021 El Gouna Film Festival.
At this year's RSIFF she is featured in the short VHS Tape Replaced by Maha Al-Saati, one of two directors who, upon seeing her breakout film performance, "wrote roles especially for me and adapted their scripts to suit my skills and range," says Al Rifaie.
Since 2019, when Al Rifaie points out "we had no training, films schools or cinema education," in the country, she has noticed a big change, which has allowed for "a wide range of wonderful films I'd never believed would be Saudi productions."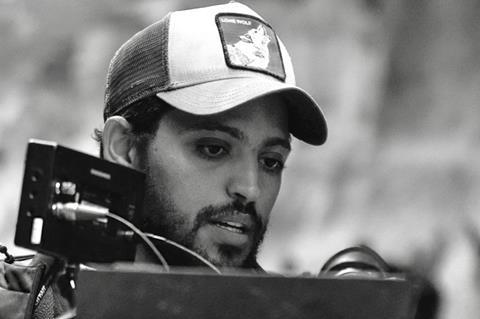 Mohammed Alatawi, writer/director Within Sand
Moe Alatawi can boast having one of only two Saudi titles in Competition at the festival. His debut feature Within Sand shot at the futuristic development of Neom in the northwest of the Kingdom, and the filmmaker is considered one of the pioneers in this young industry. It's a label he describes as "a great honor, but also a huge responsibility," as he tries to "capture and reflect authentic and truthful Saudi stories that would hopefully resonate with the audience."
Alatawi explains that Within Sands is a tale "of "survival, fatherhood and nature, which will bring a folkloric Saudi story to the big screen." World premiering the film at Red Sea IFF is, in the filmmaker's words, very humbling as it's "a festival which has an outreach for audiences from different parts of the world."
Sarah Taibah, writer and actress Jameel Jeddan
Jeddah-born Taibah created, wrote and starred in the dark comedy Jameel Jeddan, an original series which played on streaming platform Shahid, premiering in February 2022.
Being an actress in a country that only recently opened cinemas is "a blessing" according to Taibah, who realies that she is "among the pioneers" of a new wave of Saudi filmmaking.
Her own taste in cinema is for features that have "real, relatable people on the screen." She adds: "I love well written dialogues."
While she doesn't mind opening her career up to include feature films and even the opportunity to star in international productions, Taibah confesses that "there will always be a soft spot in my heart for short films and experimental art films — it reminds me of the artist and the child in me that I would like to protect and keep."
Tawfik Alzaidi, writer/director Norah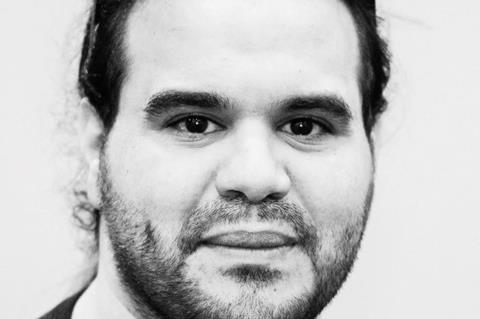 Alzaidi's Norah is a much-talked about upcoming feature which was the first Saudi production to shoot in AlUla. The screenplay for his feature debut was the recipient of a fund award from the Saudi Film Commission's Daw competition, to support local Saudi filmmakers.
His story is typical of many filmmaking pioneers in a country where there was no industry in place until recently. "When I was a teenager, around 12 years old, I used to shoot videos and edit them and at that time I didn't know what I was doing or what it was called," he admits. "I couldn't categorize my work and people around me also did not love being in front of the camera, they were scared of it!"
But something changed for the young filmmaker when he watched the 1979 film Mad Max. "I fell in love with the world it portrayed," he says, admitting that is when he first realised filmmaking, what he had been doing as an amateur, could translate into a profession. Always a learning process for the pioneering filmmaker, Alzaidi loves that in his industry one "can create a parallel world," like the one he had watched in Mad Max, still one of his all-time favourite films.
Dana and Raneem Almohandes, writer-directors A Swing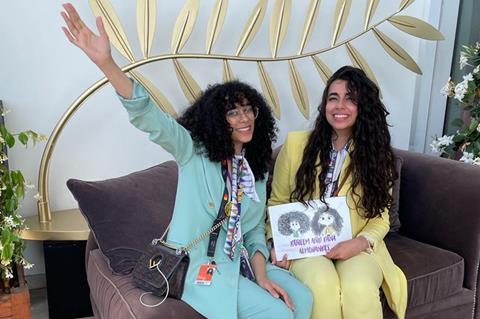 These filmmaking sisters are screening their short A Swing, a teenage summer romance story with a twist, at the festival this year.
When asked what it feels like to be a woman filmmaker in today's Saudi, Raneem answers enthusiastically, "It's great! Saudi is witnessing an era of evolution in all of the cultural and arts industries." The sisters point to various grants and programmes established by the government and private entities that offer support, and say they feel "lucky to be part of this change."
Working together, Raneem admits, "we're in sync" even if like any normal sisters they fight at home. Yet they always try to come to the set offering a united front.
A Swing is based "on a very personal story," says Raneem. The sisters grew up with a single mother, and their uncle Abdulghani "was like a father to us, who we unfortunately lost because of brain cancer, which all happened so fast." Unable to process their emotions, they decided to make a film that they describe as "our last hug, the hug we always wanted to have, as closure."
Music is clearly a big part of their life and everyday vocabulary, and the Almohandes sisters admit musicals are their favorite genre of films and they see themselves making more musical films and plays to tour in the MENA region and beyond.