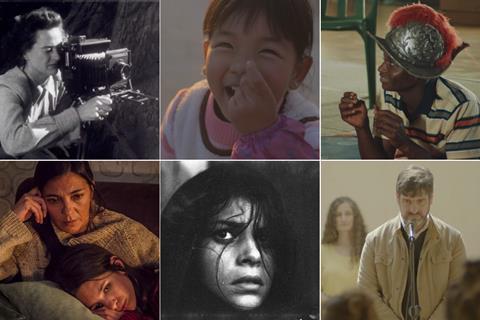 As part of this year's Spanish Screenings XXL, taking place within the Malaga Festival Industry Zone from March 21-24, a selection of work in progress projects from Spain and Latin America are being presented to industry attendees.
Screen turns the spotlight on six of the projects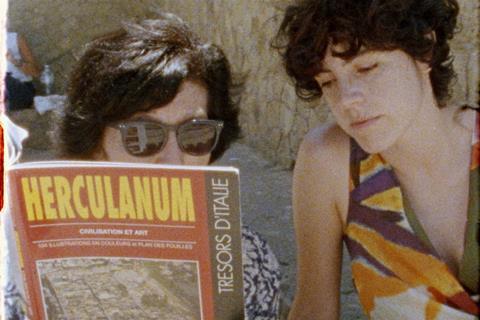 Of Books And Women (Spain)
Dir: María Elorza
Prod: Marian Fernandez Pascal
Described as a creative documentary about four women who have spent their lives reading, studying and safeguarding heritage — one keeps a Franciscan library in a junk room, one tends to her own bookshop — this is a solo feature from Spain's Maria Elorza, who is part of Las Chicas de Pasaik, a Basque collective she established with Maider Fernandez Iriarte in 2013. Previous works from Elorza include short films Beaches (2020, co-directed with Koldo Almandoz), Still Fireflies (2019) and Our Walls (2016, as Las Chicas De Pasaik).
Of Books And Women (A Los Libros Y A Las Mujeres Canto) is produced by Marian Fernandez Pascal of Spain's Txintxua Films, also behind Ekain Irigoien's 2020 short film God's Children and Asier Altuna's forthcoming adaptation of Basque author Kirmen Uribe's The Hour Of Waking Together. The project is hoping to talk with sales agents and festival partners at the Screenings.
Contact Marian Fernández Pascal, Txintxua, marian@txintxua.com
Sica (Spain)
Dir: Carla Subirana
Prod: Alba Sotorra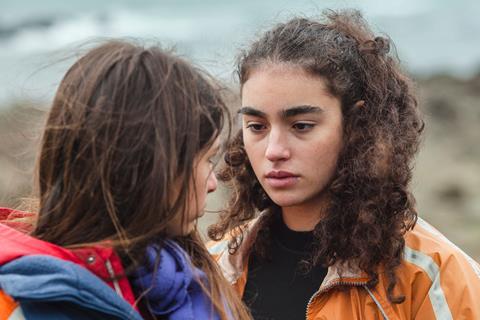 The solo feature directorial debut of Spanish writer/director Carla Subirana, Sica is the story of the titular 16-year-old girl (played by newcomer Thais Garcia) from Costa da Morte, on Spain's wild Galician coast. After a fishing accident kills her father, along with that of her best friend Leda (Maria Villaverde, also making her debut), Sica becomes determined to uncover their bodies, travelling miles of dangerous cliffs to find them. Veteran Spanish actress Nuria Prims also stars.
Subirana has twice been nominated for prizes at Catalonia's Gaudi awards, for her autobiographical debut documentary Swimming (2008) and for the non-fiction Volar (2012), and has directed shorts including Atma (2016) and Vera (2020). She is also a film professor at Barcelona's Blanquerna Faculty of Communication, and a founding member of Dones Visuals, an association of female filmmakers.
She is now in post-production on Sica, which is produced by Alba Sotorra, whose own 2021 documentary The Return: Life After Isis played in multiple festivals and won this year's Gaudi award for best documentary. The Sica team are now looking for sales agents and festival collaborators.
Contact Alba Store alba@albasotorra.com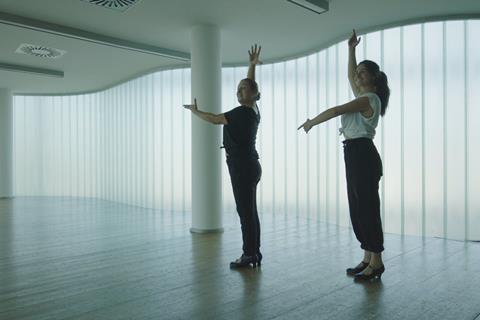 Finding La Singla (Spain)
Dir/prod: Paloma Zapata
Two years after Spanish filmmaker Paloma Zapata was nominated for a Gaudi award for her biographical documentary Peret: My Name Is Rumba , about the famed Gypsy Rumba musician, she returns to the world of music for her next non-fiction work, Finding La Singla (En Busca De La Singla).
This time, Zapata — who has also directed music videos, shorts and the 2016 documentary Casamance, about Spanish singer-songwriter Jairo Zavala — is revealing the story of Antonia Singla, a 17-year-old flamenco dancer who took the world by storm in the mid-1960s. That she was deaf since childhood, and couldn't hear the music to which she dances, only adds to the intrigue of her story. Finding La Singla is supported by Media and ICAA, and is produced, like her previous works, by Zapata's own Barcelona-based outfit La Fabrica Naranja.
Contact Paloma Zapata, La Fábrica Naranja info@lafabricanaranja.es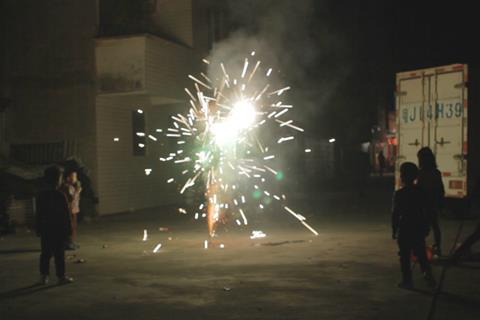 Guian (Costa Rica)
Dir: Nicole Chi
Prod: Alejandro Carga Caballo
Chinese-Costa Rican filmmaker Nicole Chi draws on her own life for her debut feature documentary, which sees her return to China following the death of her grandmother, the titular Guian. Visiting the home that Guian lived in before she emigrated to Costa Rica, Chi attempts to answer questions about her family history that remained unanswered while her grandmother was alive; largely because she doesn't speak Chinese, and Guian never learned Spanish. Through an imagined conversation with Guian, Chi attempts to come to terms with her dual identity.
A graduate of the University of Costa Rica, Chi previously directed music shorts No Soy Valiente and Forest/Mountain. She also served as assistant producer on Esteban Ramirez's Costa Rica Film Festival Award-winning short Imprisoned, as cinematographer on Kim Torres' short El Campeon, both in 2015 and as first assistant director on Arturo Alvarator's short Father (2019).
Chi is simultaneously pursuing a master's degree at the University of Texas in Austin, through the Fulbright scholarship, while making Guian, which is produced by Alejandro Carga Caballo of Costa Rica's Noche Negra Producciones and is looking for sales agents.
Contact Alejandra Vargas Carballo, Noche Negra Producciones ale@noche-negra.com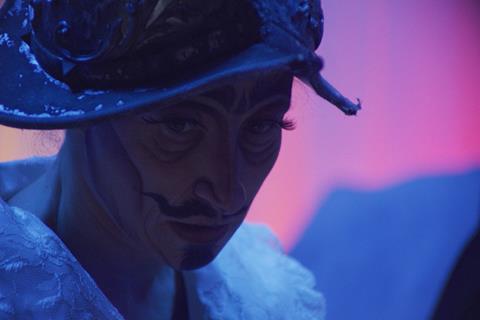 History And Geography (Chile)
Dir: Bernardo Quesney
Prod: Pablo Calisto
The third feature from Chilean writer-director-actor Bernardo Quesney, following 2011's Efectos Especiales and 2016's Desastres Naturales, History and Geography (Historia Y Geografia) is a comedy drama following Gioconda Martinez, an ageing comic television actress who wants nothing more than to be taken seriously. Seeking recognition, she returns to her hometown to stage a theatrical adaptation of the historical poem La Araucana, which tells of the indigenous Mapuche people who were abused by both Spanish conquerors and more modern Chileans. It proves to be a traumatic journey for Gioconda, who along the way discovers she was not quite as adored by her audience as she had believed.
History And Geography stars award-winning Chilean actress Amparo Noguera in the lead as Gioconda. It is produced by Pablo Calisto of Santiago-based Equeco. Now in post-production, the filmmakers are now looking for a worldwide sales agent.
Contact Pablo Calisto, Equeco hola@equeco.cl
I Don't Want To Be Dust (Mexico)
Dir: Ivan Lowenberg
Prod: Ricardo Goria Tamer
Mexican director Ivan Lowenberg's 2012 feature debut Castration was made with the support of Rotterdam's Hubert Bals Fund, and went on to play at festivals throughout Spain, Latin America and the US where it won several awards.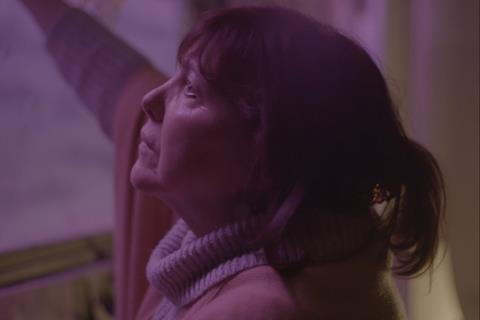 After making further shorts, including the multiple festival-award winning LGBTQ+ drama Encounter (2019), Lowenberg is now readying his second feature, I Don't Want To Be Dust (No Quiero Ser Polvo). It follows a bored 55-year-old housewife whose husband and filmmaker son pay little attention to her. Everything changes, however, when the new-age meditation group she attends announces a great cataclysm; three days of darkness.
The film is inspired by Lowenberg and his mother, Bego Sainz, who play mother and son in the film.
Producer Ricardo Goria Tamer says the team is now "looking for gap financing to finish the movie, via a co-production agreement or distribution MG. We're also looking for a sales agent, and to showcase the film to festival programmers for the premiere and circuit at international film festivals."
For Tamer, however, the value of a programme like Spanish Screenings goes beyond the immediate opportunity to showcase and receive feedback on this current project. Also important, he says, is "the networking; not just for this film but for other projects in different stages of development. And being selected in events such as this one, it's a very important spotlight that helps films reach new territories and audiences, and it gives directors and producers more leverage for future projects."
Contact Ricardo Goria ricardo.goriatamer@gmail.com