Dir: Damjan Kozole. Slovenia. 2009. 90 mins.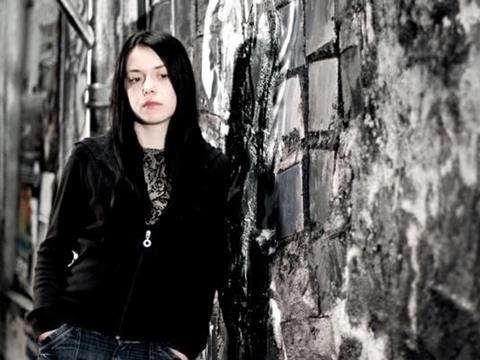 The world's oldest profession is the subject of Spare Parts director Damjan Kozole's SlovenianGirl, the bitter story of a steely-hearted student who turns tricks on the side in pursuit of what she thinks is a better life.
Notable for an unnervingly icy central performance from newcomer Nina Ivanisin, Slovenian Girl has enough polish and edge to catch the eye of festival programmers and even select arthouse distributors. The film had its world premiere in competition at the Sarajevo Film Festival and heads straight for Toronto in September.
It's a clever metaphor for the dubious values of capitalism and personal gain which have spread fast through the new Europe.
Kozole sustains a cynical tone throughout which will disappoint those looking for redemption and remorse from 23 year-old Alexandra (Ivanisin), a student whose beauty is all the more striking for her long lank black hair and shocking pallor.
Set in 2008 in Ljubljana during the Slovenian presidency of the European Union and punctuated by recurring scenes of Euro-motorcades sweeping through the city streets, Slovenian Girl's story begins as Alexandra enters a hotel room to discover that her client is having a heart attack, after taking one Viagra too many. She calls an ambulance, clears out his wallet and slinks away down the stairwell. The client subsequently dies and turns out to have been a member of the European Parliament. A nationwide search begins for the prostitute who dubs herself Slovenka (Slovenian Girl) in her newspaper ad.
Obviously a gifted student in English language and literature at university, Alexandra lives for the money she earns in her secret life. She takes out a mortgage on a sleek modern apartment and buys expensive furnishings and lamps. The only person she seems to care about is her father, a faded singer from a rock band who can barely get by in a suburban town.
But her two worlds start to collide when Slovenka's newfound infamy attracts the attention of two pimps who threaten her with violence (in a particularly effective scene, they dangle her off a balcony by her legs) unless she comes under their protection. She escapes them but, without income, falls behind in her bank payments on the apartment, while also falling behind in her studies. Finally her secrets start to spill out.
The film is at its best following the mechanics of her double life in the city and it builds up the tension of a thriller when both the police and pimps are chasing her. Ivanisin is a perfect fit for the character, carrying the weight of the camera's attention with a chilly, indifferent demeanour which rarely cracks.Only occasionally does she show a chink of vulnerability or sweetness in her face, hinting at a gentler side that she has buried long ago.
The drama falters however when she visits her father, and his attempts to revitalise his rock band with his buddies only act as a distraction from Slovenka's relentless pursuit of money which is the heart of the story. It's a clever metaphor for the dubious values of capitalism and personal gain that have spread fast through the new Europe.
To sign up for Screen's weekly Reviews Newsletter with all the week's new releases, international openings and full festival reviewsdelivered free to your mailbox every Friday, please click HERE

Production companies
Vertigo/Emotionfilm
Neue Mediopolis Film
RTV Slovenija
Filmska Kuca Bas Celik
4 Film

International sales
M-Appeal

Producer
Danijel Hocevar

Screenplay
Ognjen Svilicic
Matevz Luzar
Damjan Kozole

Cinematography
Ales Belak

Production designer
Maja Moravec

Editors
Andrija Zafranovic
Jurij Moskon

Music
Silence

Main cast
Nina Ivanisin
Peter Musevski
Primoz Pirnat
Marusa Kink
Uros Furst