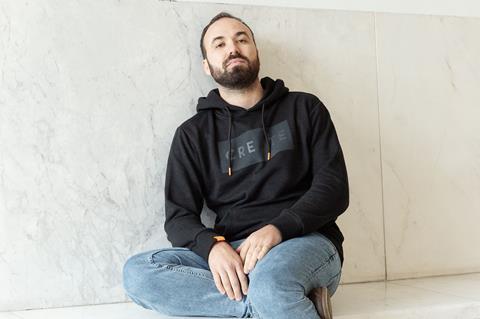 Álvaro Gago's Matria won the short film grand jury prize at the 2018 Sundance Film Festival, and then enjoyed an impressive run in the international festival circuit.
The poignant portrait of a hard-working woman shot in Gago's homeland Galicia in northwestern Spain is now at the root of his first feature.
"I come from a family of scientists, but art, music and cinema were always very present at home," says Gago. He followed a media studies degree at Pontevedra University in Galicia with a one-year scholarship to study theatre at the North Park University of Chicago – "an eye-opening experience".
That's where he started directing and acting in stage plays. "There was something in that group of people, their passion and determination for their work that had a great influence on me," he explains. Next, he attended the London Film School, making connections with Carla Simon (Summer 1993), for whom he has edited, and Mireia Graell who became his producer.
After six years abroad, the decision to direct his first short (Currican, 2015) was his "excuse to go back home in Galicia". Next came shorts Matria (2017) – about a middle-aged woman (Francisca Iglesias) who works hard both at a canning factory and at home, challenged by an exhausting daily routine and a husband with whom she hardly talks – and 16 de Decembro (2019).
A feature-length version of Matria will be Gago's feature debut as writer-director. The project has received support along the way from the likes of the Toronto Film Festival Filmmaker's Lab, the MFI Lab in Greece and the From Short to Long programme at CineMed in Montpellier.
The feature joins the character at a younger age than the short, with Maria Vazquez this time in the lead role. "The story focuses on the life of this woman constantly devoted to others and the little changes in her life that start making her think about herself," explains the director.
Gago's use of non-professional performers alongside trained actors in the cast, plus his desire to capture everyday life, is in tune with the cinema he loves. "In terms of references, the discovery of Italian Neorealism and British Free Cinema were a revelation and are always there," he says. More recently, Romanian cinema including Christian Mungiu, the Dardenne brothers, Laszlo Nemes, Jonas Carpignano, Lynne Ramsay, and Andrea Arnold are sources of inspiration.
Contact: Álvaro Gago