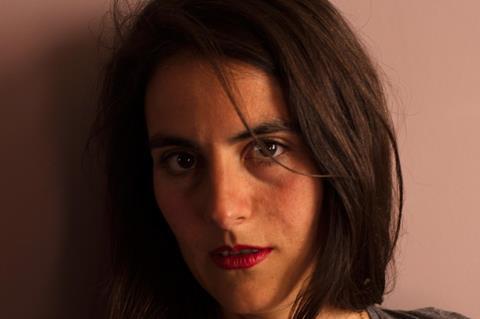 Elena López Riera is currently editing her first feature El Agua (The Water), following an acclaimed trio of shorts: Pueblo (Cannes Directors' Fortnight, 2015), The Entrails (Locarno Film Festival, 2016) and Those Who Lust (winner of the Pardino d'oro for best international short film, Locarno 2018).
El Agua's story revolves around a legend that suggests some women are predestined to disappear with each flood. López Riera has populated the cast with a mixture of professional actresses – such as Barbara Lennie (Magical Girl) and Nieve de Medina (Mondays In The Sun) – and non-professional locals from the director's home municipality of Orihuela in the province of Alicante, eastern Spain.
Passionate about cinema since she was a teen, López Riera did a degree in audio-visual studies at the University of Valencia and later went on to do her doctorate in Geneva – where she still resides, splitting her time there and in Paris. "I have always combined my academic profile, reflecting on cinema, with making cinema. I have always believed they can go hand in hand," she says.
El Agua is a co-production between SUICAfilms (Spain), Alina Film (Switzerland) and Les Films du Worso (France), with support from the MEDIA programme. The film shares themes with her shorts, such as Pueblo, about a young man who lives abroad and goes back to his hometown and faces what he left behind.
"My family and a lot of my friends still live in Orihuela and I always feel like I am gone but not quite," she explains. "An idea that is at the root of most of my work is this love-hate relationship with the place you come from."
El Agua also explores another theme dear to the filmmaker: "the power of oral tradition and how the narratives change from one generation to the next, in this case having to do with the stories about water and the love-hate relationship of my hometown with the river Segura that crosses it". She refers to how the river brings life and business to the area's rich horticulture sector but also destruction with recurrent floods.
"Legends tend to replace the scientific narrative that can explain why the river becomes deadly so often, and I wanted to explore that. I am fascinated by the way the fantastic weaves itself in everyday life. I do not know if fantastic documentaries are a thing, but that's how I would like to describe what I like doing."
Post-production should be finished by the end of 2021, or the beginning of 2022. "I may be a while editing, because being a documentary filmmaker at heart, I ended up with a lot of footage."
Contact: Elena López Riera