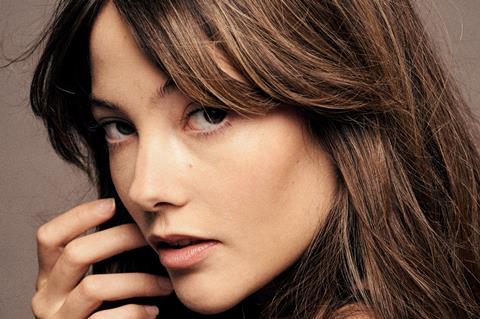 Mireia Oriol is set to see her profile soar with her starring role Netflix series Alma.
Acting was not Oriol's first job. She worked as a model and then started a degree in audiovisual studies in Barcelona before joining a summer acting workshop with Giles Foreman in Paris in 2016.
"That was a revelation," she recalls. "I made up my mind to go to his acting centre in London, where I stayed two years. I didn't quite finish the course however as I was cast in my first feature, David Victori's The Pact, and had to travel back to Spain to shoot."
The cast of The Pact included Belen Rueda and Oriol remembers the veteran actress's advice to her: '"You will not always find parts you fall in love with, but always find something within them to enjoy your work, to get up and go to work and give your best'."
Oriol has also appeared alongside Macarena Garcia in Pedro Collantes' The Art Of Return, which premiered at the Biennale College Cinema section in Venice 2020.
Castings can be tough, Oriol admits. When doing the first test for the Netflix series Alma, she had to sing. She landed the lead.
Created by Sergio G. Sanchez. screenwriter of J.A. Bayona's The Orphanage and The Impossible and writer-director of Marrowbone, the supernatural thriller revolves around a girl who survives a coach crash in which most of her friends die, and is haunted by amnesia and traumatic nightmares. The shoot took place in the second half of 2020 and beginning of 2021. "It was a tough shoot, there were action scenes where I realised I had to build up my stamina. I'm training to make sure of that, as well as doing yoga and meditation."
She is in awe of the work of Kate Winslet, including Mare Of Easttown and would love to work with directors Greta Gerwig and Sofia Coppola. Having lived and studied in London, she is confident in English and has also been studying French with her eye on international projects.
"Accepting the feeling of vulnerability in front of the camera is something I have learned because as a model you tend to work more behind a mask. As an actress you work in the opposite direction," she says. "It's about connecting and seeing what you can bring to each part, to each story."
Contact: Carlos Ramos, Cram Talent