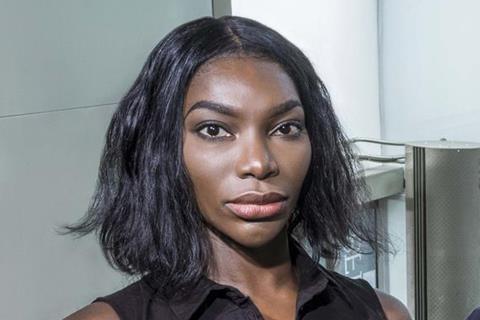 "I have an activist's soul. I want to be part of things," says Michaela Coel. Until now, the writer and actress has been known internationally for her very funny C4/E4 TV series Chewing Gum, the Bafta award-winning chronicle of a young woman's late-ish sexual awakening on a London council estate, through which Coel skewers serious notions of class, religion, race and intersectional feminism.
Click here for the complete list of 2017 Screen Stars of Tomorrow.
Chewing Gum began life as a 15-minute monologue, written while Coel was in her final year at Guildhall School of Music & Drama. "I was tired of doing plays that had no relation to my experience of the world," she says. "I was always writing music and poetry and performing on the side."
This year, Coel has stepped up to the big screen with her first feature, Been So Long, a musical set on the streets of Camden Town in which she plays a woman who falls for a handsome stranger. The film is directed by Tinge Krishnan and is written and based on the play by Che Walker, a longtime mentor of Coel.
"I enjoy being part of incredibly well-written scripts that are pushing boundaries in terms of our perception of women and of ethnic minorities but not hammering it home," the actress explains. "In order to do that, the story has got to come from the soul and the heart of the writer. That's very important to me."
Coel is now shooting the first of two top-secret projects for Netflix. The first is a drama with the BBC that is in production until December, while the second is a dark comedy Coel is writing, directing and producing, and in which she will also star. It will shoot in London.
"I am trying not to get sucked into that thing everybody does and leave," says Coel, of the exodus of black British actors to the US. "I want to stay here because this is my home. I get to use a British production company and have a British team [on my Netflix series]. But I understand that's not everybody's experience. That's thanks to Chewing Gum."
Contact: Sophie Patterson, Julian Belfrage Associates