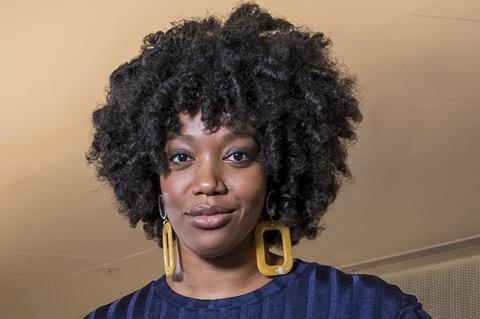 Naomi Ackie delights in being an intellectual. Her quietly stunning role as Anna, maid to Florence Pugh's Katherine in William Oldroyd's stripped back 2016 period drama Lady Macbeth, played perfectly to her intelligence.
Click here for the complete list of 2017 Screen Stars of Tomorrow.
"The film opened up a lot of discussion about feminism, women of colour, and about the presence of people of colour in the 19th century and beyond," she says. "It was really nice to have done the piece, to have a break and then be able to share my thoughts and opinions about it to a wider audience and have that heard. That's part and parcel of being able to be a responsible actor."
Ackie, who describes herself as a "normal working-class girl" from east London, trained at the city's Royal Central School of Speech and Drama and focused on children's theatre until Lady Macbeth transformed her career. This year she stars in Idris Elba's directorial debut Yardie, playing the girlfriend of the main adversary to the lead. She leapt at the opportunity to work with Elba.
"She has punch to her," says Ackie of her character, Mona. "With the smaller characters, there's a lot you need to fill in. How do you fill a world in a few scenes?"
The actress, who is also writing her own feature script, has a clear sense of how to manage her profession. "I see my acting career as a gallery and ultimately I'm the curator," she explains. "I want to be able to curate a vast piece of work collected over years that makes sense to who I am as a person and what I want to say, personally and politically.
"I don't think there's anything better than being an actor and really thinking about your work and what you want to say," Ackie adds. "What impact do you want to have on the world with your work and the stories that you are telling?"
Contact: Sian Smyth and Madeleine Dewhirst, Hamilton Hodell