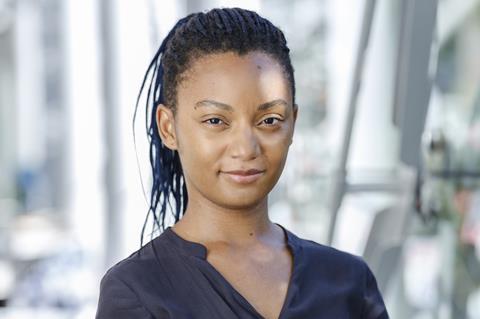 Rungano Nyoni's debut feature, I Am Not A Witch, premiered in Directors' Fortnight at this year's Cannes, where it received strong reviews for its story of a young Zambian girl accused of witchcraft and ostracised to a rehabilitation camp.
Click here for the complete list of 2017 Screen Stars of Tomorrow.
Since then, it has been re-edited and is enjoying a successful run at festivals including Munich, Toronto and London, before it is released in the UK on October 20 by Curzon Artificial Eye.
"The finished film is similar [to the Cannes edit]," says Nyoni of her alterations. "The meaning hasn't changed. I just tried to make it more refined."
Despite studying drama at Central Saint Martins in London, Nyoni says she was always more comfortable behind the camera.
"I was very shy and not very motivated to learn my lines," says the filmmaker, who was born in Zambia but grew up in Wales. "I was always more curious about why the director picked certain frames, why the camera crew or the sound crew made certain choices."
To this end, she began making shorts and one, 2009's The List, earned Nyoni a Bafta Cymru Award and secured support from Wales-based It's My Shout and Focus Features' Africa First schemes for her next short Mwansa The Great.
Set in Zambia, that film was shortlisted at the Bafta Film Awards in 2012 and secured several festival berths, though it did not immediately lead to more work.
Eventually, however, Nyoni was accepted into Cannes' Cinéfondation residence in 2013, where she worked on developing I Am Not A Witch.
"A lot of people said I wouldn't get money to shoot in Zambia," says Nyoni. "Because of that, I got paranoid, applied everywhere and got loads of development money." The feature's backers included Ffilm Cymru Wales, BFI Film Fund and Film4.
Looking forward, Nyoni is seeking new material for her next project. "I know people who can write two things at once, but I can't, so I'm starting again now!"
Contact: Matthew Bates, Sayle Screen matthew@saylecreen.com