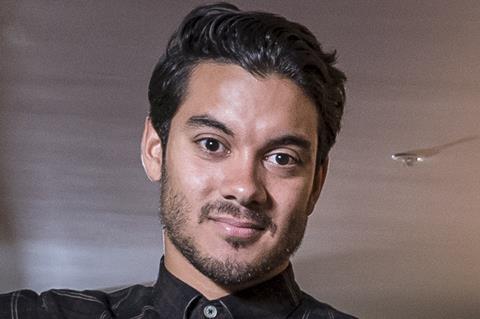 Sam Otto left Drama Centre London a few months early in 2016 for a part in Richard Wilson's FRACKED! at Chichester Festival Theatre.
Click here for the complete list of 2017 Screen Stars of Tomorrow.
Before the play had even started, the 25-year-old native of Basingstoke (though raised near Bath) had secured the lead in Peter Kominsky's explosive drama The State, which aired in the UK for four consecutive nights on Channel 4 in late August (it premiered on National Geographic in the US in September).
Playing a young Muslim man from a north London working-class background who ups sticks to fight in Syria, the role was a huge opportunity for Otto, whose British father has roots in Germany (explaining the surname) and mother has a Ugandan/Indian heritage.
Small but pivotal parts have followed in David Hare's Collateral for the BBC, another TV drama The Boy With The Top Knot and indie feature The Flood, with Lena Headey. He came very close to the protracted Aladdin casting, but has signed up for TNT's Snowpiercer pilot starring Jennifer Connelly.
A keen sportsman and musician, Otto - who left his degree course in English and philosophy for Drama Centre — feels acting plays to his strengths. "I can use all of my skills," he says. "I like to study, love the research, exercise, using my body, languages, action, music — it's all tied in. I've played characters with Middle Eastern backgrounds but it would be lovely to break out of playing within my skin colour; I would like to play anyone, a Tom, a Dick or a Harry."
Contact: Saskia Mulder, The Artists Partnership