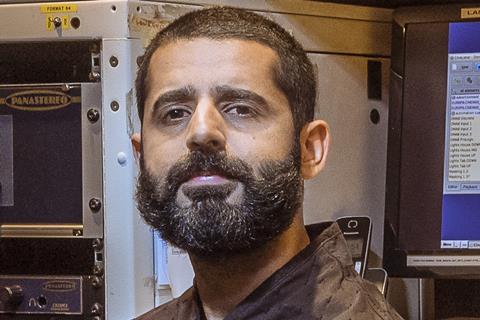 Sarmad Masud has this year seen his first feature, My Pure Land, which debuted at Edinburgh International Film Festival, become the UK's foreign-language film submission for the 2018 Academy Awards.
Click here for the complete list of 2017 Screen Stars of Tomorrow.
He describes the film, which sees three women in Pakistan defending their home against men who would take it from them, as a "stupidly ambitious, modern- day feminist western".
Funded by producer Bill Kenwright (Broken, Another Mother's Son), it shot on location for six weeks, with the crew enduring 40°c heat and kidnap threats.
Given this baptism of fire, it is perhaps fitting that Masud's career as a filmmaker started almost by accident.
After applying to study graphic design/TV and film design at Hull School of Art and Design, he was persuaded during his interview to move to a course specialising in film.
"In the first lecture they were talking about over-the-shoulder shots, close-ups," says Masud. "I thought all films were made in one shot!"
After graduating, Masud's big break was 2009's Adha Cup, a black-and-white comedy drama in Urdu funded by Channel 4's Coming Up scheme.
Following this he met Nikesh Shukla and together they wrote Masud's next short, Two Dosas, which was funded by Film London. It won the London Calling Jury Award in 2014, as well as awards at other festivals including Aspen and London Short Film Festival, but Masud admits it did not immediately lead to any concrete job offers.
"I was at a crossroads [after Two Dosas]," says Masud. "I had an awkward chat with my wife who said, 'You've got to grow up a bit.' I said, 'Why don't we make one more film?'" That film was My Pure Land, for which Independent is handling sales.
Next up for Masud is writing and directing a feelgood sports film with India's Cinestaan Film Company. "I'm looking for projects that are entertaining and cinematic," he adds, "not just two people talking in a room in London."
Contact: Joe Phillips, Curtis Brown joe@curtisbrown.co.uk