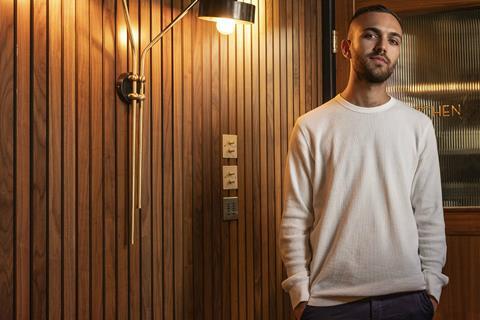 Having his second short, Real Gods Require Blood, play in Critics' Week at Cannes 2017 has opened doors for Moin Hussain. "When it first got announced I didn't understand the gravity of what it would mean going forwards," he says.
Since attending last year's festival, the Critics' Week organisers have helped with his progression, including a feature development lab in France for the eight short filmmakers in last year's selection.
Hussain is currently writing his first feature, which will be a return to the thriller/folk horror of Real Gods Require Blood. Set in a small coastal community in Norfolk, it sees a beached whale cause the town to revisit old maritime stories that claim this event means an ancient evil has been awakened.
Hussain has also wrapped on his next short Naptha, made with Film4 and Film London. It is a sci-fi about a father and son working at a petrol station when the father begins to speak in a long-forgotten language and insisting on "a return back home". Finding the right petrol station was a challenge: "We started on the outskirts of London, and ended up going further and further out — until we reached Cornwall."
Having dabbled in writing, editing and shooting while doing a BA in cinema and photography at the University of Leeds, the directing bug bit while making his graduation film. "I realised I'm interested in all of these different pieces that you put together," he says.
An east London native until the age of 11, it was a move to Norfolk that later inspired Hussain's first short Holy Thursday (2015), about a young boy on the last week of his paper round faced with three men and three choices.
"In terms of ambition, my dream is to just keep on making stuff," says Hussain about future prospects. "It's a massive privilege for somebody to give you so much money and to some degree say, 'Go and do what you want with this.'"