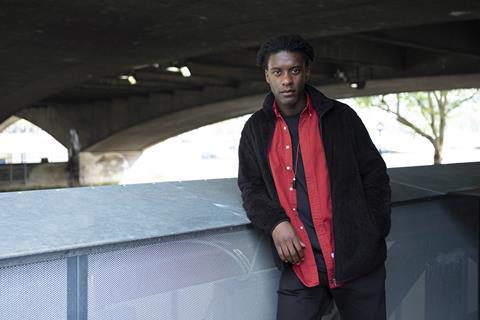 The role of British Nigerian youngster Femi in Shola Amoo's The Last Tree was the perfect fit for Sam Adewunmi. "The film was very specific to the black diasporic experience in London," Adewunmi says. "There were many things I felt like I could relate to, I'd seen and experienced through people around me."
The film follows Femi from his early days with a white foster parent in leafy Lincolnshire, to the disparate cultural environment of a London council estate when his birth mother recalls him to live with her.
Born and raised in London, Adewunmi started at the city's Identity School of Acting in 2013, and went on to sign with the Identity Agency Group. The young actor explains his training taught him how to act in a very specific way. "It's not about performing — it's about living through the character, exploring different aspects of humanity."
A run of commercials and a recurring part on CBBC web series Dixi were followed by his first film role in Agusti Villaronga's Born A King.
"I am trying to curate a career on stage and screen, where I can look back and know what I said was important and it was heard," says Adewunmi. "It's not necessarily about changing the world, but if you can get people to question things, you can get people to change the world themselves. I'm ready to be employed."
Contact: Kate Buckley, 42 Management