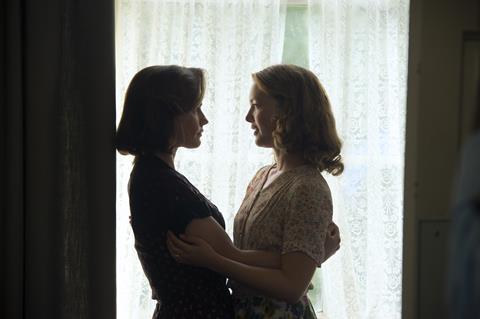 Even by the punitive standards of Hollywood, Annabel Jankel's spell in movie jail seemed unnecessarily harsh. Following a disappointing reception to 1993's Super Mario Bros – which she co-directed with then-husband Rocky Morton – it has taken a full 25 years for her big-screen follow-up: Tell It To The Bees, a 1950s-set story starring Anna Paquin and Holliday Grainger as a Scottish smalltown beekeeping doctor and local mother who fall in love.
In between, she ran a commercials and pop promos company in Los Angeles with Morton, split up, returned to the UK, and made television projects such as Skellig for Sky TV.
"It was a huge debacle," reflects Jankel on the Super Mario Bros experience. "It became something more than the film." After all, this was the first major feature to be made from a video game, and seemed to promise Hollywood studios a rich seam of exploitable IP. The crashing of those hopes unleashed a backwash of blame.
In returning to feature filmmaking, Jankel – who with Morton made her name in the 1980s directing The Max Headroom Show for television, and is nicknamed AJ – is hardly playing it safe. Lesbian romance Tell It To The Bees, which is adapted from a book by Fiona Shaw (no relation to the actress of the same name), boasts complicated VFX for the bees and faced the budgetary challenge its period setting and the limited daily shooting hours for child actor Gregor Selkirk.
"There was a certain amount of doubt as to whether it could be achieved with our budget," admits Jankel. "Try wrangling 40,000 wild animals on a daily basis – which in fact we did do."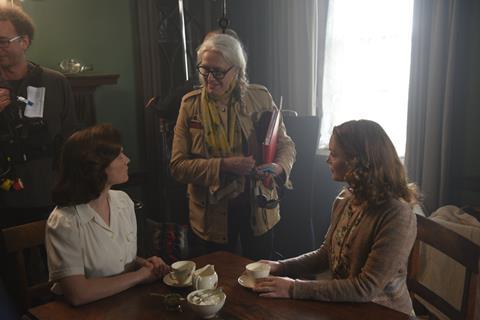 Development process
Jankel was introduced to the book by her agents at Sayle Screen when it was published in 2009. "It was a real page-turner," she says. She quickly optioned it, teaming up with Nicola Shindler's Red Production Company. They secured development funding from the BFI, hiring Skellig screenwriter Irena Brignull to complete a couple of drafts.
The project was reactivated when Jankel formed a new producer partnership, this time with Daisy Allsop (low-budget feature Orthodox), who had served as an associate producer on Skellig. Jankel wanted to add a magical realist element, developing the role of the bees, which in the story belong to Paquin's doctor character Jean and become a fascination for young Charlie (Selkirk), who is the son of Lydia (Grainger).
"In the book, the bees are more in the background," explains Allsop. "We've really brought them to the fore. The bees are the way the child makes sense of the world. He tells them his secrets. He thinks they're going to help him."
Jankel and Allsop had read Weird, an unmade script by sisters Henrietta and Jessica Ashworth, and brought them on for a fresh adaptation. "Weird involved a fantasy element, set in a very real situation," says Jankel. "It wasn't too sweet, and it had an edge to it, which we felt was really great for Tell It To The Bees."
The BFI, with vital advocacy from Film Fund senior executive Lizzie Francke, came in with fresh development funding. "Lizzie was an essential supporter," says Allsop. "I think they felt there's a lot of support for new directors, and new male directors. AJ's a different voice. She's from a different generation.
"She's worked as a director for many years in lots of different guises, but her path to this point is unusual. We're proud of Skellig, but she hadn't yet had the chance to make the film where she puts her fully authored stamp on it. I think Lizzie wanted to support AJ to do that, bring her back to film."
The Scottish connection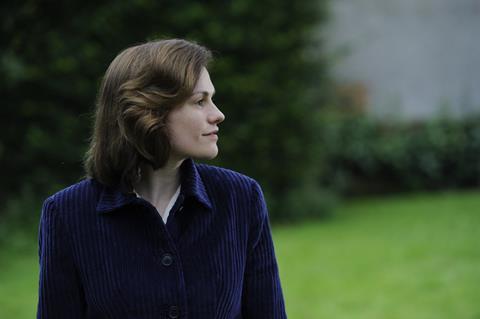 Although Shaw's book is set in Yorkshire, the film is located in southern Scotland, and shot near Stirling. "Scotland offered fantastic infrastructure to shoot," says Allsop, who adds that Creative Scotland's investment was essentially a non-recoupable grant. "Even with money from the BFI, this film needed a lot of soft money."
Allsop first brought in Cayenne Film Company's Nick Hill, with whom she was already working on another project with Nik Bower's Riverstone Pictures. Together, Allsop, Hill and Bower approached Deepak Nayar's Motion Picture Capital, and one of its EIS companies, Reliance Entertainment Productions 8, came on board to produce. Sweden's Filmgate came in with a deal on visual effects, bringing in Film iVast, while Twickenham Studios "have done a fantastic post deal and invested equity," says Allsop.
Monumental Pictures' Alison Owen – who Jankel knew socially – beefed up the producer credits, taking an executive producer role. "She lifted the phone when I needed her to, and helped with the casting," says Allsop. "I needed someone to add some weight."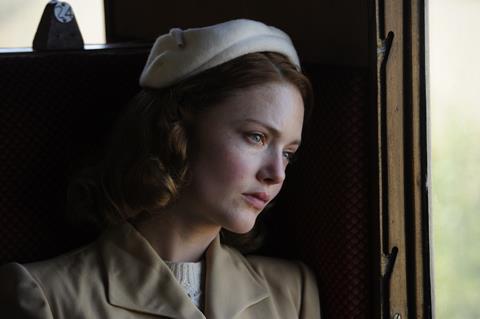 Crucial to the greenlight, of course, was casting, especially the two lead names. Jankel was pleased to be working with casting director Dan Hubbard – his parents Ros and John Hubbard cast Max Headroom. Dan Hubbard's Glasgow-based casting associate did the heavy lifting on the casting of the child role – "there must have been a couple of hundred on tape, and I probably met 50," says Jankel.
When it came to shooting the bee sequences, the film's director of photography Bartosz Nalazek – who assisted Janusz Kaminski on three Steven Spielberg films and shot second unit on The Post – suggested they look at 2012 documentary More Than Honey. That film's cinematographer Attila Boa came in to handle the bee photography, bringing with him bee wrangler Peter Hopfgartner.
"Hopf doesn't even wear the bee suit," says Allsop. "He does things and the bees follow him." Jankel – who dubbed Hopfgartner "bee whisperer" – adds, "He slept with the bees, seduced the bees, tickled the bees, fluffed the bees."