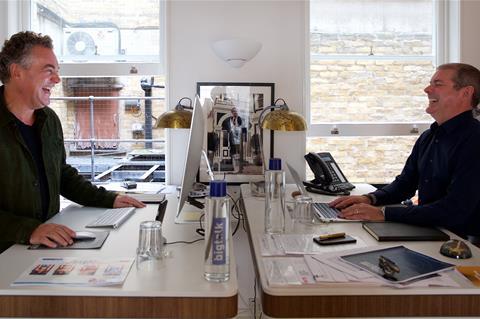 Need to know: Big Talk Productions is behind some of the most successful British screen comedies of the past two decades, Shaun Of The Dead, Hot Fuzz, The World's End, Man Up and Cuban Fury among them. Nira Park, a veteran of The Comic Strip Presents, founded the company in 1995, and nurtured talents such as Edgar Wright, Simon Pegg and Nick Frost. Big Talk, also long-established as one of the UK's leading television production companies, was sold to ITV Studios in 2013. Park left the company in the summer, but Big Talk's ethos remains the same, says CEO Kenton Allen: "Nothing has fundamentally changed. We're an ideas company and we are agnostic about form, duration, medium. We're a scripted entertainment powerhouse in all the forms that scripted entertainment takes."
Key personnel: Kenton Allen, CEO; Matthew Justice, managing director; Luke Alkin, Faye Dorn, Victoria Grew, Saurabh Kakkar, executive producers.
Incoming: Big Talk is developing film projects with a variety of TV talents, among them James Wood (Rev), Robert Popper (Friday Night Dinner) and Levi David Addai (south London drama Youngers).
Kenton Allen says: "It won't have escaped your notice that film producers have turned their attention to television. I am a counter-intuitive individual and so we are probably turning our attention to film. While everyone is turning right, we might be turning more to the left. What does Big Talk stand for? Hopefully, we stand for quality — a home for the best creative talent in the UK that wants to play on a domestic or international stage, and best in class in all departments, from runners to showrunners."
Contact: matthew@bigtalkproductions.com