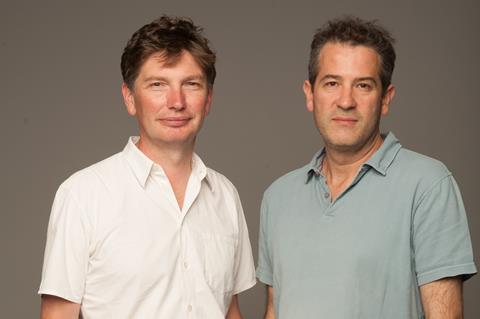 Need to know: DNA Films & TV was set up by Andrew Macdonald and Duncan Kenworthy as one of the three UK National Lottery-backed franchises in 1997. Kenworthy departed in 2003 with Allon Reich having joined in 2002. In its 21-year history, DNA (now based in Islington, north London) has made a huge range of films: horror movies (28 Days Later and 28 Weeks Later), musicals (Sunshine On Leith), sci-fi (Ex Machina), literary adaptations (Far From The Madding Crowd) and one of the UK's most successful ever 18-rated movies in T2 Trainspotting. The company has a number of key creative relationships, most prominently now with novelist, screenwriter and director Alex Garland. Macdonald is proudly Scottish and quick to point out that many of DNA's films have been shot north of the border. "I doubt that many companies in Britain have made as many feature films as we have in Scotland," he says.
Key personnel: Andrew Macdonald, managing director/producer; Allon Reich, producer; Cahal Bannon, head of production; Maria Fleischer, head of development.
Incoming: A feature documentary on legendary football manager Alex Ferguson (directed by Ferguson's son, Jason Ferguson) which DNA is making with Passion Pictures; two television drama series with FX — Devs (a thriller set in the world of technology) and James Clavell adaptation Shogun; and a new Alex Garland-scripted feature, The Toymaker's Secret, set up at Sony. Arsenal FC fans Macdonald and Reich also harbour hopes of being able one day to make a feature documentary about the team's former manager, Arsene Wenger.
Andrew Macdonald says: "We want to continue to do both film and TV drama. I took a lot of advice from [fellow producer] Jeremy Thomas over the years and he has always managed to have a diverse business. He owns his property, he has a sales company and is not just surviving on producers' fees. We have a very loyal team. They are the key, with the stability that affords you. They have all worked with me for almost 20 years."
Contact: info@dnafilms.com