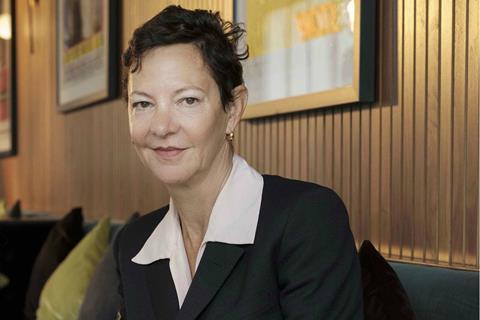 Need to know: Based in London and New York, Magnolia Mae Films' most recent picture is Ralph Fiennes' The White Crow, now being lauded on the international festival circuit. It is the company's third film with Fiennes and reflects co-founder Gabrielle Tana's ability to realise the vision of strong directorial voices. Magnolia Mae works regularly with Baby Cow, a partnership through which she made the multi-award-winning Philomena in 2013.
Key personnel: Gabrielle Tana (London), Carolyn Marks Blackwood (New York), co-founders.
Incoming: Simon Stone's The Dig, starring Fiennes and Nicole Kidman with Clerkenwell Films for Pathé and BBC Films; Kate Dennis's drama All That I Am, with Troy Lum and Andrew Mason's Hopscotch Features, starring Elizabeth Debicki and Vicky Krieps, based on the novel of the same name by Anna Funder about the German resistance in the Second World War; and writer/director Patrick Dickinson's Cottontail, set in Japan and the Lake District, which the BFI is backing. Magnolia Mae is out to directors on two projects it is producing with Baby Cow: 50 Children, written by Rebecca Lenkiewicz for Fox Searchlight, and Catherine Parr drama Queen's Gambit, written by Jessica and Henrietta Ashworth.
Gabrielle Tana says: "It's about maximising relationships and following your instincts in terms of stories. I am interested in inspiring stories from which maybe you're going to learn something too — they might change the way you look at the world. The theatrical market is challenging right now. There is a need for material and for product but how people are accessing it is changing. And we need to encourage people to keep going to the movies. Of the films I've seen recently, I think ROMA is a masterpiece. Seeing that film made me feel like I must carry on doing what I'm doing. Cold War is another great film. Both of these are really special. It made me realise you need to do things that really stand out."
Contact: gabrielletana@gmail.com