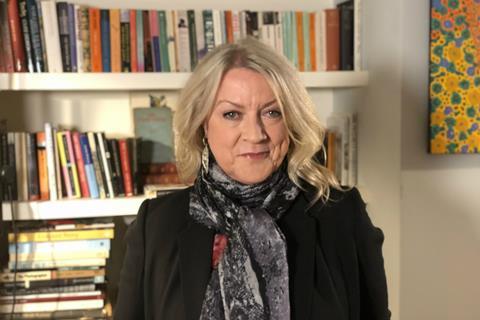 Need to know: Chicago-born, New York-raised, London-based Ceci Dempsey's feature production credits are short but sweet. After producing Rose Troche's cult film Bedrooms And Hallways in 1998, Dempsey then spent nearly 20 years developing the project that would become awards season front-runner The Favourite, directed by Yorgos Lanthimos, and produced with Lee Magiday, Lanthimos and Element Pictures' Ed Guiney.
In between she consulted for various companies and produced Lanthimos's The Lobster - also with Guiney, Magiday and Lanthimos. She is cautious about revealing too much about her upcoming slate. "If I'd have started talking about The Favourite 20 years ago, everyone would have thought I should get my head examined!"
Key personnel: Ceci Dempsey, founder.
Incoming: An anthology TV series co-produced with ex-Focus executive Teresa Moneo, by a UK writer, and another TV series about Victorian girl gangs with a Deadwood-style feel. On the features side, Dempsey is quite far along with a "very interesting, very sexy" New York-set sci-fi film that is set up at a studio, and a literary adaptation she is working on with the BFI. "I love working with the BFI. They stood by The Favourite for years, literally years."
Ceci Dempsey says: "I like dark, funny, witty projects that have very strong roles for women. I don't have to answer to anyone and I work quite closely with the writers and directors I want to work with. The word for me is incubation. I like to incubate projects so they get their soul imprinted on them. Sometimes development is too strong a word. Incubation is lots of talking and discussing it and cups of tea. Development puts a bit of stress on it that can backfire. All of a sudden people have this big concept of what's going on and in fact it's really at the incubation stage."
Contact: ceci@scarletfilmsltd.com