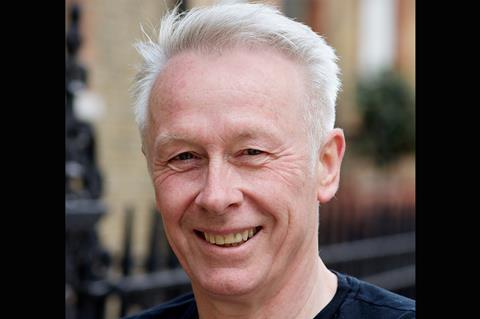 Need to know Shoebox Films brings together director Joe Wright with producer and former Film4 chief Paul Webster and former assistant director-turned-producer Guy Heeley. The company specialises in high-end crossover films that appeal to an older audience, with credits that include Steven Knight's Locke and Dominic Savage's The Escape. "Joe does what Joe does and Guy and I talk frequently," says Webster of how they work together. "In the end we make our own pictures and we have our own projects. It's a loose confederation."
Key personnel Joe Wright, Paul Webster and Guy Heeley, co-founders.
Incoming In post is Marjane Satrapi's Radioactive, starring Rosamund Pike as Marie Curie, with Working Title for Studiocanal. Webster is next producing Russian gangster movie Body Cross, to be directed by William Oldroyd and written by Knight, with Focus fully financing. Heeley is producing Jessica Swale's Summerland and developing Savage's new film and John Crowley's Midwinter Break.
Paul Webster says "It was a struggle to get talent above and below the line attracted to Radioactive until we had a confirmed female director. It was easy once Marjane came on board. People want to work with a female director on a female-centric project. We got this greenlit on Rosamund Pike. Do I want to make TV now? No. We had a look but neither Guy nor I had the enthusiasm to get involved. I've existed solely on feature films for the past few decades so I'll carry on until no one wants to make feature films any more."
Contact: paul@shoeboxfilms.co.uk