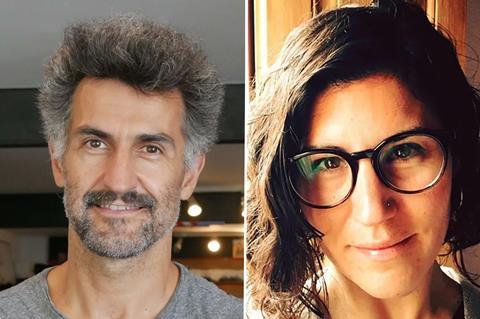 Need to know: Writer/director/producer Ibon Cormenzana launched Arcadia Motion Pictures in Barcelona in 2004 to make his first film Los Totenwackers, and the company has grown from there. It has worked with a diverse set of filmmakers and genres, such as Mateo Gil's 2011 western Blackthorn, Pablo Berger's Snow White-inspired Blancanieves, Claudia Llosa's Berlinale Competition title Aloft, Celia Rico's debut Journey To A Mother's Room, and Marcel Barrena's 2021 refugee drama Mediterráneo. Arcadia produced Rodrigo Sorogoyen's Mother, which won Marta Nieto the best actress award in Venice's Orizzonti in 2019, and has worked with the director again on rural thriller The Beasts (As Bestas), which plays in the Cannes Premiere section. Arcadia has also pushed into animation, documentaries and TV series and will soon announce its first original for an international platform. Arcadia partner Sandra Tapia defines its style as "arthouse commercial" with an eye on international co-productions.
Key personnel: Angel Durandez, president and partner; Ibon Cormenzana, CEO and founding partner; Ignasi Estapé, managing director and partner; Sandra Tapia, executive producer and partner.
Incoming: Arcadia has two completed films: romantic comedy Un Novio Para Mi Mujer by Laura Maña, and Sorogoyen's The Beasts starring Denis Ménochet and Marina Foïs. Two more films are in production: Los Pequeños Amores, the second feature by Rico; and Berger's animation Robot Dreams.
Sandra Tapia says: "These are good times for the industry, with a big demand for content. Platforms in Spain have changed the landscape, and it's full of opportunities for producers and talent."
Contact: info@arcadiamotionpictures.com