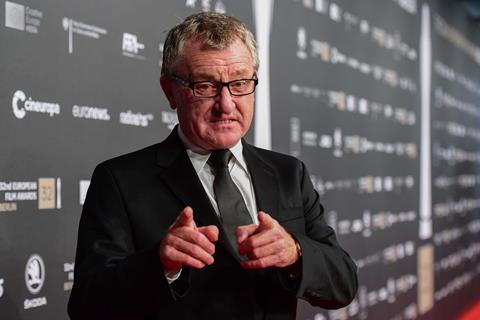 Need to know: International co-production has been the backbone of Mike Downey's work since he co-founded Film & Music Entertainment (F&ME) in 2000. Downey is now producing through different entities beyond F&ME. His creative partnerships have ranged from Slovakia to South Africa and Latin America. Credits include Agnieszka Holland's Charlatan, Ivan Ostrochovsky's Servants, Mariam Khatchvani's Dede, Dominic Murphy's White Lightnin', MJ Bassett's Deathwatch and Mohsen Makhmalbaf's The President. Most recently, he co-produced Polish director Lech Majewski's Brigitte Bardot Forever. Downey became chair of the European Film Academy in 2020.
Key personnel: Mike Downey, producer.
Incoming: Downey has two features in the works with European Film Academy president Agnieszka Holland and Prague-based Marlene Film: Franz Kafka biopic Kafka and Green Border in pre-­production. La Suprema — a Colombian comedy drama from Cumbia Films — is in post. There are also projects in the works with longtime partners Andrzej Jakimowski, Rajko Grlic and Calin Peter Netzer. Downey is overseeing the global rollout of Oliver Hirschbiegel's The Painter, on which he is an executive producer, and he is also a co-writer and executive producer on Fatmir Koci's The Rise And Fall Of Comrade Zylo.
Mike Downey says: "Co‑producing post-Brexit provides many benefits to producers. We expand our financial opportunities and increase the creative pool. We can share financial risks and this can lead to more possibilities for international distribution. The European model of co-production will still be in place long after the streamers have left the building."
Contact: mike@mikedowney.eu