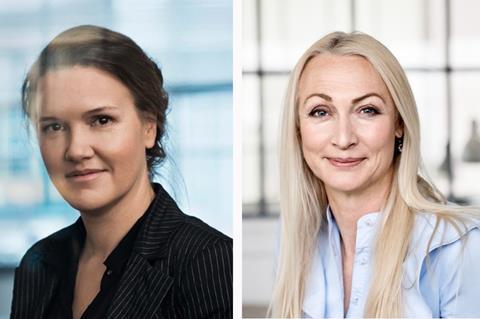 Need to know: Zentropa celebrates its 30th anniversary this year, after being founded by Lars von Trier and Peter Aalbaek Jensen; Louise Vesth and Sisse Graum Jorgensen are now the company's lead producers. Zentropa has seen many milestones over those three decades, from von Trier's Breaking The Waves and Dancer In The Dark at Cannes, through the Dogme 95 movement, to Oscar winners In A Better World by Susanne Bier and Another Round by Thomas Vinterberg. In addition to Vesth and Graum Jorgensen, other producers in Copenhagen include Jonas Bagger and Karoline Leth (the latter concentrates on the growing TV output at the company). The Danish HQ, which also includes sister sales outfit Trust­Nordisk, is augmented by international outposts with Lizette Jonic (Zentropa Sweden) and Fabian Gasmia (Zentropa Berlin). Zentropa continues to work with its long-term collaborators von Trier and Vinterberg — both working in episodic currently — while also backing new talents such as Jeanette Nordahl and Frelle Petersen. Vesth says Zentropa is unique thanks to "combining strong artistic signature with market power".
Key personnel: Louise Vesth and Sisse Graum Jorgensen, producers and company managers; Anders Kjaerhauge, CEO and head of legal; Jonas Bagger and Karoline Leth, producers.
Incoming: Currently in post are von Trier's The Kingdom Exodus (series and film version); Vinterberg's first series Families Like Ours, co-written with Bo hr Hansen; Petersen's second feature Resten Af Livet; and The Dreamer: Becoming Karen Blixen, a six-part series created by Dunja Gry Jensen and directed by Nordahl. In development is Mads Matthiesen's coming-of-age drama Mr Freeman and series DNA II, created by Karoline Leth.
Sisse Graum Jorgensen says: "Keep the rights, don't rush the content and be brave."
Contact: louise.vesth@filmbyen.com