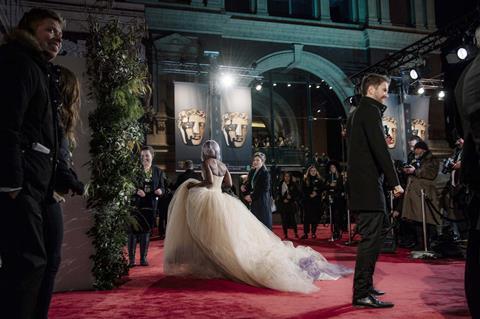 The most common complaint you will hear about any awards ceremony is that it is too long, and the Bafta Film Awards is no exception. The academy's default position has been that it is loath to make it any longer. Moreover, UK broadcaster the BBC presents a two-hour edit, omitting several of the craft prizes each year by rotation. Adding one more award would simply mean one more to omit from the telecast.
Still, Bafta did announce a new category last August — the first since the addition of outstanding British debut for the 1999 awards. After a long campaign by casting directors to have their work recognised, Bafta finally consented. "Casting is essential to the screen industries, and vital in terms of promoting diversity and inclusion on screen," commented Bafta chair Pippa Harris at the time.
Bafta's director of awards Emma Baehr confirms that theme as a key driver in the category's introduction. "Casting is directly responsible for bringing new talent into the industry and diversity to our screens," she says, referencing a topic that has become especially raw given the all-white list of 20 nominees across the acting categories in this year's awards. "So while crucial to a production's success, casting holds a lot of responsibility in a wider respect."
Baehr also points out that the casting director was the only head of department traditionally listed in a film's opening credits that did not have its own Bafta award category, adding that "the award has been on our agenda for a number of years". Following the lead of the Creative Arts Emmy Awards — which has been recognising casting since 1989, and now has four casting categories — and the British Independent Film Awards, the casting director's place in the Bafta spotlight has finally come. (Casting has also been added as a category to the Bafta TV Craft Awards.)
Award champion
Victor Jenkins, chair of the UK's Casting Directors' Guild (CDG), reveals some of the process that brought the change about. "We have had a lot of knockbacks over the years," he says. "It largely comes from people not actually understanding what we do."
Conversations escalated last year when Kate Buckley, co-founder of management and production company 42 and daughter of the late Mary Selway — the distinguished casting director in whose name Bafta's Rising Star Award was originally created — wrote a letter to the academy that was "signed by a bunch of very high-end actors advocating for this award."
Representatives of the guild met with Baehr and Bafta colleagues. "We sat down and explained what we did, and why it is a creative role," says Jenkins, adding: "It's collaborative, as is editing, as is costume design, but we're not facilitators as such."
Jenkins says Bafta acknowledged that the CDG staging its own awards — which it did for the first time in 2019 — also helped focus minds on the need to recognise casting. A second meeting involved about 15 casting directors and Bafta film committee chair Marc Samuelson to discuss how adding a casting category might work.
Bafta requires at least 100 members of any creative discipline to form a chapter, and at that stage there were only 94 from casting. In 2019, 24 casting directors were admitted as new members to Bafta, comfortably passing the threshold.
For the first year of the award, Bafta has opted to keep a relatively tight control of the process. Votes by chapter members create a shortlist of 10 nominees. A jury, which is predominantly made up of casting directors — alongside producers, directors, actors and agents — look at the supporting statements for these 10 titles, and then vote to determine the five nominees and choose a winner.
Jenkins suggests that historically, because the profession is female-dominated, it has been a victim of sexism. "People see it as a PA role, rather than a creative role," he argues. Victoria Thomas — one of this year's inaugural nominees for casting Quentin Tarantino's Once Upon A Time… In Hollywood — echoes that view: "As women, we're used to not speaking up as much as maybe some men would." She adds that the profession's origin as "the casting girl" at the studio has also perhaps stigmatised.
The secrecy of the casting process has also been a factor in the profession not being understood properly. Casting directors are privy to a lot of confidential information as a film is being financed, and understand the importance of discretion. "Our job is mysterious and behind-the-scenes, and people haven't always known where our job begins and ends and a director's job starts," says Sarah Crowe, nominated this year for casting Armando Iannucci's The Personal History Of David Copperfield. "It is very collaborative."
Nina Gold, a nominee this year for casting Fernando Meirelles' The Two Popes, echoes those comments: "The ineffable nature of how casting works is part of what has made it slow for us to get our recognition."
When submitting their statements for the Bafta, casting directors are asked to outline their "approach to new talent, diversity and representation", and all of this year's nominees say they take this responsibility seriously. Shayna Markowitz, nominated for casting Joker, acknowledges there might be a specificity of a role that limits options, but otherwise: "Always I'm looking to cast against type, or think about, 'Could this be a different gender or race than it's scripted?'"
In the US, Thomas has noticed a change in attitudes. "Where we might have been pushing forward more 10 years ago, and studios and networks were not quite ready for it, I've seen a big shift in the last five years," she says. "They're pushing for this now."
The nominees for Bafta's inaugural casting award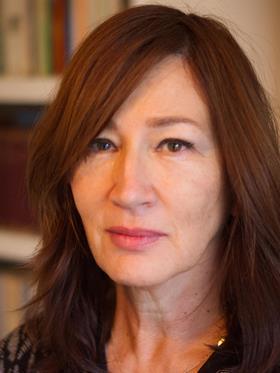 Sarah Crowe - The Personal History Of David Copperfield
Crowe, who began as a casting director for commercials, earned her very first film credit casting Armando Iannucci's contribution to 1999 portmanteau film Tube Tales. The pair have worked together ever since, and Crowe has cast Iannucci's features In The Loop, The Death Of Stalin and now The Personal History Of David Copperfield. She has extensive credits in TV comedy over the years, including Rev., The IT Crowd, Motherland, Mum and Iaunnucci's The Thick Of It.
The pair began talking about their latest film before 2017's The Death Of Stalin, and long before there was a screenplay — Crowe instead reread Charles Dickens' novel as she thought about the key roles. "Armando was always clear his adaptation was going to be quite different, and there would be a modernity to it," says Crowe. That modernity is reflected in the casting of Dev Patel in the title role. Colour-blind casting throughout the film — an approach pioneered in theatre — naturally followed from that choice, with actors chosen without regard to ethnicity, even when related to other characters by blood. "It was very freeing," she comments.
Crowe collaborated with London theatre company The Big House, which works with young people who have been through the care system or have been socially excluded, and cast two of the actors — Aston McAuley and Emeka Sesay — in small speaking roles. While McAuley already had representation, Sesay secured an agent off the back of the casting. "It is something I'm hugely proud of," says Crowe.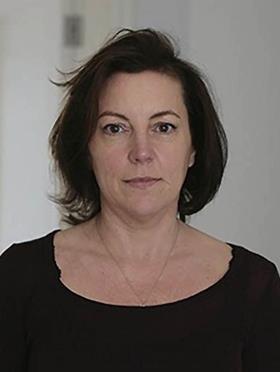 Nina Gold - The Two Popes
Gold had met director Fernando Meirelles in the past, but had never had the opportunity to work with him prior to The Two Popes. She also knew producer Tracey Seaward, and had cast The Theory Of Everything, scripted by Anthony McCarten, who also wrote The Two Popes.
"I came to the script thinking this is something I have no interest in," says Gold, regarding McCarten's screenplay about an extended conversation between Pope Benedict XVI, who wishes to abdicate, and Cardinal Jorge Bergoglio, the man he believes should replace him. "And I found myself incredibly surprised at how wrong I was to think that. What really attracted me was the hidden reality of real people inside these figureheads — turning them into flesh-and-blood humans with real-life stuff going on."
As a teenager, in her very first visit to the theatre, Gold saw Jonathan Pryce in a Royal Shakespeare Company production of The Taming Of The Shrew, "which blew my mind, and I've been obsessed with him ever since". More recently, she cast two TV films based on plays for director Richard Eyre — The Dresser (2015) and King Lear (2018) — both starring Anthony Hopkins, and was "overawed by his incredible talent and brilliance".
Since the film takes place in Argentina and Italy, collaborations with casting associates were vital — respectively with Javier Braier (Wild Tales) and Francesco Vedovati. Together, they cast around 40 roles for the film, including Argentina's Juan Minujin as the younger Bergoglio.
Backer Netflix did not intrude on the process, says Gold, but then they had little reason to. "They were very happy that we had Anthony Hopkins," she says, with reference to the 82-year-old star. "He really is the name in that age group, and he's brilliant and totally perfect."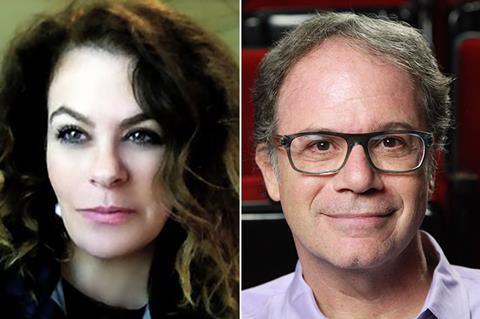 Francine Maisler & Douglas Aibel - Marriage Story
Noah Baumbach maintains bi-coastal relationships with his casting directors: since The Squid And The Whale (2005) he has used Aibel for his New York-set films; since Greenberg (2010) he has worked with Maisler on Los Angeles castings. The expertise of both casting directors came into play for Marriage Story, which required a large ensemble for the New York theatre company run by Charlie (Adam Driver); and also lawyers, TV industry professionals and family members for the Los Angeles-set scenes that focus more on Charlie's wife Nicole (Scarlett Johansson).
Aibel juggles his casting job with his role as artistic director of the off-Broadway Vineyard Theatre company, and explains he was "particularly sensitive to wanting to make sure the theatre company was portrayed accurately" and "not some satirical version". The roles are populated with the likes of Matthew Maher and Mary Wiseman — who will be familiar to New York theatre aficionados — alongside stars such as Wallace Shawn.
Baumbach had worked with several cast members before (Merritt Wever, who plays Nicole's sister Cassie, was in Greenberg), but the casting duo say he remains very open to suggestions. Maisler put forward Rich Fulcher to play the judge, having found him "hysterical" as a restaurant manager in Curb Your Enthusiasm. Lucas Neff, highly memorable in two brief scenes as the so-called 'flirty grip', won his part through the regular audition process, having been submitted by his agent.
Despite being based on opposite coasts, the casting directors insist the process is very collaborative, between each other and with Baumbach. "The three of us have the same taste in actors, and in sensibility," explains Maisler. Both casting directors were involved in the search for one particularly crucial piece of casting: Charlie and Nicole's young son Henry, who has a significant presence. Although Baumbach quickly zeroed in on Azhy Robertson, the actor engaged in extensive auditioning and improvisation. "It gave Noah the opportunity to really gauge this young boy's ability to rehearse and take direction and interact with professional actors under highly charged material, which he did very well," says Aibel.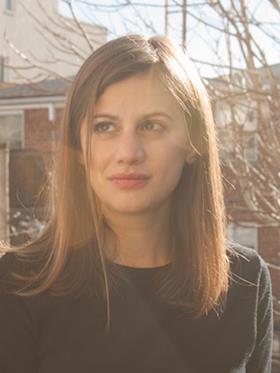 Shayna Markowitz - Joker
Among the inaugural Bafta casting nominees, New York-based Markowitz is the relative newcomer — having gotten her start 13 years ago as assistant to casting director Debra Zane, and her first credit as casting assistant on Guillermo Arriaga's The Burning Plain in 2008. She landed Joker following a conversation between her agent Shauna Perlman at CAA and producer Emma Tillinger Koskoff. She was invited to meet director Todd Phillips, and they clicked.
"Getting the call and hearing it's Joker, and then reading the script, I very quickly forgot it was Joker," says Markowitz. "It didn't feel at all like a [comic-book] movie. Right away, I got a sense of the tone of the world Todd was hoping to build. He wanted to create this new world of Gotham with a realness of character, and to have every actor feel like a real person in the story."
While Joaquin Phoenix and Robert De Niro were attached when she boarded, Markowitz's proximity to the New York stage served her well as she filled out the rest of the cast. One is Sharon Washington, the social worker who shares scenes with Phoenix — she has appeared in screen roles for three decades, but is more recognised for her theatre work. "That's what was so special," says Markowitz. "Every scene is populated with these great New York actors that maybe not everyone is familiar with."
One role that presented a casting challenge was that of Gary, a former co-worker of Phoenix's Arthur Fleck who visits his apartment and faces difficulty fleeing due to his short stature. The casting team performed outreach in the US, Canada, Australia and UK looking for the right actor, and found him in the UK's Leigh Gill, who is four-feet tall. "There aren't that many actors that I already knew that meet that specificity [of the role]," says Markowitz. "Leigh's audition really stood out."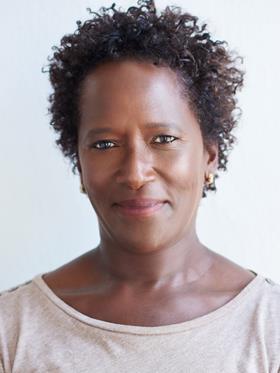 Victoria Thomas - Once Upon A Time… In Hollywood
Thomas first met Quentin Tarantino when she was invited to his house to discuss casting for his 2012 feature Django Unchained. A casting director whose credits date back to Alex Cox's Repo Man in 1984 — she and Cox were fellow students at UCLA film school — Thomas has worked for signature filmmakers including Tim Burton (on Edward Scissorhands, Ed Wood and Mars Attacks!) and on several films starring Denzel Washington, including his own feature Fences.
Thomas has now cast the last three films by Tarantino, following Django Unchained with The Hateful Eight and Once Upon A Time… In Hollywood. For the latter, the director had already started conversations with Leonardo DiCaprio and Margot Robbie, while Brad Pitt was one choice he had in mind to play stunt double Cliff Booth. "We had conversations about a couple of different actors," says Thomas of the latter role. "He [Tarantino] met them, and we just kind of talked it through."
Thomas says they did not feel pressure from backers Sony Pictures to cast big names, but Tarantino "is aware of wanting people to go see his movies, and he is aware of actors who have screen presence and who are movie stars, and if they fit those roles, all the better". The aim was "to cast someone who would be exciting, and not just a name for a name's sake or to bring in a certain amount of [financing]".
To cast more than 100 speaking roles, Thomas and Tarantino combined what the former calls "traditional" and "untraditional" approaches — the latter including casting crew members in certain roles, and actor Ramon Franco in four different parts, including the cinema manager.
Thomas had cast some of the actors before: Margaret Qualley, who plays hitchhiking Manson family member Pussycat, appeared in HBO supernatural series The Leftovers. In the case of Austin Butler, who makes a big impression as Manson follower Tex Watson, Thomas knew the young actor from his teenage roles on screen, but her interest grew after he acted alongside Washington in The Iceman Cometh on Broadway. He has subsequently been cast as Elvis Presley in Baz Luhrmann's upcoming film about the singing legend.