Kosovan director Blerta Zeqiri is attending Tallinn Black Nights Film Festival this week where she is world premiering her debut feature The Marriage. The film has received strong word of mouth from audiences and attending industry since its first screening. Paris-based Wide Management is handling sales.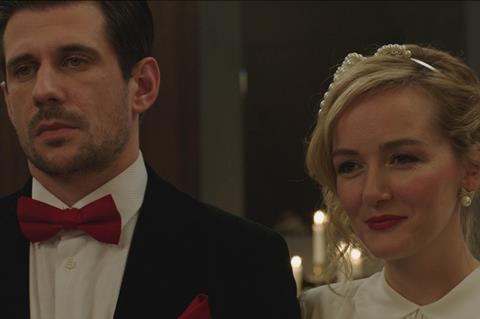 Zeqiri previously directed short film The Return, which won Sundance's Short Film Jury Prize for international fiction as well as Sarajevo Film Festival's top prize for short films in 2012.
Kosovo-Albania co-production The Marriage tells the tale of a couple in Kosovo capital Pristina who are set to be married. However, the husband harbours a secret – he is in love with his male best friend.
Zeqiri discusses the growth of the embryonic film industry in Kosovo, the country's attitude towards homosexuality, and opportunities at home and abroad.
The Marriage tells the story of a husband to-be who holds a secret from his wife - that he is in love with his male best friend. Where did the idea come from?
I've been thinking about doing something on the subject of same-sex relationships for a long time, it's a complicated issue in Kosovan politics and society.
It doesn't make sense that anyone could forbid love. One of my friends who was married and had two kids found out that her husband was gay, she was devastated. Another friend of mine, who is gay, was very open about his sexuality – he was getting badly treated so he was considering entering into a fake marriage or leaving the country.
I've been working on this film for five years now, and in that time I have seen improvements [in attitudes towards sexuality] in Kosovo.
How did you get the project off the ground?
Initially, me and my producer (Kreshnik Keka Berisha) worked without funding while we developed the screenplay. Our first grant came from the Kosovo Film Centre, they gave us production funding which was about 30% of what we thought we needed. The rest of the funding came from the Albanian Film Centre – in total we only managed to raise about 50% of what we wanted, which was around €200,000. Everyone had to work cheaply.
We developed the project through Connecting Cottbus In Germany, Kosovo festival PriFest, followed by Karlovy Vary's works-in-progress programme.
How did sales agent Wide Management get involved?
One of the programmers at Sundance, where I won the Short Film Jury Prize with The Return, put us in contact with Wide. We were in discussions with several companies but Wide fell in love with the project and we fell in love with Wide.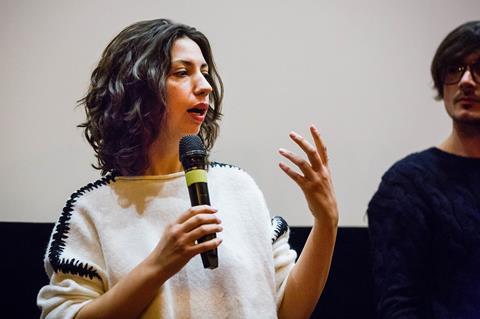 The film industry in Kosovo is very new – what's the current situation?
It's just getting started. Kosovo makes about three or four films a year. Five to ten years ago, it was very difficult, but now our film centre has worked a lot on improvements. We also have international friends who come to shoot in Kosovo because they think it works well and also its very cheap, including two UK filmmakers who have made short films there - Daniel Mulloy's Home, which won the 2017 short film Bafta, and Jamie Donoughue's Shok, which was Oscar nominated in 2016.
You sound very optimistic about the future of the country's film industry…
The new management at the film centre have changed everything, they've opened doors. They give smaller amounts of money but they give opportunities to more filmmakers – they have also given around 50% of funds to women filmmakers. A lot of amazing films are going to be coming from Kosovo in the next few years, many of which will be directed by women and have representative female characters.
When and where did you shoot The Marriage?
We shot two years ago in Pristina for 24 days. The filming was during the winter, it reached minus 20-degrees Celsius some days, which was very difficult for the crew. Our DoP/camera operator's toes froze, they were blue for a week and we were afraid they wouldn't come back.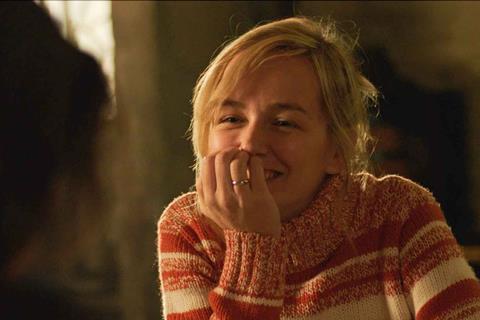 What are the facilities and crew like in Kosovo?
We don't really have any facilities for production. The crew is amazing. We used an entire team of Kosovans with two Albanians.
It took two years to complete the film after shooting…
The production budget had run out, so we had to edit the film at home while also working on other jobs.
What are the distribution opportunities in Kosovo? I hear there are very few cinemas.
Last year, a five-screen Cineplex opened in Pristina. It's working very well, the reports are that it sells the most tickets in the Balkans – going to the cinema is the new thing. But still, it's very limited, we will try to find alternative ways to bring the film to our local audience.
Do you intend to continue working in Kosovo?
I would love to, particularly if I can do co-productions. I have been considering doing an English-language film with English actors and that could be made in Kosovo, it's not impossible. I have several projects that I am considering.