As TV festivals Series Mania and Canneseries go head-to-head again this spring, can film and TV professionals keep pace with this proliferation of TV-focused events?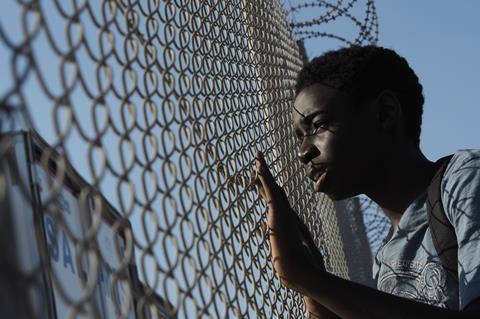 Rival French TV festivals Series Mania (March 23-30) in the northern city of Lille and MIPTV's Canneseries (April 5-10) kick-off within a week of one another this spring in an already busy time on the film and TV festival and market circuit.
Launched in 2010, Series Mania is the more established event of the two. It decamped to Lille from Paris in 2018 as part of a state-backed revamp and expansion to make it France's main TV festival. Dovetailing with MIPTV, Canneseries was launched last year by MIPTV organiser Reed Midem and French pay-TV giant the Canal Plus Group, partly in response to the city of Cannes losing its bid to stage the state-backed event.
As the lines between film and high-end TV drama continue to blur, professionals attempting to straddle both worlds often feel compelled to squeeze in these new meetings alongside traditional fixtures. But they admit it is a juggling act.
"Now that I'm doing TV as well as film, I could be travelling all year round from one festival to another," says Norwegian producer Sigurd Mikal Karoliussen. "You have to be selective."
Series Mania and Canneseries are among a proliferation of standalone TV festivals and TV-focused sidebars within film festivals and TV markets dedicated to developing high-end drama and showcasing hot series on the big screen.
Other rising stars in this fast-evolving space include Berlin International Film Festival's Berlinale Series and Drama Series Days in February; Séries Series in Fontainebleau outside Paris in July; Toronto International Film Festival's Primetime programme; and MIA/TV in Rome in October.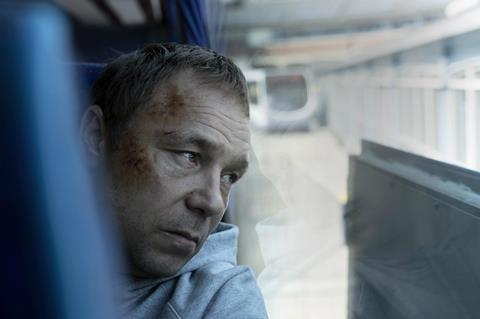 Karoliussen, whose film credits include documentary Magnus and family film Journey To The Christmas Star, is attending Series Mania this year with his first foray into high-end drama Twin. The suspense drama, starring Kristofer Hivju (Game Of Thrones) in the roles of identical twins with opposite personalities, is premiering in competition alongside nine other shows including US thriller Chambers, starring Uma Thurman, and Shane Meadows's The Virtues.
He suggests that simply being selected for Series Mania competition has already boosted interest in Twin, regardless of whether it wins the top prize. "As soon as the news went up, we started being contacted by the press and potential partners," he says. "It was kind of amazing how much attention it got."
Series Mania also played a key role in getting the show off the ground when Karoliussen was first trying to break into TV drama and pitched it at the event's Co-Pro Pitching Sessions in 2017.
"We got 50 meetings and were sitting in back-to-back, 15-minute meetings for two days. It was exhausting but exciting to discover that there was interest outside the Nordic region for the project," he says.
The slog was worth it. The project caught the attention of Danish sales company Trust Nordisk — which is selling the show — as well as a slew of potential buyers.
Karoliussen is among a rising number of film producers using these new TV co-production events to segue into TV, and this year's Series Mania Co-Pro Pitching Sessions features projects from a number of feature film producers.
They include Israeli producer Shlomi Elkabetz (In Between) with The Dreamers; compatriot producers Saar Yogev and Naomi Levari of Black Sheep Productions (Fig Tree, Chained) with Capital Punishment, about a female ultra-orthodox detective; and Italy's Indigo Film, long-time producers of Paolo Sorrentino, with Gymnasts.
MIPTV and Canneseries' corresponding event In Development includes Moroccan director and producer Nabil Ayouch's first foray into high-end TV, the upcoming thriller Black-Out.
Black Sheep Productions arrives at Series Mania fresh from Berlinale's Co-Pro Series where it pitched another show, In A Heartbeat, about two women connected through a heart transplant. Co-chief Yogev says such events are good for shining a spotlight on new projects but are not the endgame. "It's only the beginning of a long journey and, in some cases, these platforms can confuse creators, especially if they are first-timers," he says.
Event targeting
The jury is out on which of these events will prove the most effective in the long run. Karoliussen suggests the key is to pinpoint the most pertinent event for each stage of a project's development.
"I was working it out as I went along but I found Content London was good for financing, Séries Series for the early development stage and the MIPs were of course about selling," he says. "I feel like Series Mania is the most prestigious competition in Europe right now but then Canneseries is in its early days, so that could change."
It is not just independent producers who are embracing these new TV events. Their rise is broadly welcomed by production and distribution professionals across the high-end TV drama chain.
"We're an industry that depends on networking and personal relationships and having these meeting points throughout the year is incredibly important, but you have to prioritise, otherwise you could be travelling every week of the year," says London-based Carlo Dusi, executive vice president of commercial strategy, scripted at Red Arrow Studios International.
The company takes a team-based, considered approach to ensure it has a strategic presence at key events across the year. "We identify as a team what each event brings to the table. Series Mania delivers on the European and local-language side, for example, while events like Content LA can offer a different type of exposure to US operators," Dusi explains.
He is not attending Series Mania because his current focus is on getting the English-language projects on Red Arrow's development slate off the ground and he felt the event would not fit his present aims. Dusi will be attending MIPTV and Canneseries instead. "But our acquisition colleagues are going and they have a clear brief on what we would like them to track on our behalf," he notes.
Although Dusi believes the proliferation of co-production events and screening showcases has made the job of selecting and packaging projects more complex, he applauds the development. "There is something quite democratic about the fact that the market is opening up so that everyone with a solid idea and sufficient elements to take it to the market gets a chance to be heard," Dusi says. "That's not a bad thing, especially here in the UK, where there was a sense that broadcasters only worked with certain writers and producers and that the ranks were closed."
Launch promotion
Emmanuelle Guilbart, joint CEO and founder of Paris-based high-end drama financing and distribution company About Premium Content (APC), says the new co-pro events have formalised and streamlined an activity that was already taking place on the fringes of markets such as MIPCOM and MIPTV.
"We used to meet in cafes but these events are ideal. They allow you to meet a bunch of potential partners and also gauge the international interest in a project," she says. APC premiered Welsh thriller Keeping Faith at MIPTV last year with star Eva Myles in attendance and is planning a similar operation with Canadian police thriller The Murders, starring Jessica Lucas, this year. The company also launched Dutch crime drama Fenix at Series Mania in 2018, and French missing person thriller The Forest in 2017.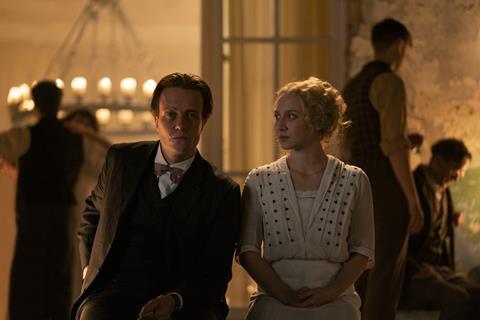 The co-pro events have proven rich acquisition hunting grounds for APC in recent years, with Series Mania finds including family drama Banking District and the second season of Keeping Faith.
Guilbart notes, however, that the cluster of key European events in the spring is problematic, especially now that series are coming down the pipeline throughout the year. "Within the space of a month-and-a-half there is Berlin, Series Mania and Canneseries, and then there are very few places to world premiere a series if it comes to completion later on," she says.
Beta Film managing director Moritz von Kruedener says the proliferation of TV-focused events is a reflection of the changes afoot in the film and television scene. "They are a natural development of how content itself has developed in recent years," he says.
Beta Film is active at these new events on a number of levels. It recently acquired the Austrian gangster drama Big Bones after it was pitched at Berlinale's Co-Pro Series, where it won the top prize. "We follow pitching sessions and case studies at major markets closely, keeping track of the productions coming up," says Von Kruedener.
The company also uses these events to develop and promote upcoming series to which it is attached, either as producer or sales company. "At Series Mania, there will be a case study for the first-ever Eastern European transnational production, The Pleasure Principle," he says, referring to Dariusz Jablonski's Odessa-Warsaw-Prague-set crime tale.
At MIPTV, Frank Doelger, executive producer of Game Of Thrones, will present his new show The Swarm, to which Beta Film is also attached, within the framework of the In Development event.
While the jury is out on which TV events will become pre-eminent in the long run, high-end drama professionals are unanimous on how a big-screen premiere is one of the best ways to launch a show. "At a time when there are more and more series, a festival-style launch can help distinguish a show," says Guilbart.
Von Kruedener concurs: "In today's landscape, these platforms, be they long-established or fairly new, are a way to cut through the noise."