Former child actor Ke Huy Quan put his Hollywood dreams on hold for decades due to the paucity of Asian roles. The Oscar-nominated Everything Everywhere All At Once star tells Screen about his remarkable return.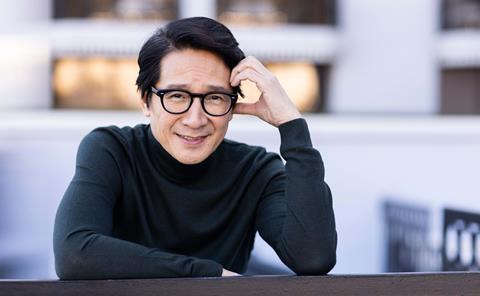 Ke Huy Quan's career began, aged 12, with a starring role opposite Harrison Ford in Indiana Jones And The Temple Of Doom, followed by another in The Goonies. "Then it was downhill from there," muses the Oscar-nominated star of Everything Everywhere All At Once during a trip to London in early February. "You would think after I did those two big movies, I would have an amazing career. After that, the opportunities got fewer, and the wait time longer. I was still working, but once a year, or once every two years. And the roles got smaller. It was alright when I was in high school, but once I graduated and wanted to do it full-time, it became difficult."
In 1993, less than a decade after playing Short Round in Temple Of Doom, Quan got a call from his agent having not worked for more than a year. "He said, 'There's this little role. It doesn't have a name. You play a Viet Cong, and it has two lines.' I walked into the casting director's office and there were 30 other Asian actors waiting to read. I did my thing. I went home. I waited an entire week. The phone didn't ring. I called my agent and said, 'Have you heard back?' He said, 'No, it's most likely they've moved on.' I remember sitting at the edge of my bed, completely frozen. I couldn't even get this tiny role. The future looked very bleak."
Quan — who was born in 1971 in Vietnam to Chinese parents and spent a year with his family in a Hong Kong refugee camp before arriving in the US in 1979 — gave it two more years. Then, at 23, he quit acting, blaming himself for his lack of success. "I was raised in a very traditional Chinese-value family, to never blame anybody but yourself," he says. "So, I thought I wasn't tall enough, I wasn't good-looking enough, I was not a good enough actor. I didn't have the maturity to think they were just not writing roles for Asian actors. I thought if I were six-feet tall, I would be a working actor. If I had the traditional training… All these insecurities started flooding my head and I thought I was the problem. It was a painful period, and I was so lost. I was confused, I was miserable, I was very dispirited."
Not knowing what to do next, Quan went to community college in Los Angeles before enrolling in the University of Southern California's film school, where he finally found his footing. "I was surrounded by people who shared the same passion and we spoke a common language," he says. "My appreciation for movies started to expand. I was hoping I could continue to make movies, just in a different capacity."
On graduation, Quan was contacted out of the blue by Hong Kong director/stunt co-ordinator Corey Yuen (The Transporter), who said he was doing "a little movie in Toronto and would I like to join him?"
"It was X-Men," says Quan, who started as an assistant fight choreo­grapher. "He took me under his wing and we did a number of movies together, a couple of television shows. Then I went to Hong Kong and did some movies for him." It was there that Quan fell in with Wong Kar Wai, working with the In The Mood For Love director for several years, going between the US, Hong Kong and Shanghai, where he met his wife. "I wore many hats. I was an assistant director on 2046. He had a three-picture deal with an American studio and wanted to make an English-language movie, so I was assisting him on that."
Passion reignited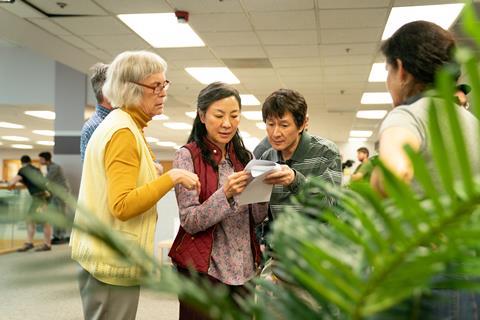 In 2018, Quan's life took yet another turn after he saw Crazy Rich Asians starring Constance Wu, Henry Golding and Michelle Yeoh. "I was sitting in the theatre, fantasising, wishing I was up there with them," he recalls. Quan began to entertain the idea of getting back into acting, realising that Hollywood had changed since he had last acted and there were now roles for Asian performers.
"It wasn't like one day I woke up and wanted to be an actor," he explains. "It was a conversation I had with my wife over an entire year. When I first brought it up, I was maybe 48, and she was taken aback. Then she was very supportive, but warned me, 'Ke, are you willing to go out there and audition again and again and get rejected again and again?' That scared me. I started to have reservations. But I was afraid I would turn 60 or 70 and have huge regrets of never giving this dream a chance; that fear overwhelmed any fear I had coming back."
He called up an agent friend and told him, "I want to be an actor again." Two weeks later, Quan was asked to audition for the role — or rather roles, plural — of Waymond Wang in multi-versional action-comedy Everything Everywhere All At Once by its writer/directors Daniel Kwan and Daniel Scheinert (aka the Daniels). They had seen a joke on Facebook with a photo of Democratic presidential candidate Andrew Yang and the caption 'Short Round is all grown up and he's running for president'. "That triggered the Daniels to go online and search how old I was and what I was doing."
They sent Quan the script. "I loved it instantly and I felt Waymond was written for me," he remembers. "Then reality set in. But I wanted this role so bad. I hired an acting coach to prep me for the audition and went in. I hadn't set foot in a casting director's office for more than 25 years. I was nervous, but as I started the Daniels were throwing directions out at me. 'Ke, try this, Ke, try that, Ke, look this way.' That was how [Steven Spielberg] would direct me, throwing directions as the camera was rolling. All those wonderful memories came flooding back and I was a kid again. I felt alive, and I was so happy."
But nothing happened for two excruciating months. "Every week I would call my agent and I say, 'Have you heard?' Again, I was sad. I was dispirited. My wife kept saying, 'Ke, don't worry. You will get this.' I didn't believe her."
Eight weeks passed before he got the call that the Daniels wanted him to audition for a second time. A week later Quan had the job. "Prior to the first day, I hired an acting coach, a voice coach, a dialogue coach and a body movement coach, which helped me create these different characters."
Working with three generations of Asian talent in Stephanie Hsu, Michelle Yeoh and James Hong was, says Quan, "one of the best experiences of my life" — but then there was a big delay between the spring 2020 shoot and Everything Everywhere's US theatrical release via A24 in April 2022, while the Covid pandemic raged and Quan's acting career was still very much in the balance.
"I couldn't get a job. I was auditioning but nobody would hire me," he says. "I was so afraid I was about to lose my health insurance because I couldn't get one single job. And sure enough, 2021 came and went without one job and I lost my SAG health insurance. I was so desperate I called my agent, begging him to find me a job. And still nothing. All those fears, all those frustrations I had when I was younger, I was experiencing all over again."
A career reborn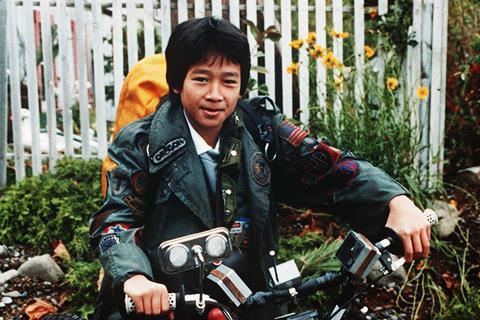 When Everything Everywhere was finally released, the first person to call was Marvel's Kevin Feige, offering him a role in season two of Loki, which filmed in London for four months last year. "I was so relieved. I was like, 'I can do this.' Filmmakers, producers do want me. The movie changed my life and people are reaching out." Quan has also filmed Disney+ show American Born Chinese, reuniting with his Everything Everywhere co-stars Yeoh and Hsu, while the film itself has grossed more than $100m worldwide and received 11 Oscar and 10 Bafta nominations, including best supporting actor for Quan who won the Golden Globe last month. As comeback stories go, this one would be hard to eclipse.
"I never thought I would be nominated for an Oscar," says Quan. "When I decided to do this again, I didn't know what the audience would think. The last time they saw me, I was a little kid, now I'm a middle-­aged man. Since the movie came out, they have been so positive and kind. I have been overwhelmed, feeling all the love the audience have, not only for me but also our movie. I just wanted to act again. I wanted to step in front of the camera and do what I love that I didn't get to do for many decades. All of this was beyond anything I could have ever imagined."
That included reconnecting with Temple Of Doom director Spielberg and star Ford. Quan met the latter when both were at Disney D23 promoting new projects — Quan for Loki and Ford with Indiana Jones And The Dial Of Destiny — and a photo of the pair hugging went viral.
"It had been 38 years since I've seen him. I was so nervous. I didn't know if he was going to recognise me. Walking up to him, my heart was pounding," recalls Quan, his eyes welling up at the memory. "When I got close, he turned, saw me, and said, 'Are you Short Round?' I was so emotional he recognised me. I was transported back to 1984 when I was a kid. We had this wonderful conversation. Afterwards, we gave each other a big hug and snapped that picture."
For now, Quan does not have anything new lined up, determined to enjoy the awards-season ride to its fullest. "This is such a special moment in my life," he beams, still not quite believing it.
"I told my agent I don't want to do anything yet. I met James Cameron recently, and he was so kind and generous. He said, 'Ke, enjoy this, don't take things too seriously. Be in the moment. Take it all in.' I'm heeding his advice. I wake up every morning thinking this is all a dream."