Dark drama The White Tiger brought together longtime friends — author Aravind Adiga and filmmaker Ramin Bahrani — for their first collaboration, set against India's deep class divides. Screen talks to the pair and creative partner Priyanka Chopra Jonas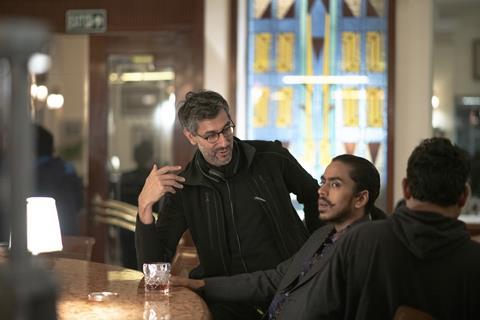 Given the two have been friends since attending the same university in the US more than 20 years ago, it seems surprising that Iranian-American writer/director Ramin Bahrani has not made a film of Indian author Aravind Adiga's 2008 novel The White Tiger before now.
The book was, in fact, dedicated to Bahrani, because "it wouldn't have been written without his support over many, many years", says Adiga. "Ramin was always a sort of literary mentor [to me]. He encouraged me to stick at it and he read early drafts of The White Tiger."
Bahrani says he had long wanted to make a film version but even when the book was published and won the prestigious Booker Prize for its sharp take on modern India, "it seemed very daunting. At that time, I was making pretty small-budget independent films, so how would I launch a movie of that size and scope? I didn't even think that, creatively, I would have been able to tackle his brilliant novel."
It took a shift in the dynamics of the global film industry, and the progression of Bahrani's career from his acclaimed 2005 debut Man Push Cart to bigger projects such as 99 Homes, to change things. When Adiga brought up the idea of a film version with his friend a few years ago, Bahrani felt "the world was ready".
"Streamers were ready to back big‑budget movies in countries other than America that didn't star white people," says the filmmaker.
Bahrani began work on a script while teaming up as a producer with Mukul Deora, the Indian musician and filmmaker who had optioned the novel, and securing the backing of Netflix, which is making a big push into the Indian market.
The themes of the novel — the story of Balram, a poor villager employed as the driver-servant to a rich Indian couple who eventually, and brutally, breaks out of his meta­phorical cage — were familiar for a filmmaker whose work has often dealt with underclass characters and the economic forces that affect them. And though he was not at first familiar with the story's setting, New York-based Bahrani, who had lived in Iran for three years after college, says he felt "very at home" when he took a research trip to India.
Fear factor
It was the tone of the book, a darkly funny satire narrated by its central character, that presented a challenge. "I don't want to say it scared me, but it did a little bit," admits Bahrani. "I just jumped at it with the creative team, trying to figure out how to match that tone, the humour and the pace." (Adiga, who made a failed attempt at scriptwriting as a student, says he "stayed out of it. I didn't meddle or interfere in any way.")
Bahrani's on-the-ground research influenced his approach to casting as well as his understanding of the setting. "There were conversations with some big-name actors in the western South Asian diaspora," says the director of the role of Balram. "Actors that I love and want to work with. But the more time I spent in India meeting drivers, the more I felt the lead should be played by an Indian who lives in India, and preferably someone who was a newcomer and was hungry the way Balram is."
When young actor, singer and songwriter Adarsh Gourav auditioned for the role, the director "loved him immediately. He has a smile that draws you in — and when he's not smiling, you're a little bit concerned. He's got that duality."
For the other two main roles, both fleshed out during the adaptation process, Bahrani turned to actors already familiar to India's massive film fanbase and becoming known elsewhere.
Rajkummar Rao, the Bolly­wood star of mainstream hits such as Stree and India's 2018 Oscar entry Newton, took the part of Ashok, Balram's cool-looking but flawed master. And the role of Pinky Madam, Ashok's independently minded wife, went to Priyanka Chopra Jonas, the hugely popular Indian name who has acted in and produced a string of films in her home country and is breaking through in Hollywood with projects such as TV series Quantico and feature Isn't It Romantic.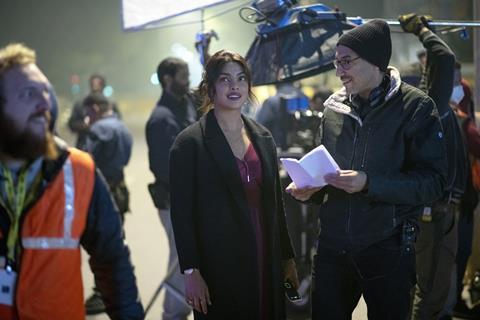 An admirer of Adiga's novel, Chopra Jonas initially wanted to become involved behind the scenes to draw attention to the project as a mainstream film with a story and cast from an underrepresented part of the world (her final credit is as executive producer as well as star).
"I haven't seen enough South Asian representation since I started working in Hollywood five years ago," she says. "You don't see fully South Asian mainstream movies and this is a fully South Asian mainstream movie. South Asians are one-fifth of the world's population and you don't see that in entertainment."
When she read the script, however, Chopra Jonas — whose upcoming acting projects include The Matrix 4— saw an opportunity in the role of the ambitious, Americanised Pinky. "I was looking for a really immersive experience as an actor," she explains, "because in my work in the US I've never really been able to display my chops."
To shoot The White Tiger, Bahrani took a few key personnel — Italian cinematographer Paolo Carnera, US production designer Chad Keith, an assistant director, a Steadicam operator and a digital-imaging technician — to India to work with a typically large local crew.
Compared to filming in the US, the director says, shooting in India is "a bit more uncontrollable. If you try too hard to prepare, the country wriggles around you, it stampedes in any direction it feels like. So you just accept that as early as you can, and then it offers you endless gifts."
Post-production was underway in New York when the pandemic hit, forcing Bahrani to complete the film while communicating remotely with his editing team, a process that robbed him of the feedback he normally values.
"I couldn't bring people in to feel their reactions, which is so helpful in the edit process," he recalls. "You could send links to your friends and they would watch and tell you what they thought, but you couldn't be with them and feel the energy in the room. To this day, I've never seen the finished movie with an audience or with my actors."
Plenty of people have, apparently, seen the film in homes around the world. According to Netflix figures tweeted by Chopra Jones, The White Tiger, two weeks after its January 22 global release, was the streaming service's top film in 64 countries, with 27 million households being projected to have watched it in its first four weeks online.
Now Bahrani — currently shooting a feature documentary "about the inventor of the modern-day bulletproof vest" — and Adiga, who lives and works in both India and Australia, have parlayed The WhiteTiger's success into another collaboration.
Netflix has announced an adaptation of the author's 2020 novel Amnesty, with Bahrani on board to write the script and direct as well as produce with regular partner Bahareh Azimi and Hyde Park Entertainment's Ashok Amritraj.
In a streamer-dominated industry that thinks more globally than ever, Amnesty — about an illegal immigrant in Australia who has information on the murder of one of his employers — might make it to screen faster than The White Tiger did.
The film, though, is likely to be another reflection of a longstanding friendship between author and filmmaker since the book, according to Adiga, "evolved in the course of discussions with Ramin over many years".