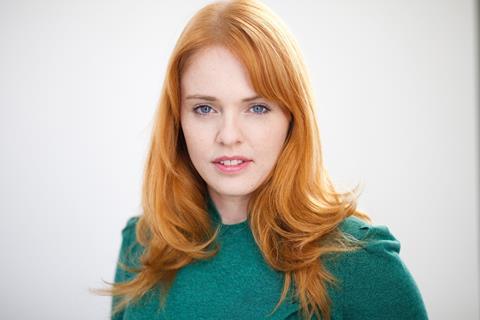 An impoverished corner of Kentucky is an unlikely place to have an impact on Israel. However, as Maya Zinshtein reveals in her documentary feature, 'Til Kingdom Come, evangelical Kentucky pastors waiting for the return of the Messiah are fervent supporters of Israel. They are Trump voters. Their congregations raise huge amounts for Israel and have a direct influence on contemporary politics in the Middle East.
Israeli documentary maker Zinshtein is an investigate journalist as well as a filmmaker. 'Til Kingdom Come is her second feature after Forever Pure in 2016 about an Israeli football team that signed two Muslim players, causing uproar among its fans. Forever Pure was executive produced by the award-winning UK producer John Battsek who has now produced 'Til Kingdom Come with Zinshtein and Abie Troen.
'Til Kingdom Come premiered online in Israel at the DocAviv Film Festival in September. It has provoked a huge debate in the country. "Maybe it sounds naive but I do not think we should have such an external influence in our lives," says Zinshtein. "By bringing this to public awareness, maybe I can make this influence become smaller…[Maybe] next time Israeli politicians will think twice before hosting [US] evangelical representatives in our Parliament. At least people [might now] see the complexity of this bond."
It has since screened at various online festivals in the US including Chicago and Denver and is now being showcased in the Best of the Fests section at IDFA. Met Film Sales is handling international sales.
How did you discover this story?
Even for people in Israel, it's not a very well known story. I was asked to help on another project in which the evangelicals were part of the story. I started to read about it. What struck me was their involvement on the political level. I was shocked an external power has such a huge influence on our politics and with the fact that nobody here [in Israel] actually talks about it. When I first came across the story, it was July 2017, before Trump started to do anything in the region. But it was very clear there was a president in the United States who had got his power from the evangelicals and he had promises that he gave them.
What was the next step for researching the film?
I got in touch with all the people here in Israel that were the Jewish part of this bond. I didn't just want to make a political documentary with a bunch of people who will sit and tell how terrible it is. I am a big verité fan. I like it when the story tells itself. It's a risky business, the verité style, because it relies on subtext and we are living in a world of texts with exclamation marks.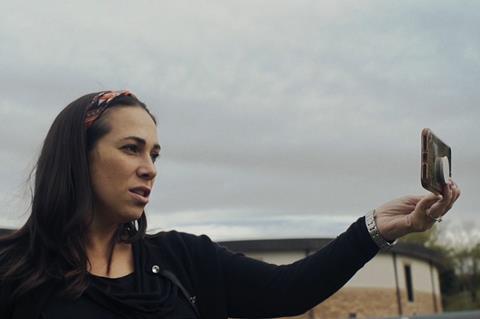 Did you shoot a lot of material?
We had 100 shooting days. To find this intimacy with these characters was a huge part of the process. Even though politics had dragged me in, I wanted to tell the story of people donating money in Kentucky in a small town and eventually they are moving the [US] embassy [to Jerusalem] and influencing the lives of Israelis and Palestinians.
What did you make of Kentucky and the evangelists?
There's something amazing about this community. We all have a family, bigger or smaller; we have friends. But most of us, we don't have a community. I am an immigrant [from Russia] and I arrived in a kibbutz when I was 10, also a small community. I was never accepted. I constantly tried but I really failed. As an immigrant, your roots are cut and you are starting from scratch. These communities really fascinate me. I can see the power of belonging to something much bigger than you and your family. Definitely, for [producer] Abie and myself, there was something really powerful in being there.
Did the evangelicals like you because you were an Israeli?
They have a huge Israeli flag in front of their church. One hundred percent of people there had never met one Israeli. Most of the community knew us because we were filming in the church. You'd go to buy something in Walmart and people would just approach you and tell you how much they love you. As a Jewish person, I think it is very dangerous when somebody loves you just because you're Jewish because the other side of this coin is that somebody will hate you just because you are Jewish.
It was like landing in a different world. But they were opening their houses for us. They were really lovely people. I hope people who watch the film can see this as well. It is a very warm community.
How did you start working with Oscar-winning UK producer John Battsek?
John is known for his love for football and for his interest in the connection between politics and sport. [Forever Pure producer] Geoff Arbourne just wrote to him and sent him the trailer. He said yes [to being an executive producer of Forever Pure] He's a brilliant producer and his gut feeling is always right. He has this enormous experience. He was able to see things with more perspective. Every time that John watched cuts, he came with very smart ideas. I am not dealing with easy topics and my films never have easy paths.
What is next for you?
I have said that after this one I want to make a film about butterflies. Nobody actually believes that I will. John said to me "maybe butterflies and tigers, Maya." I still have this dream to make something that will be easy.