Six leading figures in UK independent film debate the key issues of a challenging year, from investor appetite and the insurance conundrum caused by Covid-19, to pre-sales, Brexit and beyond.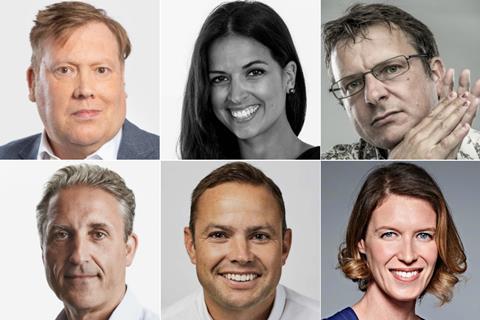 Eight months after the Covid-19 pandemic first began to force lockdowns across Europe, including in the UK, Screen has canvassed opinions from six industry figures on the state of affairs in the UK film-financing landscape.
Topics discussed include how the pre-sales market is functioning, the effect of the production restart scheme, the challenges of Brexit, the way the Enterprise Investment Scheme (EIS) is working, and any potential upsides for the UK industry post-coronavirus.
The contributors
Stephen Bristow, partner, Saffery Champness
Working in the media accountancy firm's film and television unit, Bristow has been involved in policy development for independent UK film and television, including co-authoring the case for extending the tax relief to high-end TV.
Sarah Lazarides, partner, Harbottle & Lewis
Lazarides advises on a range of commercial issues around development, production, distribution and exploitation of rights for clients including major studios, streamers and multiple independent film and TV producers.
Phil Hunt, co-managing director, Head Gear Films
Through Head Gear, Hunt is one of the UK's most prolific providers of production services and debt finance, investing in more than 300 feature films in the last decade. He is also managing director of Bankside Films and Bohemia Media.
Jim Reeve, chief executive, Great Point Media
Reeve has 25 years' experience in the development, production, financing and distribution of film and TV projects, and has worked extensively in Enterprise Investment Scheme (EIS) and Seed Enterprise Investment Scheme (SEIS) businesses.
Paul Hillier, director, film and television practice, Tysers Insurance Brokers
In his role at independent insurance broker Tysers (formerly Integro), Hillier provides advice on insurance and risk management for independent film and TV productions. His regular newsletter on all things Covid‑19 and insurance related is followed keenly by UK producers.
Nicky Bentham, producer, Neon Films
Bentham's most recent production The Duke premiered at the Venice Film Festival in September. Financed by Pathé, Ingenious Media and Screen Yorkshire, it will be released in the UK in spring 2021. Bentham is also co-chair of Pact's film policy group.
What is the investor appetite for independent film and how has that been affected by Covid-19?
Paul Hillier: I don't think there is a lack of appetite, or lack of finance available, due to Covid-19. With the public funders, BFI, BBC and Film4, screen agencies, banks, financiers like Head Gear, Great Point and Ingenious plus private equity, there is money there to invest. The fact they've now got the comfort that their money is going into a project that is insured [through the production restart scheme] is definitely a good thing. I would say there is a concern with the impact corona­virus has had on the cinema chains and independents, and the chance of [independent] films getting a theatrical release. We've had some fantastic, critically- lauded films that should have seen decent box-office returns that have now gone straight to pay-per-view platforms.
Jim Reeve: A lot of independent film taps into investors who are interested in being able to enjoy their investment. As part of that they can visit the set, watch them film in some amazing location, maybe even be a background extra. They can feel some participation and be there on the red carpet. But that's gone for the foreseeable future. Unnecessary attendees, even production executives like me, are kept away. And the chances of your film appearing in a cinema near you and getting released are even less likely. In our space, we're not dealing with that type of investor generally but that's an unfortunate but quite meaningful piece of collateral damage [from Covid-19] being caused for producers.
Stephen Bristow: There is always that glamour attached. Invest in the film and your daughter becomes an extra and you get to attend the premiere. They don't really see it as a hard-nosed investment because the business model, if you look at the risk-reward element for investing in independent film, is just not there. The business model for film in the UK doesn't allow the producers to make money. It's impossible.
Sarah Lazarides: Our clients are finding it a very uncertain time. Those who aren't making something for a very large studio or SVoD are finding the financiers they normally speak to are more reluctant to engage. Unless those conversations were in progress at the time of lockdown, it is definitely impacting their ability to successfully seek financing.
How far has the production restart insurance fund reassured the sector?
Lazarides: It's too early to say. Everyone is cautiously optimistic but a bit tentative about how it will be seen and how much extra security it will give to the financiers.
Hillier: It has been hugely important. With no commercial insurers looking to offer cover, it was the only way to get projects back into production and the industry back on its feet. Studios and the large SVoDs can "self-insure" to an extent, but independent film and TV producers and financiers don't have access to the same levels of funding. While the fund is going to prove critical to get many projects back into production, we've heard from some larger projects at budgets of £20m to £25m+ ($26m to $33m+) that the maximum £5m ($6.6m) per project cover may not be enough to give them and funders full protection. [But] the recent update for five days of filming to be completed by the end of February 2021 as opposed to December 2020 was a breakthrough.
On the investment side, there is increased comfort on the level of protection provided by the fund. It has given fresh optimism that financiers can now put their money into a production, knowing that a coronavirus-related delay or disruption would be covered, subject to the sub-limits on the scheme up to £5m ($6.6m). The big issue midway through this year was financiers had no comfort that there was protection for their investment, and the completion bond companies were also excluding Covid-19. Therefore, if any productions went ahead without Covid-19 cover, the risk was on the producers and financiers' shoulders. We did have a handful of productions that went back to prep and shoot their films without Covid-19 cover, with the support of their financiers, but these were all UK-based and fairly low risk.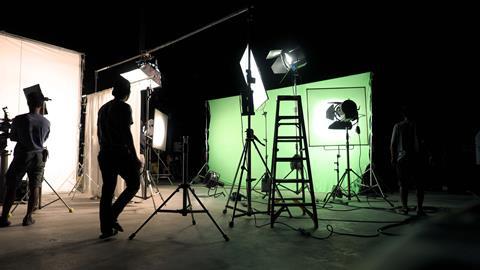 What trends are you seeing right now in the investors market in terms of which projects are able to attract finance and at what budget level?
Hillier: We work with producers from micro budgets of sub-£500k ($650k) upwards for features and broadcaster pilots, up to high-end dramas — I had one with a budget of more than £85m ($110m) recently. The most popular seem to be £1m to £5m ($1.3m to $6.5m), in terms of chance of recoupment and overall financing with public money, tax credits, gap, post deals etc. Then there are the more prestige 'British' feature films in the £5m to £10m ($6.5m to $13m) space, with only a handful of genuinely independent films above that figure. Then there are the studio-backed 'indies' which can be anywhere from £20m to £100m+ ($26m to $130m+). Great projects with award-winning cast and brilliant scripts should always attract finance.
Lazarides: The trend is certainly towards larger-budget productions, for release on streaming platforms rather than necessarily theatrically. It continues to be a very tough market for films around the £3m ($3.9m) budget mark, as even the traditional financiers in that space, such as BBC Film and Film4, are leaning towards investing in a smaller number of higher-budget productions.
Phil Hunt: We are seeing a massive shift right now to fully collateralised films. I am in multiple films right now — and so are my friendly competitors — in the$3m to $6m range, with North America and a bunch of other territories pre-sold and the tax credit in place. Now, we are living in a streamers' world rather than a theatrical world — you have to know there is a market for the films before you spend money. Going back 10 years, these films would have had at least 30% more on top of the budget. There are bright producers out there who realise the only way to make a consistent living is to strip everything right back to thebone. I am seeing a lot of films that could have been made some years ago just not being made at all.
Talent sells films — it has done so forever but even more so now. You can pre-sell a crap script with great talent but you can't pre-sell a great script with no well-known names. I am seeing a great need for bridging deals. I'm in more bridging deals than ever before where I'm cash-flowing production and then taking it out to a bank in post-production. The banks just cannot make it work in time.
[The agents] are actually responsible for creating a false price point in the market. We are seeing agents on the decline now with the whole debacle with the guilds, notably the Writers' Guild, over the last two or three years. I think the pinnacle was around 2016 when agents had control over every facet of a film. They still do have a lot of control but I can see their power waning and that films are being made outside of the agencies. The producers still need to get the talent from the agencies but there was a time when the agencies would package a project and take it out to all the sales companies and investors, saying, "We think the budget is X and whoever is going to come up with the full budget is the one who is going to get it." We don't see that now. The power is back to the producer.
Another trend is that sales companies are producers. They are best placed to do that. They know exactly what the market wants and how much to make a movie for because they know how much it will sell for.
How significant is EIS to UK film financing now that it is aimed at developing companies rather than being available for single projects?
Lazarides: There's definitely a lot more caution when it comes to EIS now. Those schemes that don't work under the new rules have clearly fallen away. Generally, people feel a bit more cautious about EIS working even in situations when it absolutely should. But we are starting to see people leaning into it a little more. We are hopeful that will continue and increase as people become more confident with the new rules.
Reeve: Since Covid-19 arrived, very little EIS investing has been going on for obvious reasons. But even before that, there was less EIS investment. The market shrank generally. It has become more difficult to raise money. EIS has become very focused on "tech". Raising money for EIS opportunities that aren't tech is becoming difficult. For us, [EIS] is small but it has been great. We have now invested in 10 or 11 start-up or very-early-stage media companies, all UK businesses, including Factual Fiction, Seven Seas and most recently, Rabbit Track, set up by actor James Norton and Kitty Kaletsky, who is an experienced producer and production executive. There are a number of those companies for which we have raised some money in the new EIS world.
Hunt: I think the government has been right in making it more about a company than a single film. I look at the intentions of what EIS is meant to do and what a film does, and they're not aligned. I don't think it was appropriate for a single picture, but for companies it is really interesting.
Bristow: The BFI model [with the UK Creative Content EIS Fund run by Calculus and Starfield] is interesting. It's still in the early days, finding its feet and finding its investors. The awards have gone to very safe production companies, but that will hopefully grow out as there are success stories and investor appetite increases. If you can give producers breathing space to make film and develop film, that is invaluable time. At the moment, independent production is like a hamster wheel where you have to try to get films into production as soon as you can because that is when you start getting paid. The BFI's scheme is very much about allowing a company time and space to develop.
How have budgets been affected during the pandemic?
Hillier: The budgets are more challenging than before Covid-19. The new protocols and procedures that the pandemic brings — tests, PPE, time and space needed, etc — have meant the budgets have increased by around 10%-20% to enable all of the above to be taken into account. Shooting budgets feel broadly the same but there are these additional costs in there. Most productions have an additional Covid-19 contingency added to meet small unexpected delays, which hopefully won't be needed but are included in the budget all the same.
Reeve: Schedules are having to get a bit longer, a few more people are having to be engaged. There is a cost pressure, which is upwards. At the same time, everybody has been adapting and figuring out how to make things work with as little increase in cost as possible. That's obviously a big issue, particularly for independent projects. It means independent fare has become more difficult to set up.
How do you see the pre-sales market as a source of financing?
Hunt: There are more opportunities to pre-sell, not less. We've got a bunch of stuff that is fully collateralised and even over-collateralised with North America pre-sold, half the world pre-sold and a tax credit that [combined] is more than the budget. Typically, a film's net profit is split 50% with the financiers and 50% with the creatives. If you do not have any equity or expensive gap [financing], as a producer you are controlling 50% of that net. Producers are controlling their destiny a lot more. They have relationships with a good action-type cast. They know the good sales agents.
Nicky Bentham: It is definitely becoming trickier. It is more competitive with high-end TV taking lots of talent on long-running projects. It is becoming really difficult for independent producers to secure top talent and to be able to convert that into pre-sales. But it is still possible with the right project and the right people.
Lazarides: Our anecdotal experience over the last few months is that this has been quite severely impacted. Obviously, the markets are not going ahead in person, they are going ahead virtually. We haven't seen great activity on the pre-sales side this year.
What impact might Brexit have on film financing?
Bristow: I don't hear anybody saying we will be changing the tax relief structure and rules dramatically after Brexit. I think the government is comfortable with the mechanism as it is. Although we'll fall out of European state aid [rules], there will still be subsidy controls that we will have to adhere to, whether they are World Trade Organization or a variation of that. At the moment, the Brexit environment is very unclear as to what will be trade terms.
Bentham: One of the big impacts was the withdrawal from Creative Europe, so we are looking and hoping that the Global Film Fund [being set up by the BFI] will be a replacement to fill that gap. In terms of details around employment, trade and visas, there will be implications, but in the past we've worked successfully with countries outside the UK and had co-production treaties and arrangements. I am sure it is going to throw up some challenges but we will find a way.
What are the upsides for UK film financing, if any, resulting from the Covid-19 lockdown?
Bristow: If there is a positive, it's that maybe we can have a grown-up dialogue about how we can all benefit from the value chain of independent British film. All filmmakers want their films to be seen in cinemas first, but we can't be locked into these old-fashioned models when there are more-imaginative ways of getting audiences. The way they want to consume film and pay for it is so different now. It's ridiculous that an independent £5m ($6.6m) film is held to the same window as a large-scale blockbuster. You need the flexibility to maximise the income you can get from your film. We have got to look at how it can be more flexible than it has been in the past.
Lazarides: Everybody is throwing themselves into development. That has meant a lot of great content is continuing to be developed. The industry is a lot more diverse than it used to be. The SVoDs are incredibly active, they are doing very well. That means, even on the indie side, there are still entities interested in seeing films get made, and potentially willing to finance them. In that sense, the industry has bounced back more quickly than we expected.
Reeve: The ongoing development of studio business is merrily continuing. I think the UK has probably become a more important part of the global wheel, and there is more and more money going into more and more content and the talent we are lucky to have.
Bentham: What's good news is that nothing is off the table. People are considering different models of finance and different ways of distribution that perhaps they were previously closed off to. When we do get through the other side, things might be a little simpler or fairer.
Hillier: As ever in times of adversity, new solutions and methods appear, people pull together and find new ways of working. We have seen that documentaries, factual entertainment, remote-filming shows [such as BBC comedy Staged] and especially animation were the types of productions that could adapt and shoot in line with guidelines. Whereas scripted TV and film projects couldn't, or struggled to shoot within restrictions imposed, in terms of the amount of people who worked on films, social distancing, testing, PPE etc.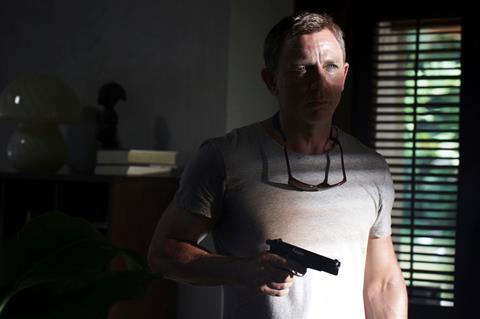 What do you expect to happen over the next year or so?
Hunt: My narrow forecast is that I feel it is September next year where the world will start turning again. As a distributor, I can see more and more consumption in the distribution market.
Reeve: [No Time To Die] being pulled [from its 2020 release] might be used as a big stick to bash around the system a bit, and look at the effects on an exhibition system totally dependent on 10 films a year. One of them getting pulled has crashed the system, and put jobs and infrastructure at risk. Maybe that will be the helpful big, bad argument to say we have to make independent film a viable proposition. That might lead to some restructuring of the support system.
Lazarides: The windowing is the key change. When people start to return to cinemas in meaningful ways, I think [the pandemic] will drive a lot of change in terms of windows. The advent of premium VoD and the potential for that to drive additional revenues, that could be very positive.
What do you think should happen in the longer term?
Bristow: There will have to be a moment of reflection once we steer a path out of [the pandemic]. There needs to be some thinking and leadership. That will, I am sure, come from the BFI and from Pact. Ben [Roberts at the BFI] and John [McVay] at Pact will be aware of the issues. If that means another commission getting up and running, then that's fine. That may not mean any government support at all. It may mean that, between the producers, distributors and exhibitors, we come up with a new way of working, a structure for the business. In the same way terms of trade completely revolutionised [UK] television production in the early 2000s, maybe there is a new compact we can have for film producers. We can seize the opportunity to look for a more modern business model for independent film and one that takes account of what the world is like in 2020 rather than an outdated model.