In the six years Ventana Sur has been running, the Buenos Aires market has become an essential platform for making global connections with Latin America. This year's edition had plenty to offer, says Jeremy Kay.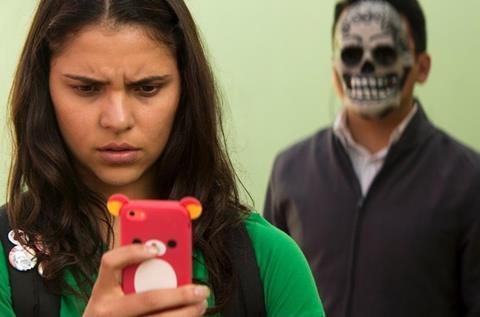 Ventana Sur's sixth edition confirmed the event's reputation as an essential hub of Latin American activity, where emerging talents can move onto the radar of sharp-eyed global executives.
As the only standalone major market on the continent, the five-day Buenos Aires event already inspires a devoted following among Latin American film and TV professionals.
What remains a relatively small yet growing enterprise - this year, 119 Latin American and 32 European films were in the market and there were 151 screenings - means there can be tangible rewards for those further afield willing to make the trip to Argentina.
Fox International Productions (FIP) will not have had an army of executives patrolling the single market room and handful of conference suites at Puerto Madero, yet its awareness of the region's value ensured it was an element in two of the biggest deals to emerge at Ventana Sur 2014.
The studio is co-financing The Clan, the upcoming crime thriller from Argentina's Pablo Trapero alongside Buenos Aires-based K&S Films and Matanza Cine, national broadcaster Telefe and Spain's El Deseo, run by Pedro and Agustin Almodovar.
'We got very good feedback on the first-ever European Day at Ventana Sur'

Jérome Paillard, Ventana Sur
Fox will handle Latin American distribution on The Clan and performs the same role on Daniel Calparsoro's No Crook, No Crime.
The Film Factory sales title sees FIP and K&S involvement alongside Madrid-based Morena, A Coruna's Vaca Films, Tele-cinco Cinema and La Ferme Productions.

Experienced hands
US sales company attendance mostly comprised those companies that have long traded in Latin cinema, such as Shoreline Entertainment and Visit Films.
Prior to the market, XYZ Films, the Los Angeles-based company that specialises in championing global film-makers, secured international rights to Adrian Garcia Bogliano's kidnapping farce, Scherzo Diabolico, one of several selections in the Blood Window works-in-progress sidebar that showcases genre films.
Sales outfit Mundial - the joint venture of IM Global and Mexico's Canana Films, which now handles sales alongside IM Global for Alex Garcia's AG Studios and Itaca - was also in attendance.
There was plenty on offer to whet appetites, be it the works in progress in Primer Corte and Blood Window, or the robust presence of delegations from the likes of Chile and Brazil.
That said, the prevailing opinion among the US-based sales agents was that Ventana Sur provides a useful platform for starting transactions that will most likely conclude in time for February's EFM in Berlin.
Festival delegates were in plentiful supply in Buenos Aires and a number of genre luminaries including Alan Jones of London's Film4 FrightFest and Lindsay Peters from Montreal's Fantasia took part in one of several packed panel sessions.
The events - which included the inaugural transmedia platform, Interactuar - included a session on remakes moderated by Guido Rud, the busy head of Buenos Aires-based FilmSharks. Rud knows only too well the value of repurposing underlying properties, having recently licensed remake rights on Diego Kaplan's hit Argentinian swingers comedy, 2+2, to Mediaset subsidiary TaoDue in Italy, among other territory deals.
The executive made waves at the market with a Disney deal in Latin America and Spain on Francisco, the $6m Pope Francis biopic endorsed by the Vatican and boasting Argentina's Dario Grandinetti, star of Damian Szifron's local Oscar submission and smash hit Wild Tales, from K&S Films and El Deseo.
A Thierry Frémaux masterclass delivered timely commentary on Latin American talent as the Cannes chief professed his love for Argentinian cinema and his desire to see more out of Brazil. Frémaux also introduced screenings from the inaugural European Day.
"We're more than happy with the results of this sixth edition," said Jérome Paillard, Ventana Sur co-director along with Bernardo Bergeret.
"The participants' comments were very positive on the quality of their meetings, more producers attended to present their projects, and we got very good feedback on the first-ever European Day at Ventana Sur."
Paillard said attendees swelled approximately 7% from 2,717 in 2013 to 2,902, of which roughly 1,550 were from Argentina, 800 from the rest of the continent and 600 from further afield.