As Leonine snaps up some of the EFM's biggest projects, Screen profiles Germany's newest media giant.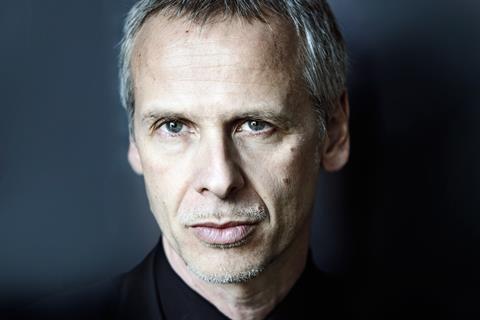 Leonine, Germany's biggest new entertainment group, created through the merger of Tele-Munchen Group (TMG), with Universum Film, i&u TV, Wiedemann & Berg Film, and its W&B TV unit in 2019, is in the throes of expansion.
Building on half a century of work put in by TMG founder Herbert Kloiber, the vision of Leonine's new CEO Fred Kogel is to "create a content company for the digital future".
With a remit spanning film, TV and online content, the new entity encompasses a basic structure of production, distribution and licensing sectors. "But we are putting much more emphasis on production and creating our own IP," says Kogel. "We are producing feature films, premium TV-series, non-fiction entertainment, shows or infotainment, and short form content for social media networks in all genres."
Its first two releases were Hustlers and Knives Out from Lionsgate and STX respectively. Knives Out did particularly well, and has passed the 1m admissions threshold at the box office and Kogel describes Leonine as a "reliable international partner".
At the EFM alone the new company has bought rights for Germany and Austria to Asterix & Obelix: The Silk Road from Pathe, and the Gerard Butler thriller Remote Control from STX. It also revealed it has come on board to handle international distribution on the German-language high-end drama series Herzogpark, about four women living in an upmarket area of Munich.
Earlier acquisitions include Dog, the directorial debut of Channing Tatum; Inferno, directed by Neill Blomkamp; The Plane, also starring Butler; and The Asset from Martin Campbell, starring Samuel L. Jackson, Michael Keaton and Maggie Q. The company also acquired Roland Emmerich's Moonfall in Cannes last year, before it even had a name. Back then, it was simply known as the "KKR-backed consortium".
KKR is a New York-based private equity firm which invests in a range of sectors. Leonine also has backing closer to home from financing partners Unicredit, DZ Bank and Kölner Stadtsparkasse, as well as Bayerische Landesbank, Münchner Stadtsparkasse and Erste Bank in Austria.
Leonine's aim is to serve both traditional and new media. "We started working on our vision to build up a one-stop-shop for premium content in the first half of 2018. Now, we have assembled five companies, coming together in one building," Kogel explains.
How Leonine was born
Throughout the 1980s and 1990s, the German entertainment industry was dominated by two heavyweight players - the behemoth Kirch Group, run by the late Leo Kirch, and its smaller but effective rival Tele-München Group (TMG).
That all changed when the Kirch Group disbanded in a sea of debt, in 2002, leading to the formation of the powerful (but TV oriented) content provider Beta Film, run by Kirch's right-hand man, Jan Mojto. TMG remained in a league of its own as a vertically integrated distribution, production and rights group.
The status quo shifted again in 2019 when Kloiber, founder of TMG, announced he was selling the company to KKR because he liked its vision to transform TMG into a premium content creator. (Kloiber remains an advisor to the company.)
Kogel, a German TV veteran and a former CEO of Constantin, was named chieftain of the re-jigged Munich-based group. Under his leadership it soon set about acquiring other prominent German media groups to form the new entity now called Leonine.
TMG's Concorde Filmverleih merged with Universum Film to form the company's distribution business. Former Universum chief Bernhard zu Castell, one of the most respected distribution chiefs in the German business, is Leonine's head of distribution. Universum's 40 years in the distribution business are seen as a boost to Concorde, the group's existing theatrical distribution arm. Universum has also established itself as a leading player in home entertainment in German-speaking territories.
On the production side, TMG-owned Odeon Film has been bolstered by Wiedemann & Berg, W&B TV and i&u TV. Quirin Berg of Wiedemann & Berg Film is the company's new "chief creative". With Max Wiedemann, Berg has produced some of Germany's most internationally renowned features including Florian Henckel von Donnersmarck's Oscar-winning The Lives Of Others and von Donnersmarck's twice Oscar-nominated Never Look Away.
Their further credits include Baran bo Odar's thriller Who Am I, and Simon Verhoeven's comedy Welcome To Germany, which was the most successful German film of 2016.
The fifth Simon Verhoeven film Nightlife is on release in Germany this month. Their TV unit W&B TV was acquired by Leonine from Endemol Shine in November and produced hit series Dark for Netflix.
Licensing opportunities
Over the years, Kloiber established strong relationships with US players which helped to build TMG's library into one of the largest in the German-speaking market. In recent years he had stepped back from running day to day operations and his son Herbert Kloiber Jr. served as CEO. (Kloiber Jr launched new venture Night Train Media this week.)
Kogel now sees an opportunity to grow this library, and other divisions, thanks to the rapid evolution of online distribution. In the licensing division, it has already merged the licensing libraries of TMG and Universum Film to create one of the biggest licensing libraries for German-speaking Europe.
"So many new programme providers have entered the scene, and established players are diversifying their business models. Apple TV+, Disney+, as well as TVNOW and Joyn have all emerged in the German-speaking market last year. What this means, is that the demand for programmes will continue to grow," says Kogel.
Leonine plans to realise around 100 new projects this year. It is in pre-production on a series about the beginnings of Hip Hop in Germany, called Almost Fly for TNT.
"We are creating all kinds of content for all mediums in all genres as long as it is premium content with commercial appeal," says Kogel. "We are not focusing on special markets, we focus on the players and their specific needs. For the first time, we can produce content locally for an international marketplace."
Kogel says Leonine plans to move into international co-production but is currently focused on German productions and co-productions including an adaptation of the best-selling book, Die Schule der Magischen Tiere.
"We can look at any good opportunities, when they present themselves. And if they make sense for us, we will go for it," says Kogel. "We are an independent company and able to do business with everybody."